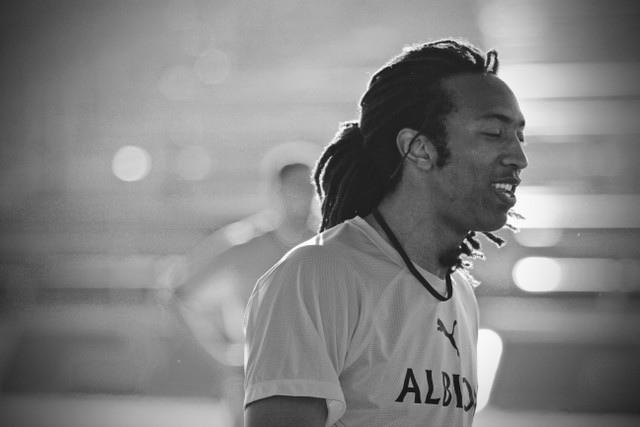 08 Mar

ASC Player Profile – Amani Walker

Whether it's his dynamic play, quiet leadership, stylish dreads, or love of Harry Potter books, Amani Walker is one of ASC's most recognizable and impactful players on and off the field.  We recently caught up with the 2017 NPSL Golden Boot winner to learn a bit more about him…

ASC San Diego: You started playing soccer at a pretty young age.  

Amani Walker:  It has been a passion for me since I was 3, and still provides joy every time I play today.

ASC: You come from a family of soccer players, right?

AW: My dad played here and in Jamaica, and my siblings all played as well.  My mom had to end up loving the game with a house of soccer players. I also met my fiance Morgan, playing soccer at UCI.

ASC: Amazing.  So, who's the best player in the family?

AW: I've gone on and played the longest but I think everyone would say that they are!

ASC: What do you love most about the game?

AW: Soccer is all about problem solving.  It's a never-ending puzzle: there's never the same situation twice. There's also a competitive desire to want to be the best at what you're doing and soccer provides the opportunity to always be better. The constant change of the sport means even masters of game always have something to refine.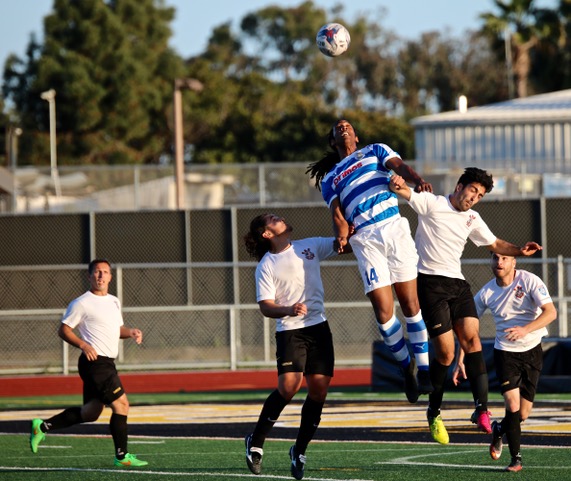 ASC: Who was your biggest sports hero growing up?
AW: Thierry Henry. When he was playing, he was untouchable. And now retired, he's shown he's a class act off the field as well.
ASC: Excellent choice.  Henry had quite an amazing career.  What's been the highlight of your soccer career so far?
AW: Winning the NASL national championship with the Minnesota Stars.
ASC: What would winning an NPSL championship with ASC San Diego mean to you?
AW: Anytime you accomplish a goal you set is a great feeling but it's another thing to be able to do it for your own hometown. Playing for ASC and winning a national championship is a two-for-one that people don't get a chance to do very often and I want to take full advantage of that.
ASC: That's right, you grew up in San Diego
AW: Yes.  It's my hometown and having lived many other places, I can honestly say there's no better place than here.
ASC: What do you like doing most when you're not playing soccer?
AW: Golf and basketball. Basketball because it was second sport as a kid and golf now because it's such a change of pace from soccer but just as fun and challenging.  I also love cooking. I really enjoy creating new flavors to try and enjoy.
ASC: You cook?  What kind of food?
AW: Jamaican food. That's just my heritage so I could eat any combo of jerk, curry, or brown stew chicken with rice and peas.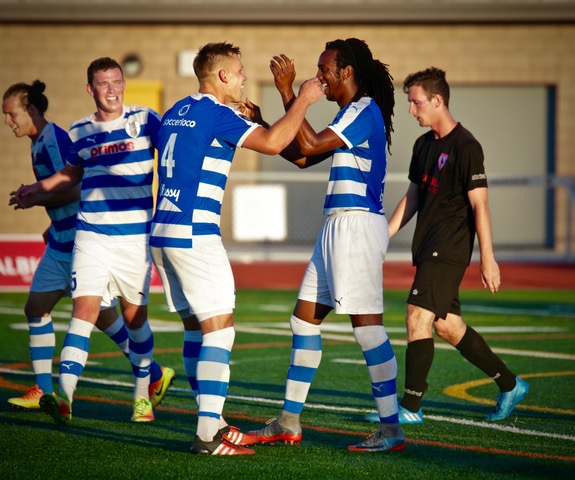 You can catch Amani Walker on his way(hopefully) to another championship,  at every ASC San Diego game this season. You can also follow him on Twitter and Instagram at @ManiMan16.
For information on ASC San Diego tickets and memberships, visit www.asc-sandiego.com.