22 Mar

ASC Player Profile – Kuba Waligorski

A commanding presence on the pitch, and a community pillar off of it, ASC San Diego's Kuba Waligorski is sure to become a fan favorite. The all-conference center-back is a natural captain, leading by example. Through immaculate work ethic, tactical decisiveness and just being an overall great role-model in the community.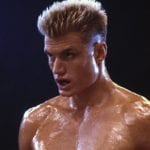 Kuba's defense is so relentless and imposing, he's often compared to Ivan Drago – the iconic villain from the 1985 classic Rocky IV – striking fear into the hearts of opposing teams.
Glib pop culture references aside, Kuba's character and personality couldn't be more different than his silver-screen doppelganger.  Kuba exemplifies everything ASC represents and more, and we got a chance to sit down with the 6'3" powerhouse defender to learn more about him.
ASC SD: Welcome back, Kuba! What're you most excited about, coming into your 3rd season with ASC?
Kuba Waligorski: Thanks, I'm really looking forward to seeing the team come together and making it a great season.
ASC: Let's start from the beginning, who were your favorite soccer players growing up?  
KW: My hero growing up was Ronaldinho, but my favorite athlete all-time has to be Eric Abidal. I really enjoyed watching him as a player especially at Barcelona because he was a great defender and incredibly good on the ball. His power of will and relentlessness is simply unbelievable.
In 2012, just 3 months after a surgical removal of a tumor on his liver, he played 90 minutes in the champions league final against Manchester United. I remember watching that game and being deeply moved when his teammates let him put on the captain armband so he could be the one to lift the Champions League trophy. I think a year later he had to get a liver transplant but he once again came back to professional soccer.
ASC: Both excellent choices. What about you though – what memory stands out most from your soccer career so far?
KW: Probably reaching the Final Four in the NCAA tournament with UC San Diego. That was an amazing experience.
ASC: Why do you love most about the game? With so much success behind you, what motivates you to keep improving?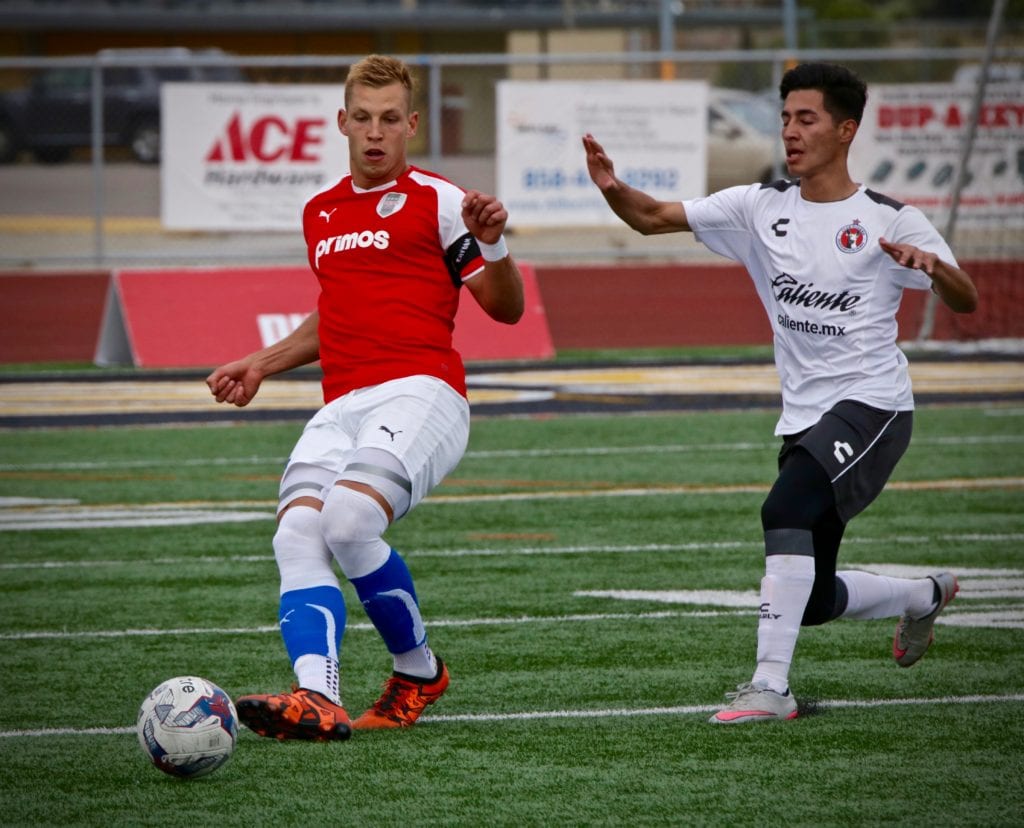 KW: When you are on the field, nothing else matters, you can forget about anything else going in your life. And the ability to play the sport you love cannot be taken for granted. I always give everything I have as I simply do not want to regret anything in the future.
ASC: Does anyone else in the family play soccer?
KW: My family is not really involved in soccer on their own. They are, however, very supportive on my soccer journey and involved in other sports. My girlfriend played competitive tennis at a high level but a serious shoulder injury caused her to stop. My dad is an avid triathlete, my mum enjoys swimming and hiking, and my sister is a kite-surfer.
ASC: Sounds like a well-rounded group!  What other sports capture your attention?
KW: I love watching tennis, and I played for a little as a kid. Early on, my mom wanted me to be a tennis player. However, I enjoyed playing soccer in the tennis warm ups the most, so my mum had to let me do my thing. I really like triathlons too. My dad is an amateur triathlete and I love supporting him in his training and races. I can see myself doing that after I hang up the boots. I also really enjoy playing footvolley -especially on the beautiful beaches of Southern California.
ASC: You seem more than capable! Do you have any hobbies outside of sport?
KW: I love traveling, it gives you a better perspective on life. Getting to see places you have never been to before is always a great experience.
ASC: Really?  Have any recommendations for us?
KW: One of my favorite places I've ever been to is Barcelona. It's such a beautiful city with so much history and culture.
ASC: So we heard you're from somewhere a little far from town?
KW: Yes, from Szczecin, Poland
ASC: Really? What brought you here initially? What do you miss most about it?
KW: I came for college. The opportunity to play soccer at a high level and get education at the same time is something very hard to do back home as we do not really have college sports.  I miss my family and friends the most but nowadays with Facetime and Skype it's easy to stay in touch.
ASC: Nice! Do you have a favorite food from back home?
KW: Barszcz z Uszkami – you only eat it once a year on Christmas Eve in Poland so it brings back memories. Its a type of a soup with little dumplings in it.
ASC: Sounds delicious. What is something else the fans and San Diego may not know about you?
KW: I got my bachelor degree in mechanical engineering and got into an engineering masters program at USC. I also speak Polish, German, English fluently. Language is a passion of mine, and I think I may want to learn Spanish next…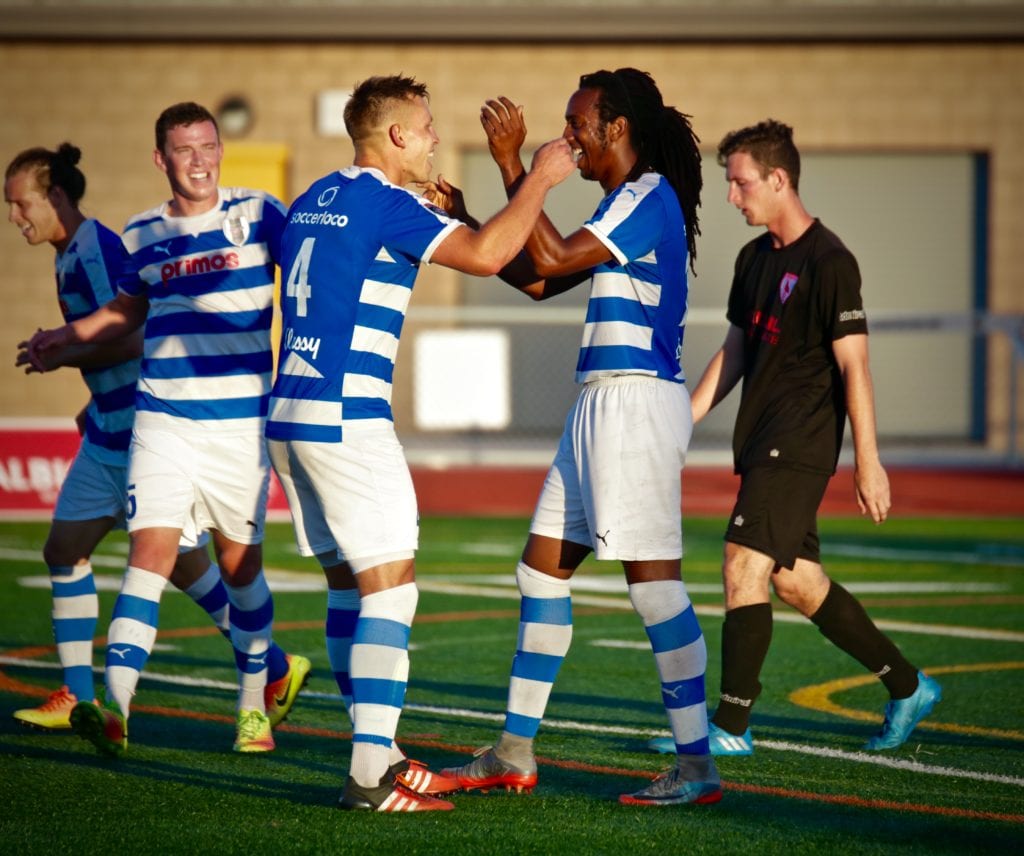 ASC: Impressive! What would you be doing with you mechanical engineering degree if you weren't playing soccer?
KW: I am currently working an internship as a product development engineer up by Long Beach so I have to commute a lot. I am therefore now looking for an engineering job in San Diego to make things easier. In the future I will also be going to grad school to get a masters in engineering.
ASC: OK, we're sufficiently impressed. What about giving back? Is there any charity work you're passionate about?
KW: In the past I have been involved in a number of nonprofit community service events such as Christmas on Campus, After School All Stars and Adopt a Family for Christmas. Also with ASC, we would visit schools throughout San Diego doing little practice sessions, stressing the importance of education and good eating habits with the kids. I am also involved in a nonprofit project called Team Poland which helps student athletes from Poland connect with coaches from US colleges and find scholarship opportunities.
I think leveling the playing field by giving positive mentorship and quality education for kids from unprivileged homes is an extremely important social cause. I really enjoyed being involved with the After School All Stars program.
ASC: You rock, Kuba. Can't wait to see you in action this season!
You can follow Kuba on Instagram @kuba.waligorski, and catch him holding it down on defense this weekend, March 24th, 5 o'clock PM at Mission Bay Stadium, or at any of our matches this season.