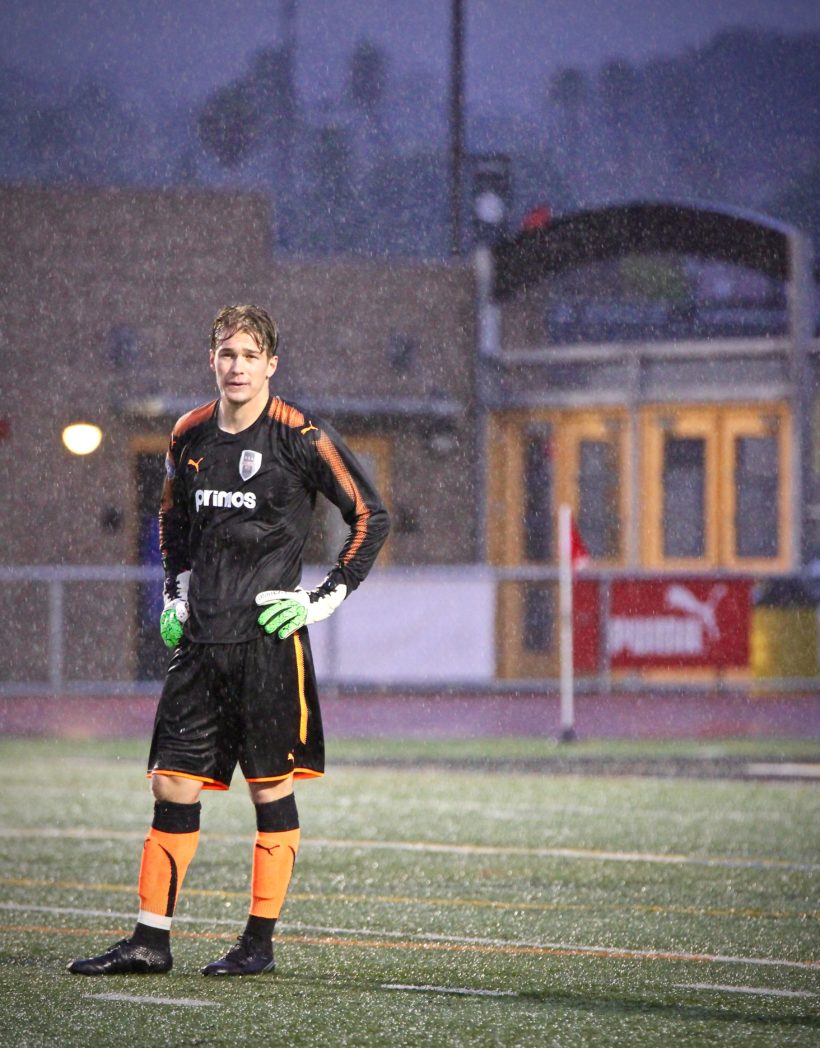 15 Mar

ASC Player Profile – Marius Heislitz

It takes a special brand of athlete to go between the goal posts on a soccer field, and ASC San Diego's newest keeper, Marius Heislitz, is just that. In a recent chat with the  Georgia native, we talked about everything from Gucci Mane to Oliver Kahn. We think you'll enjoy getting to know him and watching him play this season as much as we have.

ASC San Diego: So this is your first year with ASC San Diego, how did it feel to sign for the team, and what are you looking forward to this season?

Marius Heislitz: It was one of the greatest moments in my life. It has always been a dream of mine to play professionally – I'm excited to get on the field and start winning games!

ASC: You picked the right club! So what motivates you to be a better soccer player, and why this sport?

MH: Soccer constantly pushes me to become a better man everyday. I get to work with other great men and we help each other achieve greatness. And, the pressure in game is like no other feeling. I want to reach the highest level possible in this sport and right now I'm doing that one day at a time.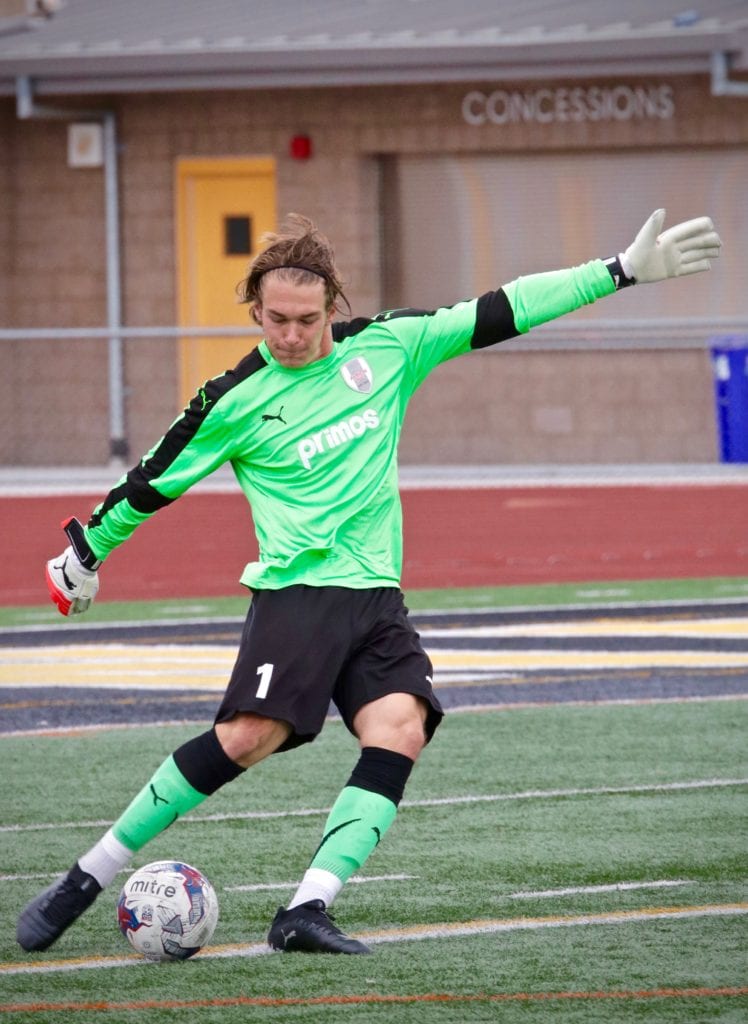 ASC: What's your favorite memory on the field?
MH: Winning an undefeated state championship for Georgia High school. We finished 23-0 for a #2 ranking in the Nation.
ASC: Have you always played in goal? We've heard you can keep up with the field players…
MH: I took on goalkeeper around age 12-13 full time. The club I grew up playing at hired a goalkeeping coach from Brazil, who played for Botofogo and Zico Academy. He taught me their technical yet acrobatic style of keeping. He was also a great mentor,  really taking me under his wing, and in shaping me into the man I am today.
ASC: So who's your favorite athlete? Who was your idol growing up?
MH: Growing up, Oliver Kahn was my soccer idol. And my favorite athlete ever is Cristiano Ronaldo. There's just something about his ability to adapt, win and compete no matter the circumstances.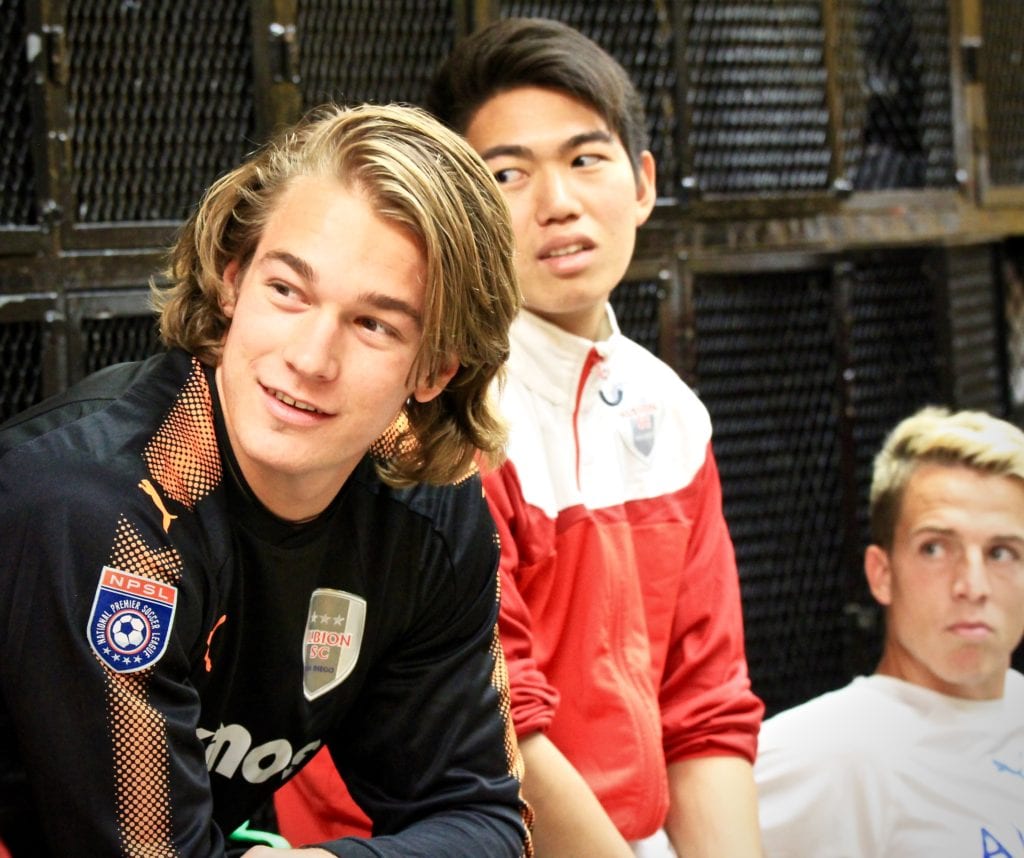 ASC: Does footy run in the family?
MH: My mom played at UC Davis. But my dad played professional rugby for South Africa and qualified for 3 Olympics as a marathon runner.
ASC: A natural athlete! Do you have a favorite sport besides soccer?
MH: Football, both college and professional. Huge Georgia bulldogs fan and New England patriots. I love it because it's so competitive and entertaining.
ASC: Did you ever strap on the pads yourself?
MH: I played football in second grade, that was my one season and claim to fame.
ASC: Have any hobbies outside of both kinds of football?
MH: I'm an avid golfer. it's very relaxing and there's no better feeling than hitting a clean golf shot.
ASC: Amani Walker is a golfer as well, have you guys played yet?
MH: We've talked about hitting the links. Apparently coach Martin and Andre want in on the action too!
ASC: What's your favorite food?
MH: Wagyu beef. You will know if you've tried it! And pretzels.
ASC: What's in your pregame playlist?
MH: Anything Gucci Mane.
ASC: Thanks Marius, we'll see you out there!
You can catch Marius in goal this season at any ASC San Diego match! Or follow him on Instagram @mariusheislitz1.
For more information on ASC San Diego tickets and memberships, visit www.asc-sandiego.com.