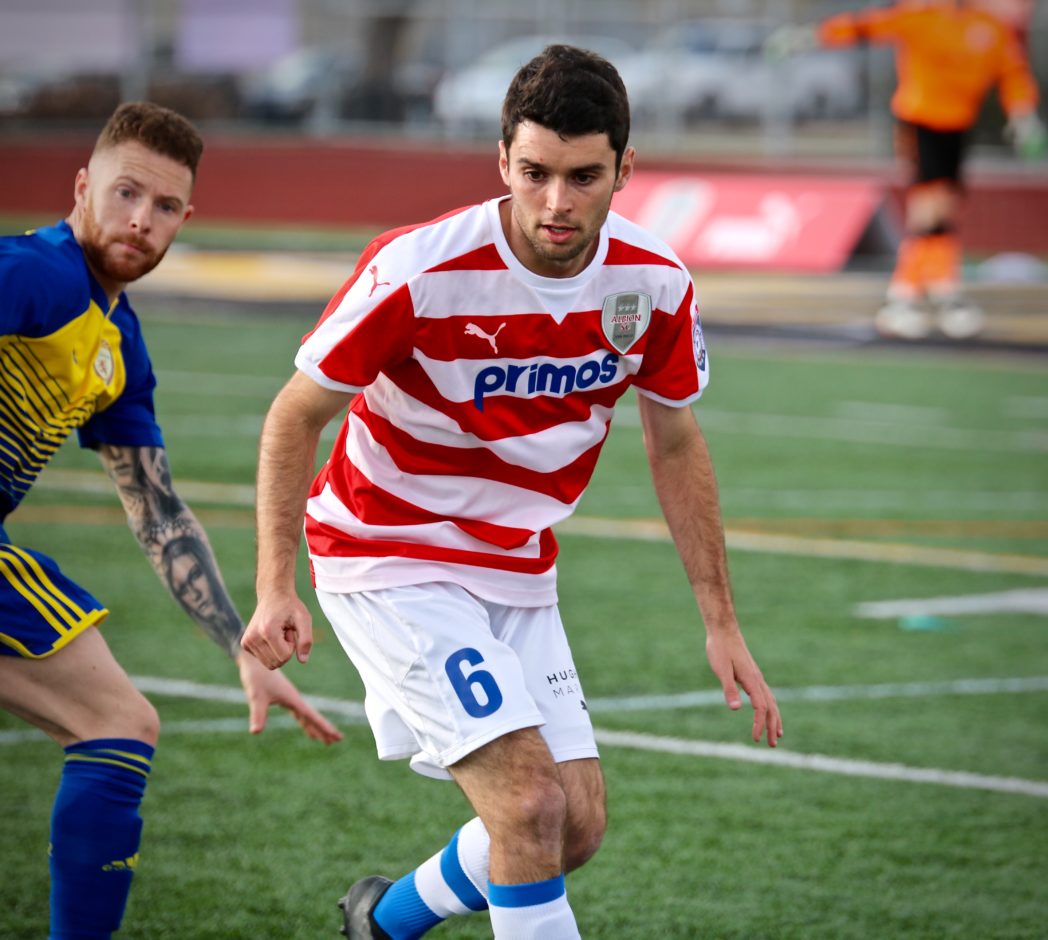 11 Apr

ASC Player Profile – Sean Callahan

With an incredible work rate, Sean Callahan has become a staple in Ziggy Korytoski's starting 11. Playing in front of his hometown crowd, Sean is growing into an a true team leader and consistent scoring threat.  In last weekend's match vs. the Riverside Coras, Sean played an important role in both goals – first with an assist, and later by notching the final goal himself. A responsible player on the pitch, he covers the flanks well on the offensive, and defensive side of the ball.

Before joining ASC, Sean was a NSCAA All-West Region Third Team selection and an All-CCAA Second Team selection at Sonoma State. He captained the squad in his senior year, and today we caught up with "Seanie" to get a better sense of him as an individual.

ASC: Hey Sean, good to have you here. You're coming off a great performance against the Riverside Coras. How will you build on that performance going forward?

SC: Thanks, it was a good team game. I think what I'm looking forward to most is that we continue winning. I'm here to help the club win, and get trophies.
Sean Callahan scores the 2nd goal of the game vs. the Riverside Coras
ASC: As we're talking about winning, what's your most memorable win as a soccer player?
SC: My favourite memory would have to be beating Chattanooga in their hometown. That really stands out to me.
ASC: Must have been a hostile atmosphere. It's my understanding that you're a multi-sport athlete. Besides soccer, what's your favorite sport?
SC: Yeah I'm also a baseball fan. Growing up I lettered in baseball too.
ASC: What's your favorite type of music, and do you have any artists you like to warm up to before the match?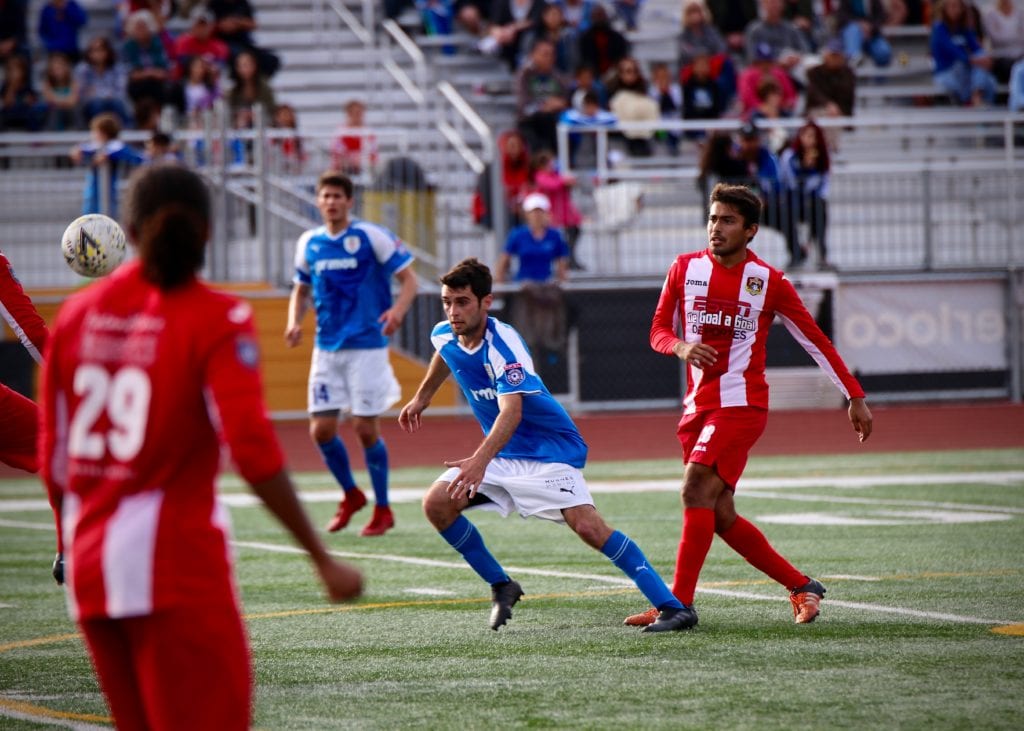 SC: My music taste is diverse. My favorite song is Hotel California by The Eagles. For warm up songs I listen to reggae. Shabba Ranks gets me pumped up before the game.
ASC: Interesting choices. Who is your favorite soccer player?
SC: Well growing up my hero was Steven Gerrard. My favorite soccer player, and overall athlete is Xavi Hernandez. He's a very technical player with a strong soccer IQ.
ASC: Both legends in their own right. Do you have a favorite type of food?
SC: It would have to be Mexican food, it's amazing!
ASC: What are some of your other interests outside of playing soccer?
SC: Well I like to stay around the game as much as possible. I'm an assistant coach for the UCSD Tritons. My bachelor's degree was in business administration, with concentrations in marketing and wine business strategies. I work at Pali Wine Co. is San Diego as well. I enjoy reading, and my favorite book is Devil in the White City by Erik Larson.
ASC: Very cool. Thanks for your time Sean, and good luck this weekend. You can catch Sean, and ASC San Diego take on the Oxnard Guerreros FC this Saturday April 14th at 5pm.