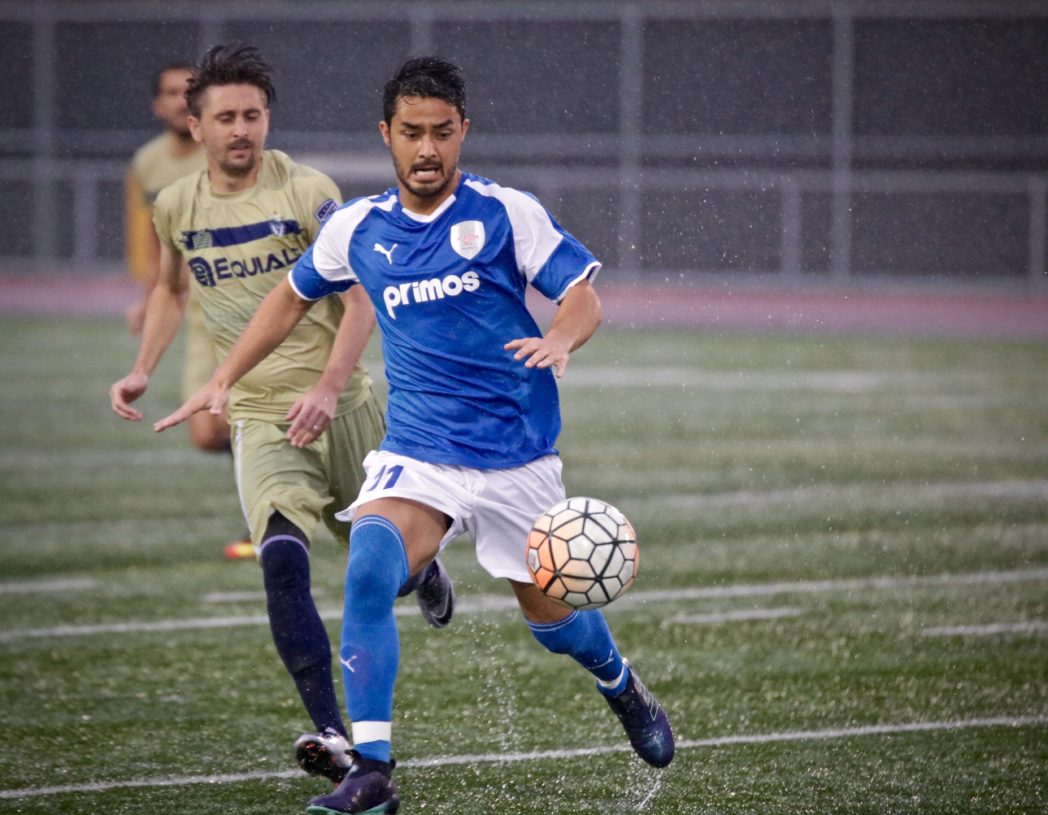 12 Mar

ASC San Diego Edged Out by Sporting Arizona FC in Preseason Thriller, 4-3

March 10, 2018, San Diego, CA — ASC San Diego hosted Sporting Arizona FC in a soggy preseason home opener at Mission Bay Stadium Saturday evening. A combined 7 goals were scored in a constant back-and-forth match in downpour and mud.  Despite jumping out to an early lead, Ziggy Korytoski's team came up short, falling to the visiting UPSL squad by a final score of 4-3.

Amani Walker gave ASC an early lead after Garrett Heine's hard-won penalty in the 20th minute. Walker notched a 2nd goal just minutes later, with a thrilling play that involved several teammates in the run towards the goal.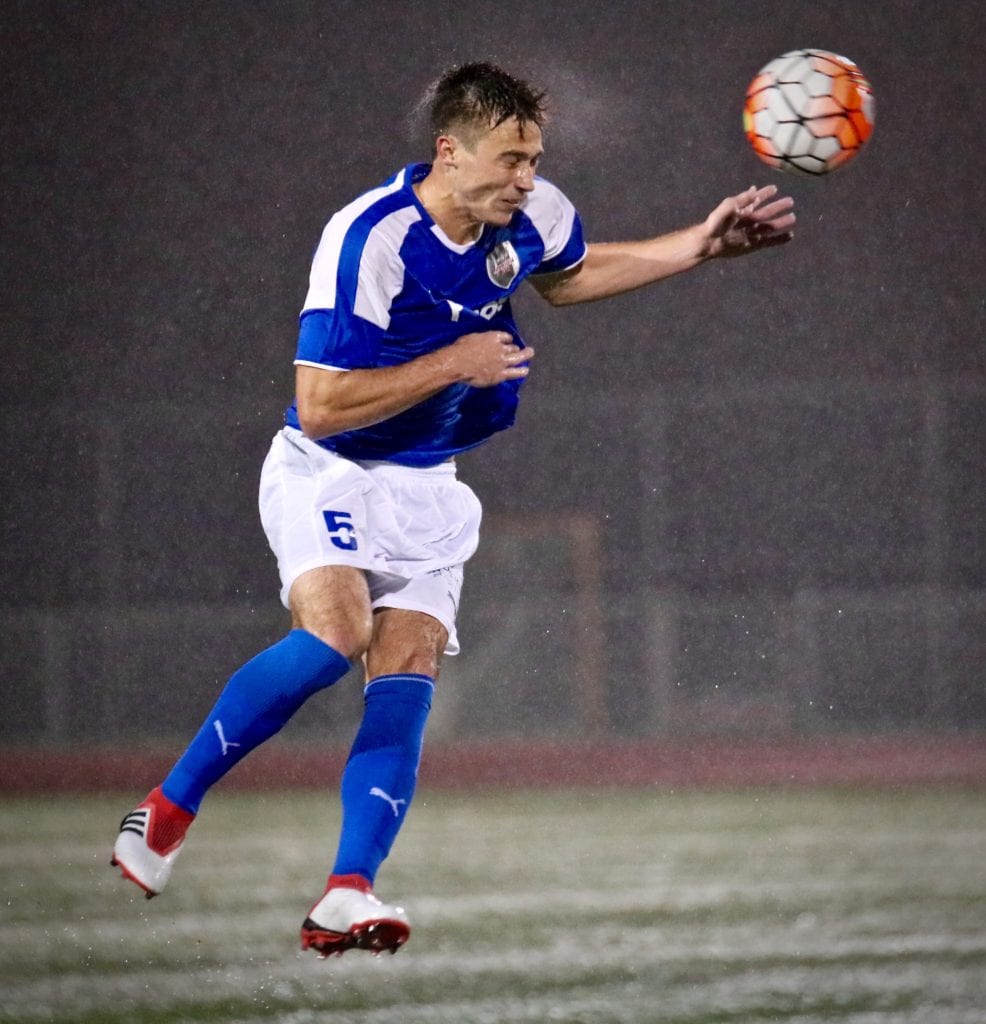 Sporting AZ came out hot in the 2nd half, scoring 3 goals in quick succession to take the lead at the 1-hour mark, and quickly added a fourth 10 minutes later, stretching their lead to 4-2.
ASC battled back in the 74th minute though with a clutch goal from Eric Avila, and nearly tied the match with a blistering shot from to top of the box by Amani Walker.  A leaping save by the Arizona goalie halted the would-be comeback.  Unfortunately, ASC were unable to find the net again before time ran out. The match ended ASC 3, Sporting AZ 4.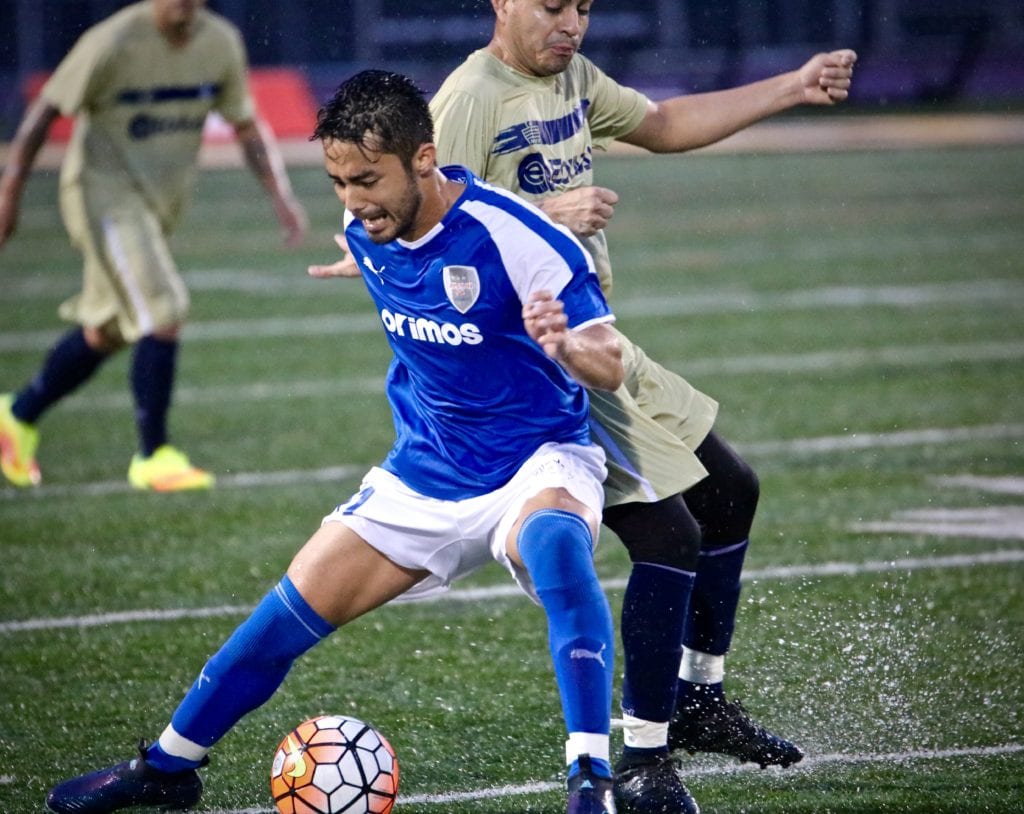 Former MLS draft pick and NPSL Golden Boot winner, Amani Walker led the red, white, and blue, with 2 goals and one assist. Team newcomers also made immediate impact, with Dallin Cutler playing a solid and active first half at midfield, and Sean Callahan impressing in the second.
"We have a lot of very good pieces in this group," said Korytoski after the match. "The goal as always is to get everyone on the same page as soon as possible and strive for consistency.  It's what is expected and what will make this team so exciting over the next five months."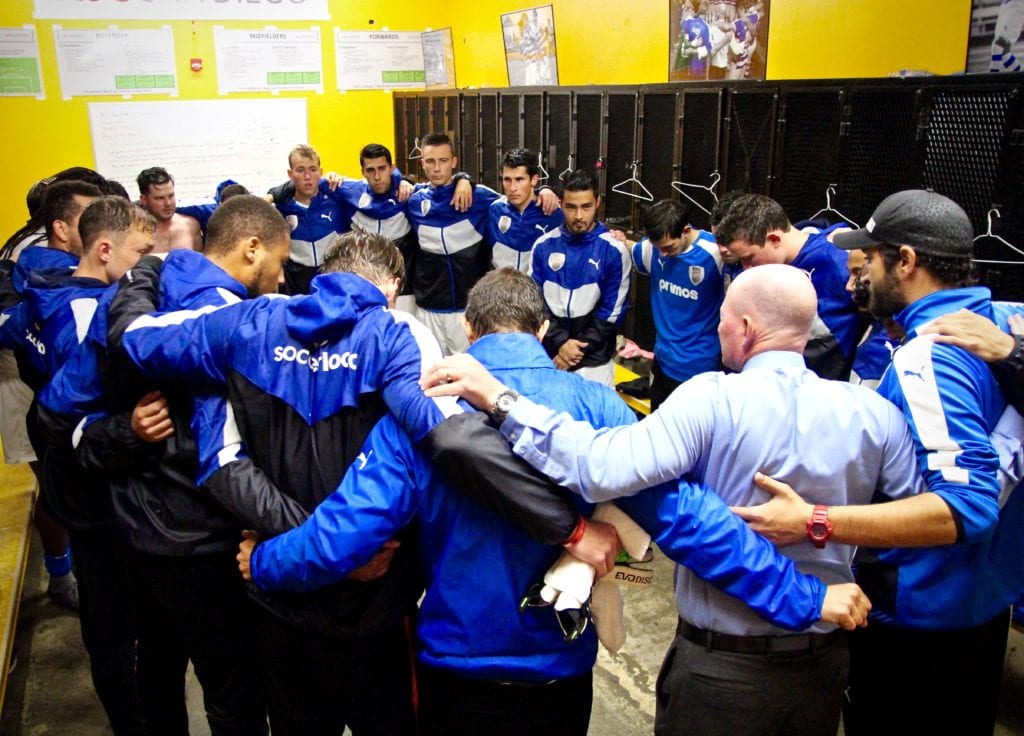 ASC San Diego will go forward with their preseason preparations, taking on the MLS's LAFC at UCLA on Friday, March 16th.
Their 2018 regular season begins on March 24th at Mission Bay Stadium in San Diego, where they'll host FC Arizona at 5:00 PM. Tickets for this match will be on sale soon and can be purchased online at www.asc-sandiego.com.