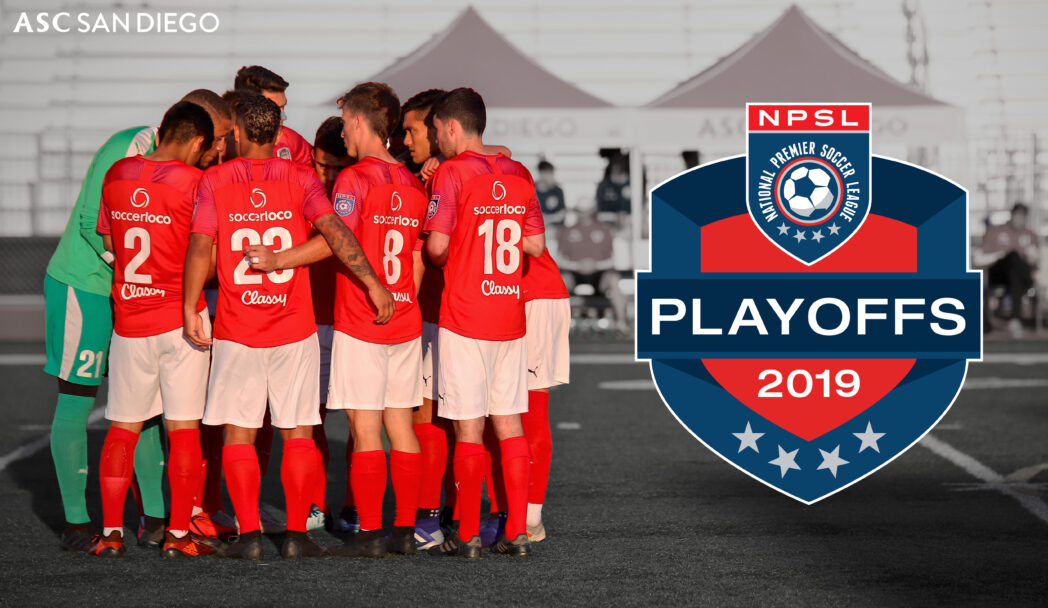 02 Jul

ASC's incredible season continues !

After FC Golden State's triumphant 3-2 win over 3rd place challengers Orange County FC, ASC San Diego will claim the final spot into the West Region Quarterfinals. Although entering into the postseason as the lowest seed, ASC San Diego will be on the front foot finishing off the 2019 campaign as the Southwest Conference's top defense and arguably the best in the NPSL. ASC's first draw will see Coach Ziggy Korytoski's side face off against #1 seed FC Golden State, who have boasted the best offense this season, lighting up the stats sheet with 67 goals in just 18 games. 

Quaterfinals game information:
Date: Sunday, July 7th

Time: 7:00 pm

Address: Rio Hondo College @ FC Golden State  –

3600 Workman Mill Rd, Whittier, CA 90601
Sunday's tie will be the rubber match between the two sides after each team claimed a home victory in their two regular season matches this season. The winner of this match will go on to the Semifinals where each winner will be reseeded 1-4 based on points per game. The winner of the West Regional Final will go on to face fellow NPSL region champions (Midwest, South, Northeast) to ultimately decide 2019 NPSL National Champion:
2019 NPSL West Region Semifinals – July 13: Each game hosted by higher seed
#1 seed x #4 seed

#2 seed x #3 seed
2019 NPSL West Region Final – July 20: Hosted by higher seed
Highest remaining seed x Lowest remaining seed
2019 NPSL National Semifinals – July 27: Each game hosted by higher seed
#1 Seed x #4 Seed

#2 Seed x #3 Seed
2019 NPSL National Championship – August 3: Hosted by higher seed
This is what Head Coach Ziggy Korytoski and his men have been preparing for all season and are ready for this challenge. Stay tuned to www.asc-sandiego.com to follow the progress of San Diego's team in their quest for a national title. 
Check out the NPSL website for more information about the playoffs nation wide !
LEARN MORE ABOUT NPSL PLAYOFFS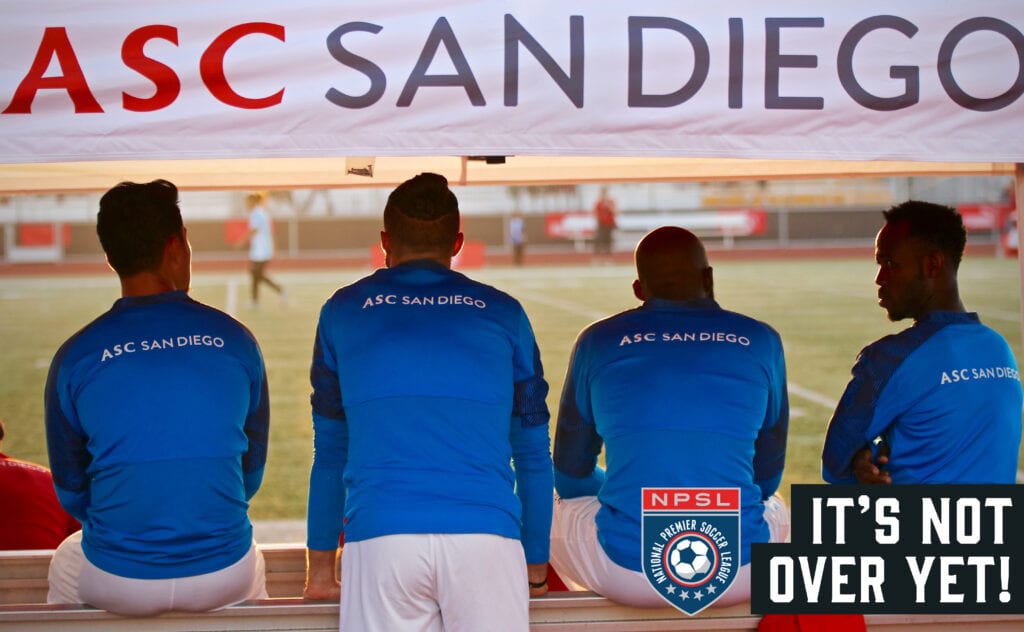 Photo credit : Dereld Photography