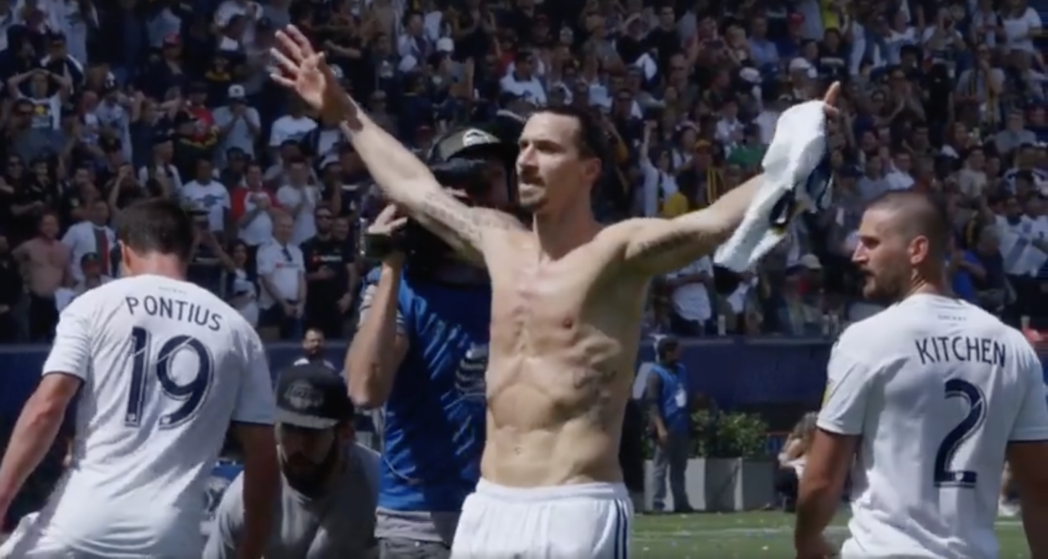 05 Apr

Coach's Corner – April 5, 2018
What a week to be a football (soccer) fan in the US and around the world…
In the last 3 days we have witnessed legends of the game perform at the absolute highest level under the most immense pressure.  I hope you had a chance to witness these moments:
It began in the "MLZ" on Saturday when Zlatan Ibrahimovic's debut performance shocked newcomer LAFC with a 40-yard-half-volley-wonder-strike and second goal in added time to clinch the match after trailing 3-1 late in the first ever "El Trafico".  But what can not be taught through even the finest of technique, was the passion in which he celebrated with 27,000 fans.  Zlatan is a joy to watch and continues to bring credibility to one of the top 10 leagues in the world.  He said it best in his post-game comments, "They wanted Zlatan, I gave them Zlatan."
It concluded with Cristiano Ronaldo's full extension "chilena" helped secure Real Madrid's win over Juventus in the first leg and all but putting them through into the UEFA Champions League Semi-Final.  Conversations are ongoing that this was one of the top three "chilena's" of All-time… What do you think?
So what's up this week?
ASC San Diego has some passionate players with exceptional talent who are excited to play in front of the #1 supporters in the country against local rival Riverside Coras… Come witness first hand how passionate this team and community are as we look to develop and produce the next best thing for the USA!  Pulisic, Donovan, Ronaldo, Messi, Neymar, Buffon… they all began with grassroots programming.  Now, it is up to us to push on the next "special player" and make professional soccer permanent here in San Diego.  See you Saturday!
Sincerely,
Ziggy Korytoski
ASC San Diego, Head Coach
"We play for each other… We play for San Diego… We play to be Champions!"