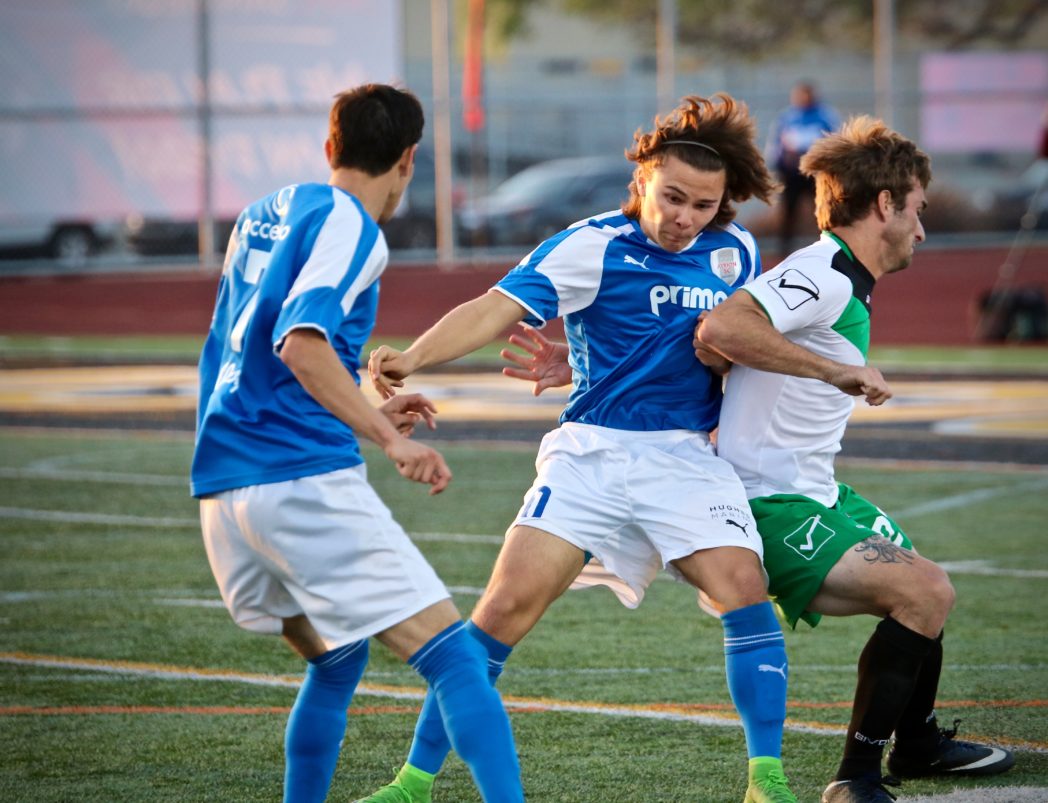 07 Jun

Coach's Corner: June 7th

After a terrific result over the weekend earned ASC 3 points on the road at Riverside, this week's match away at Oxnard provides another difficult challenge.  The Guerreros are surging with confidence right now, coming off an exhibition win this past weekend. It will take another collective effort for ASC to take full points in what is being deemed a "must-win-game" on Saturday Night.

A win will keep the Conference Title and US Open Cup berth within sight, where anything less would take our own destiny out of our hands.  As we have stated before, to win the league would be quite the accomplishment as it showcases our consistency throughout the entire season.  However, each match provides its own challenges and we expect nothing but the best from a talented Oxnard team.

Also and worth special mention, congratulations to Alex Churness (AC) on tallying his first career goal for ASC San Diego this weekend during the 3-1 victory over Riverside Coras.  AC is a homegrown player that has been working extremely hard to be a part of the team day in and day out.  He is regularly at training with the senior team and looks to get the most out of every session.  His upside is very promising, and we will be wishing him much success while watching him closely in his next venture as a member of Brian Quinn's program at the University of San Diego.  Good luck AC!

Finally, I hope you will join us on Saturday, June 16 at 6:00 pm as ASC San Diego will be hosting Temecula FC in the regular season finale.  The league table is coming down to the very last game, so hope you are capable of providing the extra motivation our players thrive off of – energy and noise in the stands – in order to push for victory!

See you on the pitch!