18 Apr

Match Preview: ASC vs. Orange County FC
A heavyweight matchup…
Coming off Saturday's gruelling 2-1 victory over the Oxnard Guerreros, ASC heads north on Wednesday to battle division powerhouse, Orange County FC on short rest. OCFC are coming off an away 0-0 draw with 2nd place FC Golden State. Both teams come into the contest undefeated. ASC now sits atop the table of the Southwest Conference Division, with OCFC trailing by two points in third spot. The last time these two teams met, ASC San Diego came back from a 3 goal deficit to win 4-3. You can bet OCFC haven't forgotten this result.
What can we expect from our opponents…
This game promises to  be a cagey affair, with the opening goal likely to be vital for either side. OCFC have allowed 1 goal all season and have a +5 goal differential. In addition to being a strong defensive unit, they demonstrated their offensive abilities in their season opener as they defeated Oxnard Guerrerros 5-0. ASC will have to look out for Dakota Collins, who netted a hat-trick earlier in the season.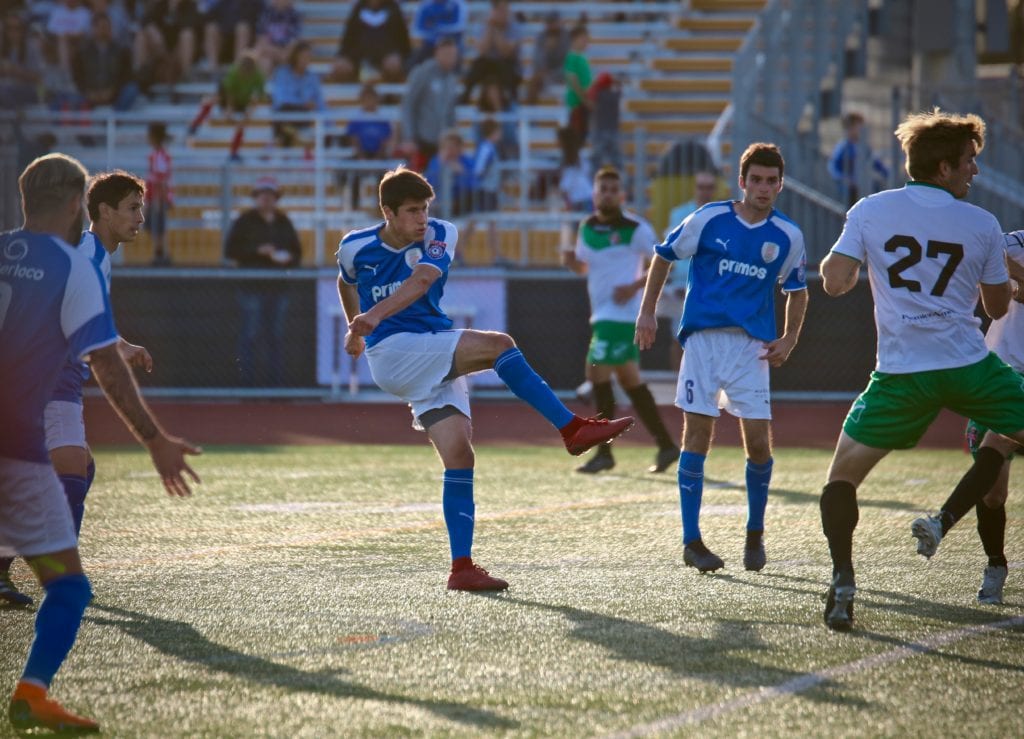 Keys to the game…
ASC have developed strong team chemistry and showed character in their win over the Guerreros. Eric Avila, Sean Callahan, Garrett Heine, Matt Clare, and Dallin Cutler have linked up well in the final third. The three center backs led by Kuba Waligorski will need to stand tall and provide stability again, as they have in the previous 3 matches. Keeping a tight formation and not giving up space to the dangerous OCFC side will be crucial.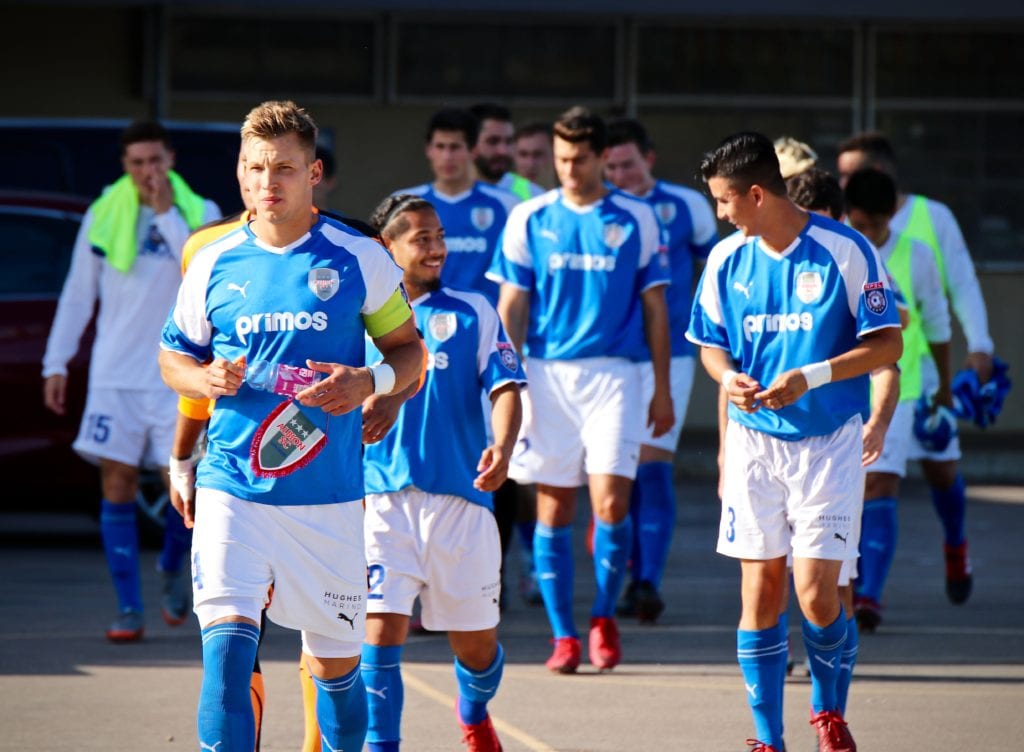 This game will likely be a chess match with both teams looking to capitalize on any mistake. ASC have an advantage in their strong wing play leading to dangerous counter-attacks. A win for ASC would move them two points clear of FC Golden State.
Kickoff is at 7:00pm at Championship Soccer Stadium in Irvine, CA. Click here to buy tickets.