31 May

Match Preview: ASC vs. Temecula FC – June 1, 2019

This Saturday June 1st ASC San Diego is on the road for a match against Southwestern regional rivals Temecula FC at Chaparral High Stadium starting at 6 p.m.  With only one point being between ASC and postseason play, all 4 matches remaining in the NPSL regular season are vital to place in their win column.

ASC has played solidly throughout the season and with recent additions to their front line they are a force to be reckoned with winning 6 of the last 7 matches played.

On their home pitch at Mission Bay Stadium last week, ASC came away with a 3-0 victory against AS Los Angeles. The home team was easily able to breakdown AS LA's defense in the first half which allowed forward Elijah Rice an opportunity to get a beautiful ball between the pipes in the 32nd minute.

After the half,  ASC continued domination and scored two more goals while allowing their opponents very few chances to get the ball near scoring position and zero points on the scoreboard that night. The final whistle sounded after 90+ minutes and secured a valuable 3 points for ASC San Diego in regional play as they head toward the postseason.

ASC will be back at home on Saturday June 8th playing the second match of a double header against City of Angels FC at 7 p.m.  ASC San Diego Women play San Diego Parceiro Ladies at 4 p.m. to get the excitement underway. Come catch your San Diego soccer heroes in action.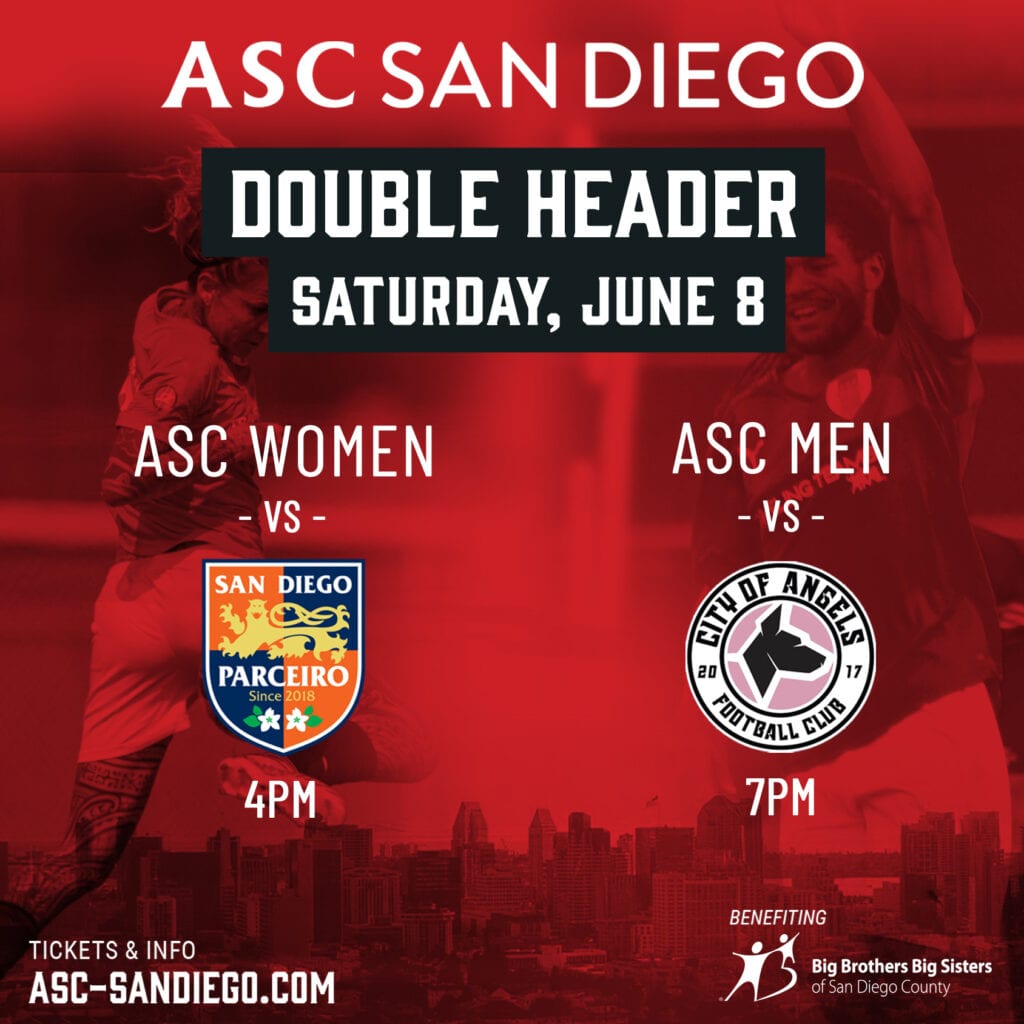 —– MATCH PREVIEW PRESENTED BY SOCCER AMERICA —–