14 Jun

Match Preview: ASC Women vs. SD SeaLions – June 15, 2019

ASC San Diego is on the road this weekend. Heading to Manchester stadium in Del Mar, they will be facing off against the San Diego SeaLions as they look to achieve their second win and move up in the WPSL rankings as their inaugural season wraps up. Kickoff is at 7:30 pm sharp so don't miss out on the action.

ASC is coming off of a huge 4-3 victory last week against the San Diego Parceiro Ladies, a win that saw striker Betsabe Ornelas earn the "Goal of the Week" honor with her precise strike from 10-yards out. They will surely carry that momentum forward as they look to secure another victory and three more points while they are away.  

The Sealions are undefeated this season so ASC San Diego will have their work cut out for them. In their previous matchup, the Sealions won a close 1-0 victory on an early goal by Kiera Bocchno in the first 10 minutes of play.

Head coach Eloisa Borreguerro and her team have put the work throughout the recent weeks and the efforts are starting to show. Each match they are a more cohesive unit, moving the ball steadily around the pitch, creating scoring opportunities. They have their eyes on the prize and are prepared mentally and physically for this week's opponent.

Next week the ladies will be back at home against LA Galaxy San Diego. The 4 pm match is threw first in a doubleheader at Mission Bay Stadium. Two matches for the price of one, an event that should not be missed.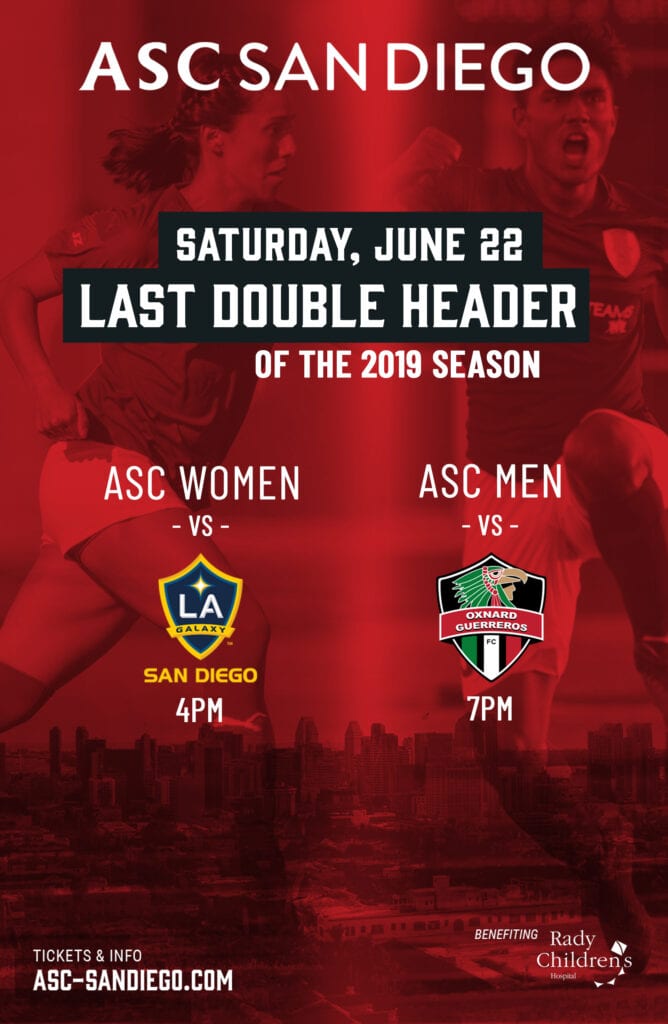 —– MATCH PREVIEW PRESENTED BY SOCCER AMERICA —–