01 Jun

Match Preview: ASC Women vs. SD Surf – June 2, 2019

The ASC San Diego Ladies are on the road this weekend looking to secure 3 valuable points in regional play, with a win this Sunday, June 2nd. They will meet San Diego Surf at Canyon Crest Academy at 4 p.m.

The recently formed ASC San Diego Women's team has played 3 matches so far in their inaugural WPSL season. While they are still searching for their first win, they show strong and steady progress as the team gels together more each match. San Diego Surf has played 2 matches and won both of them. Sunday will be a highly competitive match between the rivals, both wanting to earn 3 points.

After a week of work and planning, the team looks forward to this weekend's match and another opportunity show what they are made of and grab a win.

Tomorrow ASC San Diego Women will be playing their second away game of the season and fourth overall. In ASC's first game of the season, they took on the Surf but failed in their mission for victory, falling by a score of 4-3 in favor of the Surf. The San Diego Surf are 2-0 so far this season and sit at the top of the standings tied with LA Galaxy San Diego for first place. They are hoping that this game will net ASC their first victory in club history.

Next weekend, June 8th, ASC San Diego Women will be back at home to face the San Diego Parceiro Ladies with kickoff at 4 p.m. The ladies are playing the first match of another exciting doubleheader at Mission Bay Stadium. The ASC Men will kickoff at 7 p.m. when they meet City of Angels FC as they endeavor to secure 3 more points toward postseason play.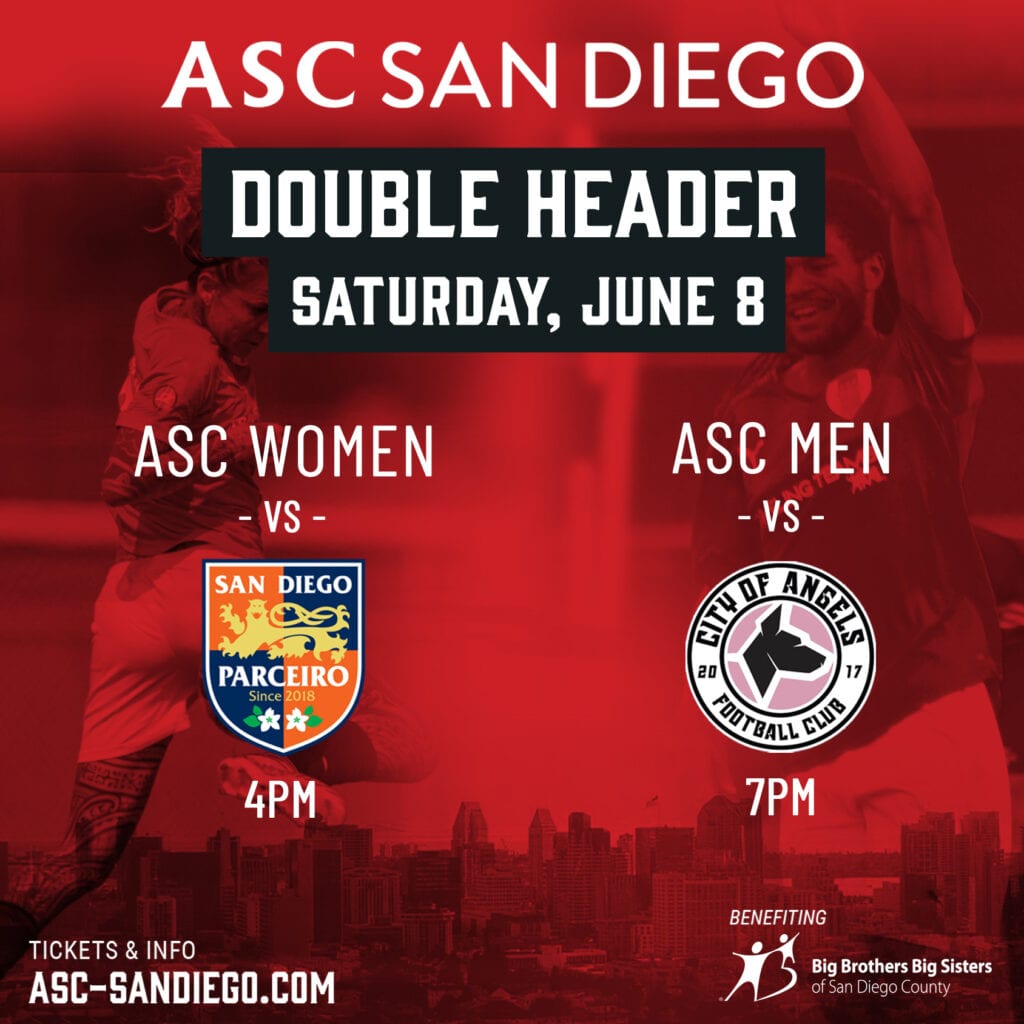 —– MATCH PREVIEW PRESENTED BY SOCCER AMERICA —–