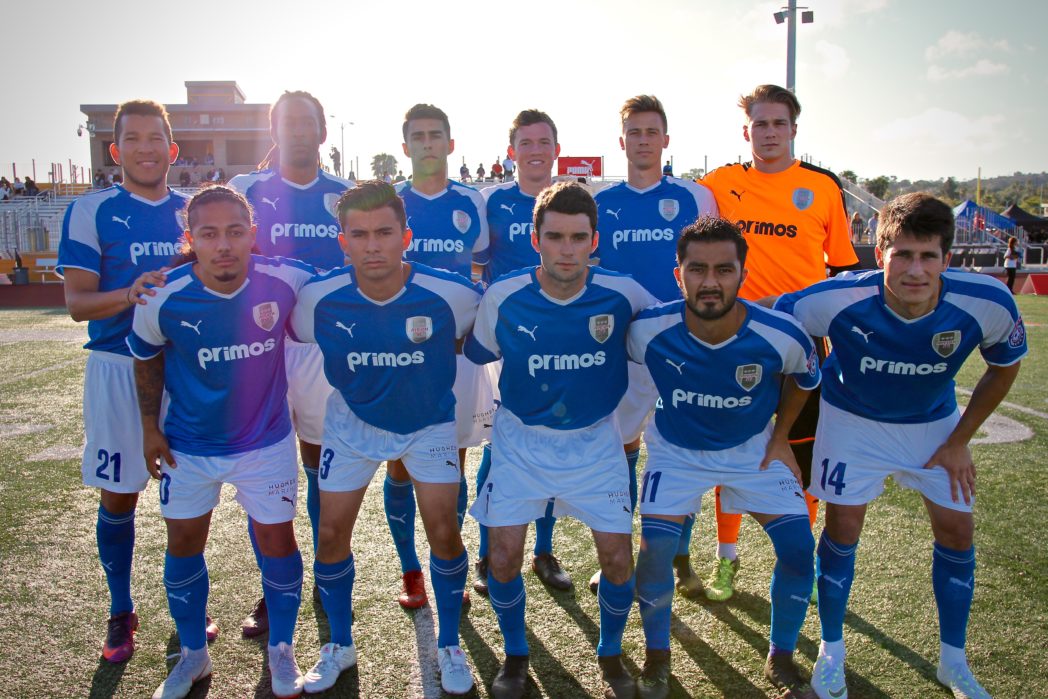 07 Jun

Match Recap: ASC 3, Riverside Coras 1

On a scorching hot night in Riverside, ASC San Diego came out victorious in a difficult 3-1 road win against the Riverside Coras. The Coras needed to pick up 3 points to keep their playoff hopes alive, and pressed ASC all game. The three goal lead going into the second half was just too much for Riverside to overcome.
Another quick start…
Just two minutes into the game, Sean Callahan opened the scoring from a low cross into the box from Dallin Cutler. Amani Walker had the presence of mind to know Callahan was right behind him, as he dummied it, allowing Callahan to take his time and put it away. From there, Ziggy Korytoski's side dominated possession in the early stages, stringing over 20 passes together before a Coras' player got a foot on it, oleee!!
In the 19th minute, a miscue in the San Diego's backline led to the Coras' striker walking in and blasting it off of the crossbar. This was Riverside's only real chance in the half. Home-grown Albion player, 18-year old Alex Churness scored his first goal for the senior squad. Once again, Amani Walker was involved as he sprung Churness on a good weighted ball, and Churness did the rest putting it past the keeper to make it 2-0 for ASC. Following a foul outside of the box, Walker stepped up to take the free kick and placed a great shot low, and into the corner. The sprawling keeper had no chance on the curling ball, and Ziggy's squad took a comfortable 3 goal lead heading into the second half.
Closing out the game…  
Right out of the gate, winger Michael Turner got past his defender and was one-on-one with the Coras' GK, but was turned away by a great save. From that point on, it was mostly Riverside with possession, and attacking the ASC defense. The backline stayed compact and organized. One mental lapse in the 87th minute led to Yosimar Hernandez breaking through and blasting it past Marius Heislitz.
Of note…
Jean Antoine started the game and was phenomenal in net. Due to the blistering heat, two water breaks were called during the game, and GK Heislitz replaced Antoine in the 70th minute during the second water break. Heislitz also had a great showing in the 20 minutes of play and couldn't be faulted on the goal. ASC San Diego jump into second place as they leapfrog Orange County FC, who lost over the weekend. ASC's next game is against the Oxnard Guerreros FC, followed by a home game against Temecula FC on June 16th. To buy tickets for the Temecula game, visit : https://www.classy.org/event/asc-san-diego-vs-temecula-fc/e173192