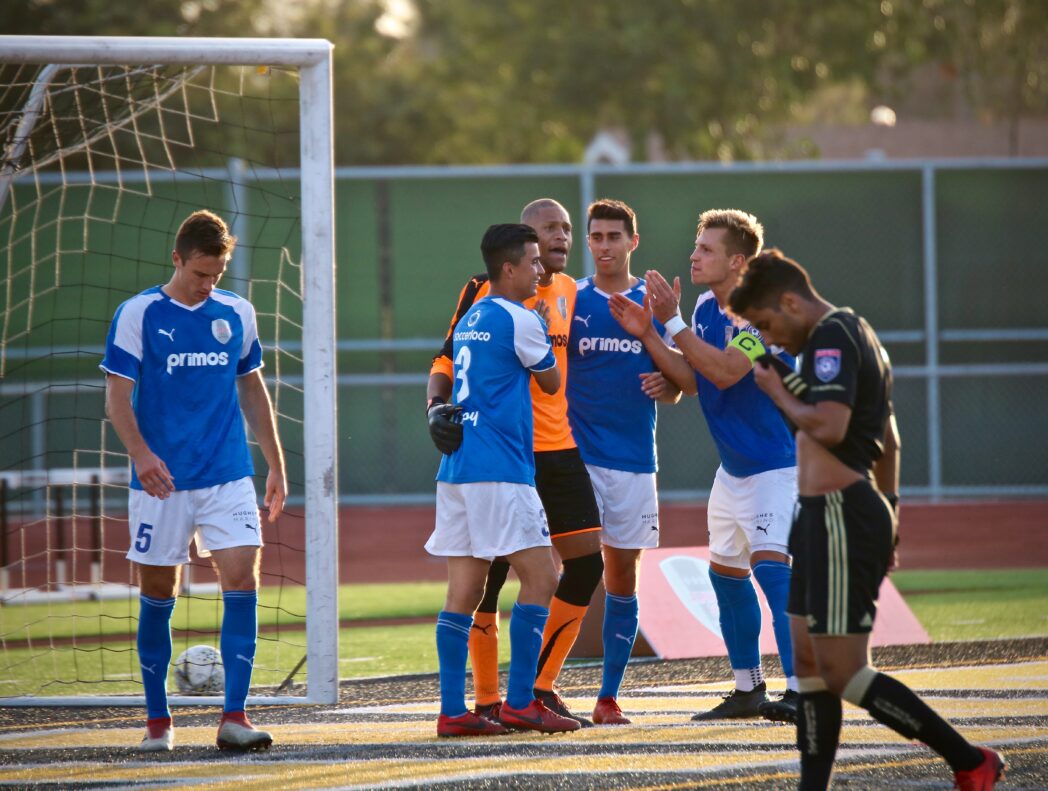 01 May

Match Recap: ASC Defeats FC Golden State 5-1, Owns 1st Place in the NPSL SW Division

What was predicted to be a close contest, turned out to be anything but. ASC took control of 1st place in the NPSL's Southwest Division with a 5-1 rout over in-state rivals, FC Golden State.  In a one-sided match, ASC have put themselves in the driver's seat to finish top of the table going into the 2nd half of the season.
Building chemistry…
Amani Walker and Dallin Cutler shined once more for Ziggy's squad. Both players took their chances well, worked together seamlessly, and delivered a constant threat. When one had the pass, the other finished the goal, setting up a 1-2 punch that should shine throughout the rest of the season.  FC Golden State had no answer for the strong attacking display put on by ASC San Diego, and the crowd loved every moment.
Dallin Cutler started the goal scoring in the 24th minute, with a beautifully placed shot in the bottom corner. Amani Walker and Garrett Heine followed suit, notching goals in the 26th and 36th minute respectively, making it 3-0 before the halftime whistle blew.
A Physical Finish…
In the second half, tempers began to flare, and the match became physical. A red card was handed out to FCGC's Dominic Oduro, a Manchester City product, as he slid in studs up on Eric Avila. The referee did an excellent job of staying in control of a tense situation. Cutler and Walker added to their totals, making it 5-0 and setting the stage for a shutout. But, FC Golden State's striker snuck one past Jean Antoine in the closing minutes to spoil the shutout, but it was too little too late.  Final score: ASC 5, FC Golden State 1.

A Winning Formula…
Tenacity was the key to the game, as ASC San Diego applied steady pressure on the FCGS players and took away passing angles. FC Golden State is a possession oriented team, and they were unable to play their game due to ASC's relentless pressure. Jean Antoine also stood out, as he made key saves to maintain the comfortable margin for Ziggy's squad.
This was a massive victory for ASC San Diego, who are now the team to beat in the Southwest Conference Division. Ziggy Korytoski summed up what this performance meant for the club as he added, "This has put us in position to accomplish our goals." ASC will host LA Wolves in an exhibition game next Saturday May 5th.
Click here for tickets.