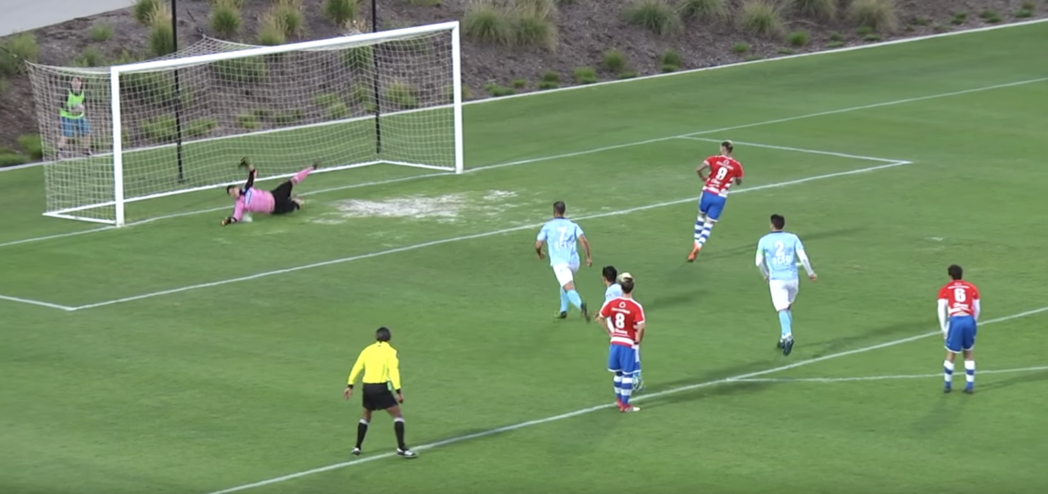 21 Apr

Match Recap: ASC Lose 2-1 to Orange County Football Club

In a hostile Championship Stadium environment, 1st place ASC San Diego squared off against 3rd seed Orange County Football Club. The match was predicted to be a game where the opening goal would lead to the victor.

From the opening minute, Ziggy's squad controlled the tempo of the game, applying pressure through their strong wing play. Dallin Cutler looked unstoppable on the pitch, and had his way with the OCFC defence. However, the players in final third for Ziggy's squad couldn't capitalize on their chances. As we often see in soccer, a missed opportunity on one end leads to a goal on the other.

Orange County FC opened up the scoring midway through the first half as a long ball was misjudged by the ASC defence. A low shot beat a sprawling Jean Antoine to give OCFC the early advantage. However, ASC showed good character as they responded one minute later. Set piece specialist, Matt Clare, stepped up and calmly put away the PK.

ASC continued to dominate possession, and attacked relentlessly. However, OCFC responded with a counter-attack, and scored seconds before the half-time whistle. The first half was characterized by physicality, strong tackling, and mental lapses leading to goals on both ends.

In the second half, OCFC "parked the bus" for 45 minutes, and defended their narrow cushion. Jean Antoine wasn't busy, but came up big in the 86th minute as he parried away a close range shot to keep the game within reach. ASC continued to dominate possession through their midfield, and their best opportunity came in stoppage time. Matt Clare stepped up to take a free kick from just outside the 18. He curled the shot overtop of the wall, but the outstretched keeper made a spectacular save, securing the win for OC, 2-1.

A tough loss, and as Ziggy summed up in his post-game speech, "disappointing" not to get the result. There was no question who the better team was, as ASC San Diego dictated the pace, and produced higher quality chances. The difference in the game was capitalizing on opportunities as the OCFC strikers took their chances well.

Orange County Football Club leapfrogs into 1st place in the standings, as Albion drop to 3rd. Fatigue was surely a factor, and will be again as ASC looks to rebound against a dangerous Temecula FC side on Saturday, as they play their 3rd match in 7 days.