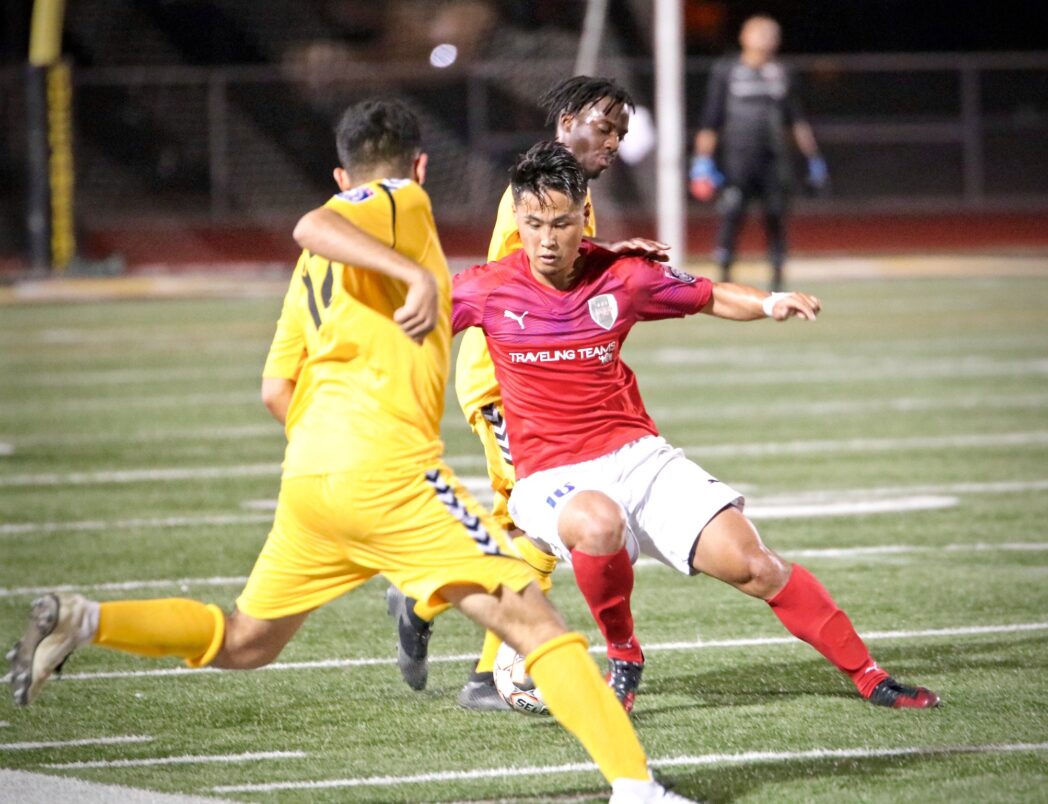 06 May

Match Recap: ASC runs away with 4-0 victory over High Desert

May 4th, 2019 — ASC San Diego fire four past NPSL newcomers High Desert Elite FC to secure crucial victory away at Adelanto Stadium in the race to the Southwestern Conference playoffs. ASC showed no intentions of making Saturday's matchup a tight affair as they bullied the High Desert defense from the start of the whistle. It took just 5 minutes for High Desert to succumb to ASC San Diego's attacking pressure as Eijin Kishimoto sent in a dangerous cross into the box forcing a High Desert defender to attempt a clearance that was scuffed into the back of his own net to give ASC an early 1-0 lead.

ASC doubled the score in the 9th minute as Kishimoto sent another delightful ball into a wide open Anthony Virgara from the right, who made no mistake in knocking in his second goal of the 2019 NPSL season. Ziggy Korytoski's side played with a Barcelona like tempo distributing the ball almost flawlessly down the pitch while maintaining most of the possession throughout the entirety of the game. ASC midfielder Dallin Cutler was a nightmare for the High Desert defense as he created several great opportunities for his teammates and himself to add another goal. In the 30th minute, Cutler found himself wide open in the box, who rifled the ball into the bottom corner of the net to make it 3-0 in the first half. Cutler will surely look forward to his next match up against High Desert as he now has 3 goals in 2 games against Saturday's opponents.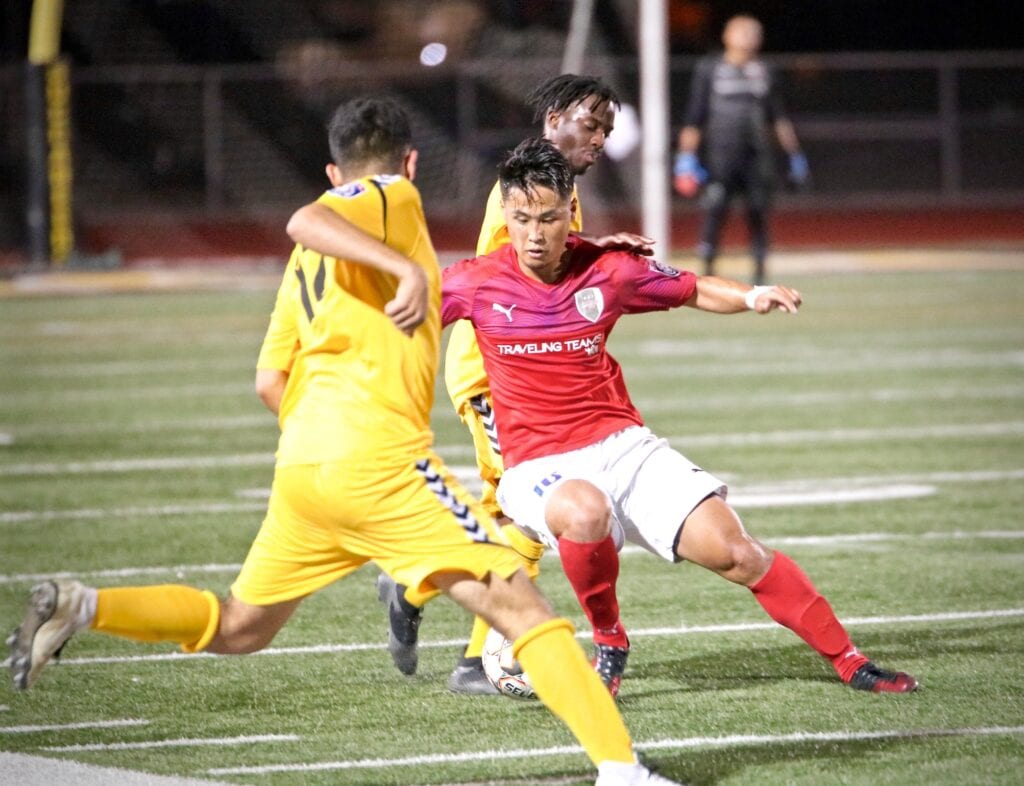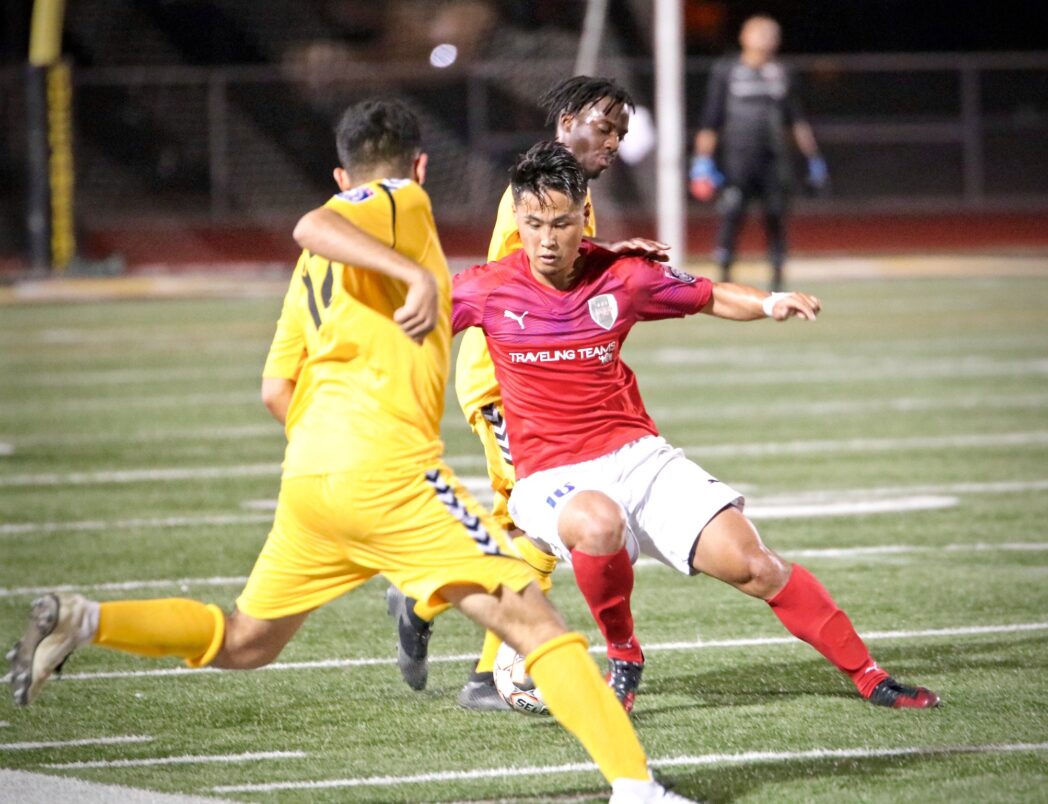 ASC San Diego continued their dominance well throughout the second half. High Desert showed their frustrations as they picked up several early fouls to start the second half. These frustrations finally boiled over for the home side after giving up a careless penalty by bringing down ASC new boy Elijah Rice in the 57th minute. Despite not finding his name on the scoresheet, Rice's impact was immense for his work rate and leadership on the pitch. Just 2 minutes later, captain and PK specialist Kuba Waligorski, gave the keeper no chance, as he sent his counterpart the wrong way to give High Desert no possibility of making a comeback.
Although ASC San Diego earned what was one of their most comfortable wins of the season, it surely was one of their most important. ASC San Diego is now even on points with FC Arizona whom they will face at home next week, May 12.. the winner will move into playoff position.  
Sunday, May 12th is also the inaugural match for ASC San Diego's women's team! Come watch head coach Eloisa Borreguero lead this newly formed team become the next hometown soccer heroes alongside their ASC counter part men's team.  It will be exciting to see Eloisa's international play and coaching experience guide this new team the remainder of the season.
So don't miss out on this amazing opportunity to see history in the making. Catch the double header at Mission Bay Stadium with the women's match starting 2:00 p.m. and the men's match to follow at 5:00 p.m! Buy 1 ticket, watch 2 games!
Photo credit : Dereld Photography
—– MATCH RECAP PRESENTED BY SOCCER AMERICA —–