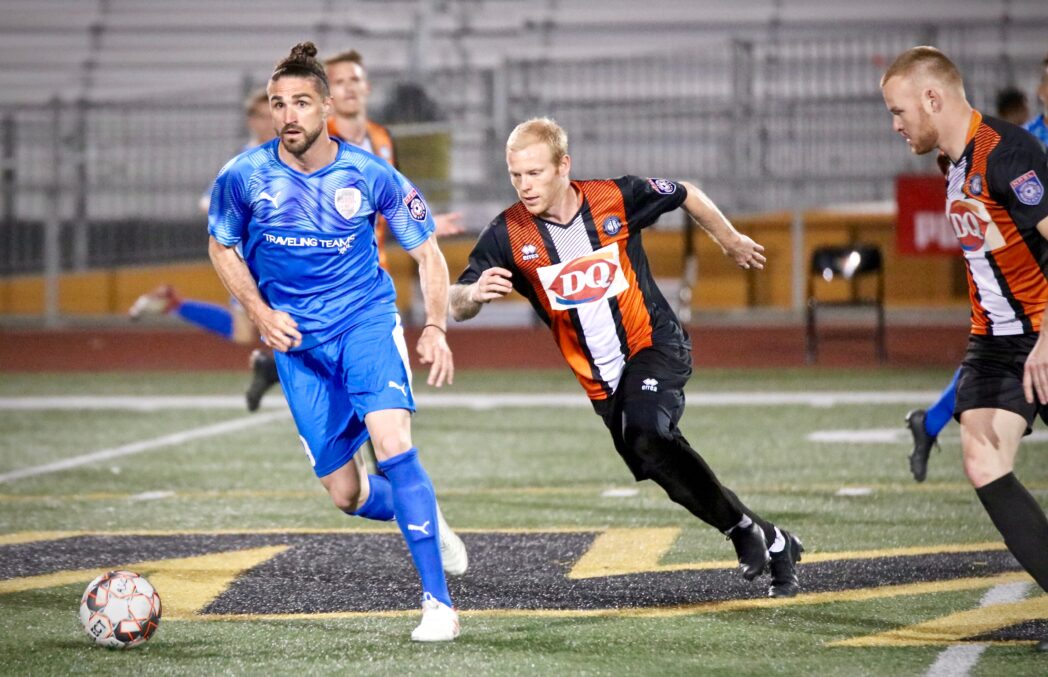 17 Jun

Match Recap: ASC secures a crucial 2-0 victory over OCFC

June 17th, 2019 — On Saturday, ASC San Diego made the 85 mile journey north to Irvine, CA to secure a crucial 2-0 victory over NPSL rivals and US Open Cup heroes Orange County FC. With OCFC occupying the third and final playoff spot, and sitting just 2 points ahead of ASC in the league table leading into the match, it was no question ASC needed to come up with a huge result to keep their postseason hopes alive. This would be no easy task as the men in red would be facing a side in spectacular form coming off a historic 4th round US Open cup run defeating 2 USL Championship sides in the process before bowing out to MLS giants LA Galaxy in a 0-3 loss on Wednesday.  

From the start of kickoff, ASC San Diego played without fear as they surged towards the OCFC goal on seemingly every possession. It didn't take long for ASC to see their first opportunity as winger Dallin Cutler cut inside from the left, forcing a great save from the OCFC keeper with a shot at the near post in the 3rd minute. Just 5 minutes later, Cutler found himself involved in the attack again as he played a perfectly weighted through ball for forward Anthony Virgara who played in a cross to a streaking Mike Semenza slotting it home at the back post for an early 1-0 lead.

Fully aware of goal differential potentially being crucial in deciding the playoff picture, ASC San Diego was not satisfied with the one goal lead. Not to mention, after seeing their opponents put 5 past USL Championship side Las Vegas Lights, it would be likely that ASC would need more than Semenza's strike to secure all three points. San Diego's team created several more chances to grab a second. Including an absolute rocket 20 yards out from midfielder Ozzie Ramos, forcing a spectacular save from the OCFC keeper. But it was OCFC who sealed their own fate in the 32nd minute when an OCFC midfielder gave away a bad pass to Christian Enriquez who darted forward finding Semenza on the wing who then slid the ball back to Enriquez giving the midfielder a perfect opportunity to hit a one time finish at the near post from 12 yards out. Enriquez's 6th goal of the season ultimately proved to be enough take all 3 points in what could be the most important match of the NPSL regular season.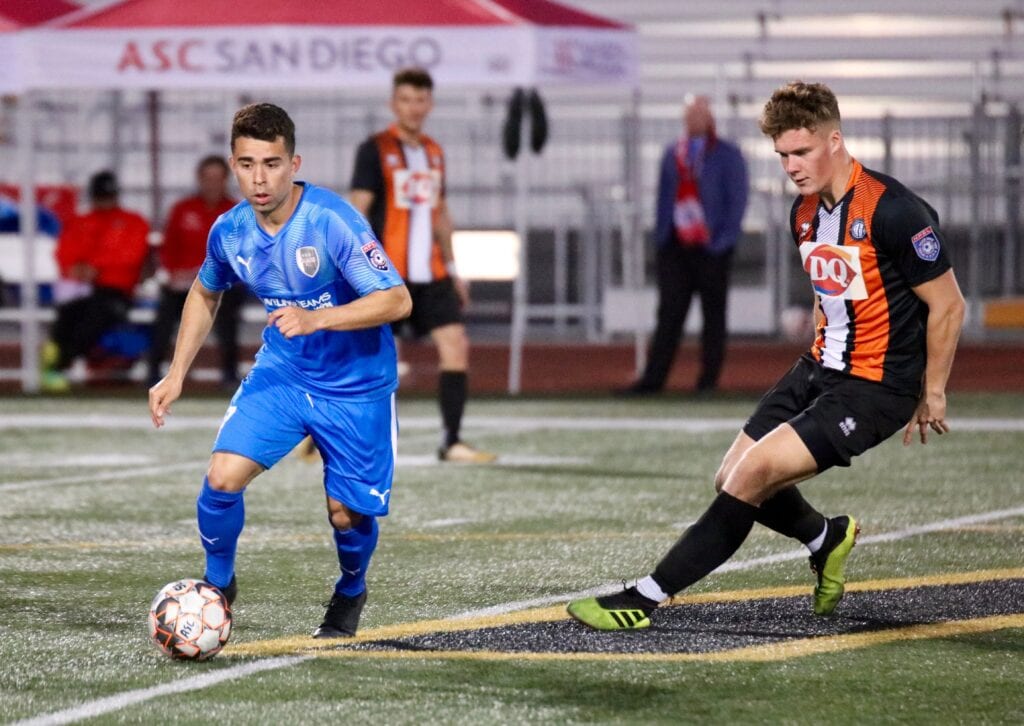 ASC San Diego now sit in the 3rd and final playoff spot with one game to play in the Southwest Conference. ASC's final match on June 22nd against Oxnard Guerreros will surely be another must win as the now 4th placed Orange County FC is just 1 point behind ASC with a game in hand. With FC Golden State securing their playoff bid with a 7-0 stampede over Riverside Coras on Saturday, 3 teams (FCAZ, OCFC, ASC) will now play for the final 2 playoff positions in this highly contested 2019 NPSL regular season. Every. Point. Counts.
Join ASC, in their final match of the regular season home at Mission Bay Stadium on Saturday June 22 at 7 p.m against the Oxnard Guerreros. It is the second match in the last double header of the season. ASC San Diego Women play the first match of the night as they square off against LA Galaxy San Diego starting at 4 p.m. One ticket – two incredible matches.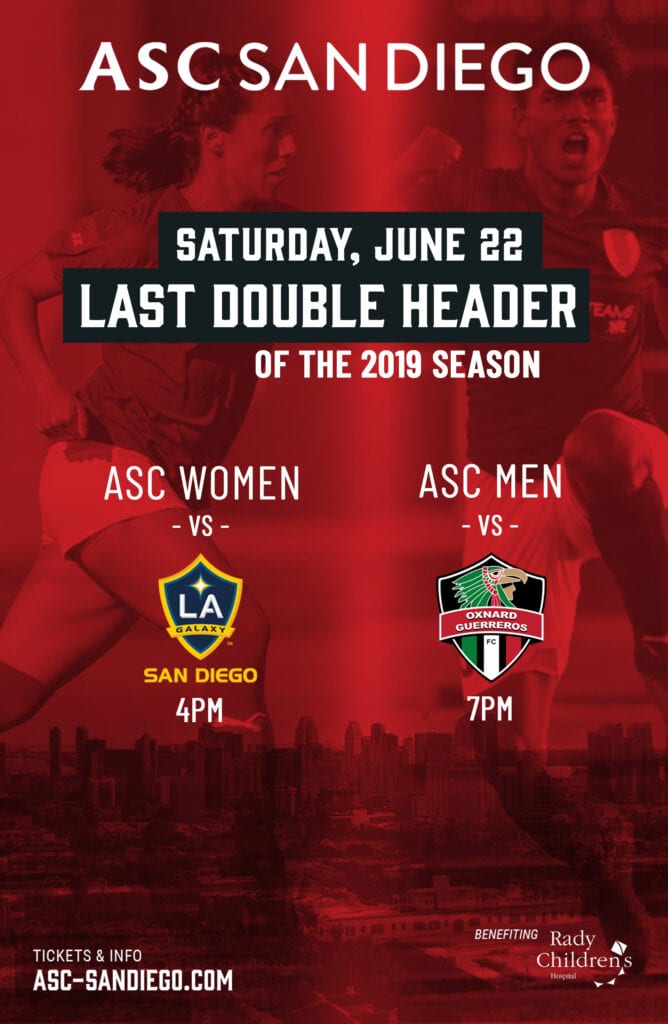 Photo credit : Dereld Photography
—– MATCH RECAP PRESENTED BY SOCCER AMERICA —–