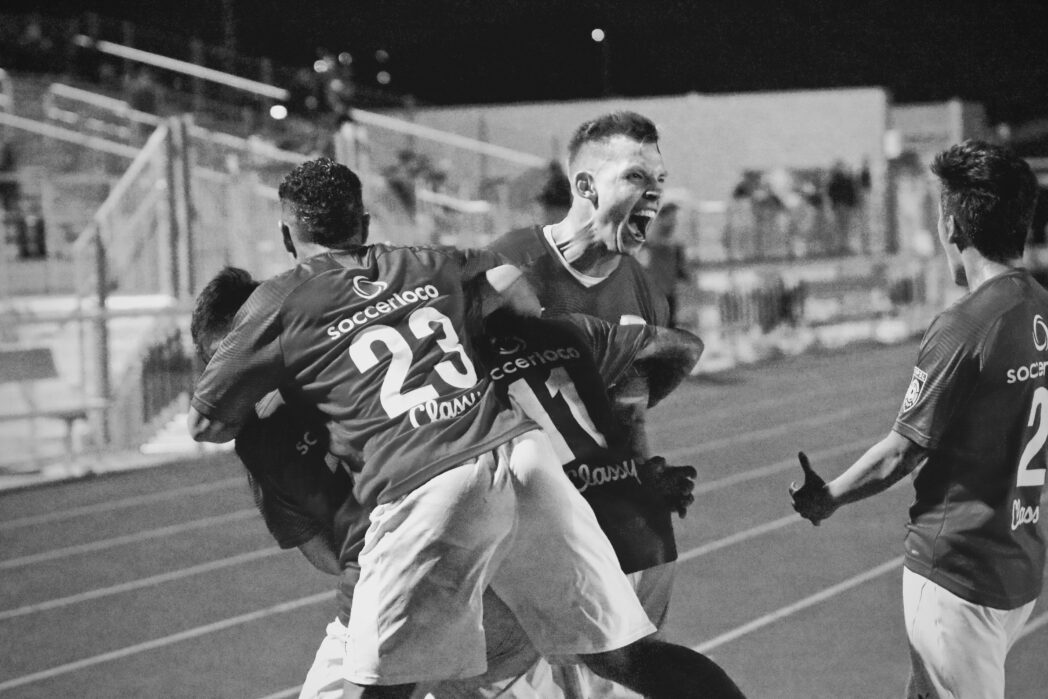 08 Jul

Regional Quaterfinal Recap: ASC Upsets #1 Seed in PK Shootout to Advance to West Region Semifinals

July 8th, 2019 — ASC San Diego knocked out #1 seed FC Golden State in a dramatic penalty shootout this past Sunday, July 7th to move on to the NPSL West Region Semifinals. ASC San Diego faithful who just last week, were cheering on FCGS to beat fellow NPSL heavyweights and 3rd place playoff contenders Orange County FC, now found themselves pulling for their defeat in this highly contested rivalry.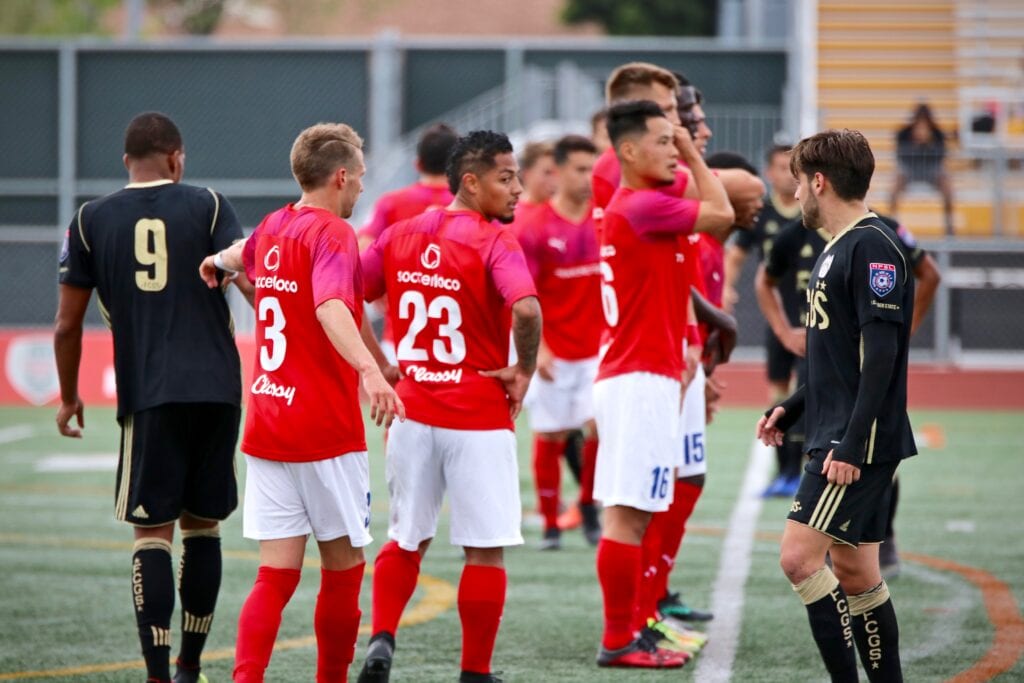 From the start of the whistle the match featured end to end attacking play as both sides looked to secure an early advantage. Throughout the first half FCGS and ASC looked to punish each other on the counter, utilizing pace and playing direct soccer to unlock each other's defense. Despite each team's willingness to score, neither could secure a lead at the end of the half. 
It was not until the 71st minute did ASC finally break down FCGS' staunch defensive play. In a moment of brilliance, center back Khadim Seye, floated in a 40 yard pass to winger Dallin Cutler. Cutler did brilliantly to flick the ball on to star forward Elijah Rice who was free at the top of the box. The Las Vegas native made no mistake as he blasted a one touch finish off the post and into the top corner leaving the keeper standing. Cheers of joy erupted from the away stands, however these celebrations were cut short as FCGS secured an equalizer just 3 minutes later to level it at one a piece. With no winner decided after 90 minutes of regular play, 30 minutes of extra time would be required. 
In the 111th minute, ASC's championship dreams seemed to be over after FC Golden State broke the San Diego defense and scored a heartbreaking goal to take the lead at 2-1. Controversy ensued as the FC Golden State player appeared to be well offside.  The ensuing conversation with the Assistant Referee led to a second yellow card for ASC's Eder Arreola which forced the Red and White to finish the match with 10 men. While they pushed for the equalizer, only seconds remained in extra time when the miracle on turf began to unfold: 
The play began in the 121st minute as Christian Enriquez desperately carried the ball up to midfield before being fouled to set up an all or nothing last chance free kick for ASC San Diego from 60 yards out. With no real opportunity of scoring directly, ASC's last ditch effort to save their season, would see every player, including goalkeeper Jean Antoine into the box for the final play. It would take perfect execution and a massive amount of luck for ASC to have a chance at sniffing out an equalizer. Which is exactly what happened.. Defender Sergio Enriquez, sent in a delightful ball to the back post where ASC goalscorer Elijah Rice peeled off his defender and headed the ball over the keeper into the 6 where Evans Frimpong burst through from the top of the box to volley home the equalizer to send the match into penalties. 
With ASC's last second equalizer to take the #1 seed to penalties, the resurgence of belief from the bench and away stands was almost overwhelming as just minutes before, ASC's season seemed to be over. Captain and PK specialist Kuba Waligorski was first to take, calmly sending the Golden State keeper the wrong way to make it 1-0. ASC thought they had a dream start to the shootout when Antoine made a wonderful save that was called back for encroachment. To the FCGS striker's relief, he was able to retake the kick and made no mistake to level it at 1-1. Despite an ASC miss, Antoine stepped up for a massive stop to his right to keep it level. Centerback Khadim Seye opted for pure power as he smashed the ball into the side netting to take to 2-1. With FCGS converting at 2-2, center back Ricky Mckenzie showed his confidence as he slotted the ball into the top corner to silence the home crowd at 3-2. The next play would mark the final chapter of the storybook ending finish as Jean Antoine dove quickly down to his left to smother up FCGS' 4th attempt. With chants of "one more" bellowed out by the away stands, midfielder Felipe Liborio stepped up knowing he could send San Diego's team into the West Region Semifinals. With one smooth stroke, Liborio unleashed his shot into the top corner of the net which garnered an eruption of cheers from the San Diego faithful who made the 2.5 hour journey up to Los Angeles to see their team accomplish exactly what they just did.
After beating the #1 seed, ASC San Diego will look to take their momentum all the way up to Washington state where they will face Northwest Conference champions Crossfire Redmond in the Semifinal match this weekend. This will be the first ever matchup between the two senior sides; however, they will not be unfamiliar with each other as the clubs play each other at the youth level. With the majority of their team being former or current Crossfire academy players, Crossfire Redmond will be a tough, organized team to break down. With that being said, ASC San Diego has been in tremendous form recently, winning their 4th game in a row and outscoring their opponents 16-2 in the process. ASC will be eager to showcase their ability outside of California and onto the national stage as they make one step closer to the 2019 NPSL National Championship. 1 down, 4 to go.. 

2019 NPSL West Region Semifinals – July 13: Each game hosted by higher seed
#1 FC Arizona x #4 SC Academica @ Arizona

#2 Crossfire Redmond x #3 ASC San Diego @ Redmond 
2019 NPSL West Region Final – July 20: Hosted by higher seed
Highest remaining seed x Lowest remaining seed
2019 NPSL National Semifinals – July 27: Each game hosted by higher seed
#1 Seed x #4 Seed

#2 Seed x #3 Seed
2019 NPSL National Championship – August 3: Hosted by higher seed
This is what head coach Ziggy Korytoski and his men have been preparing for all season and are ready for this challenge. Stay tuned to www.asc-sandiego.com to follow the progress of San Diego's team in their quest for a national title.
Photo credit : Dereld Photography
—– MATCH RECAP PRESENTED BY SOCCER AMERICA —–