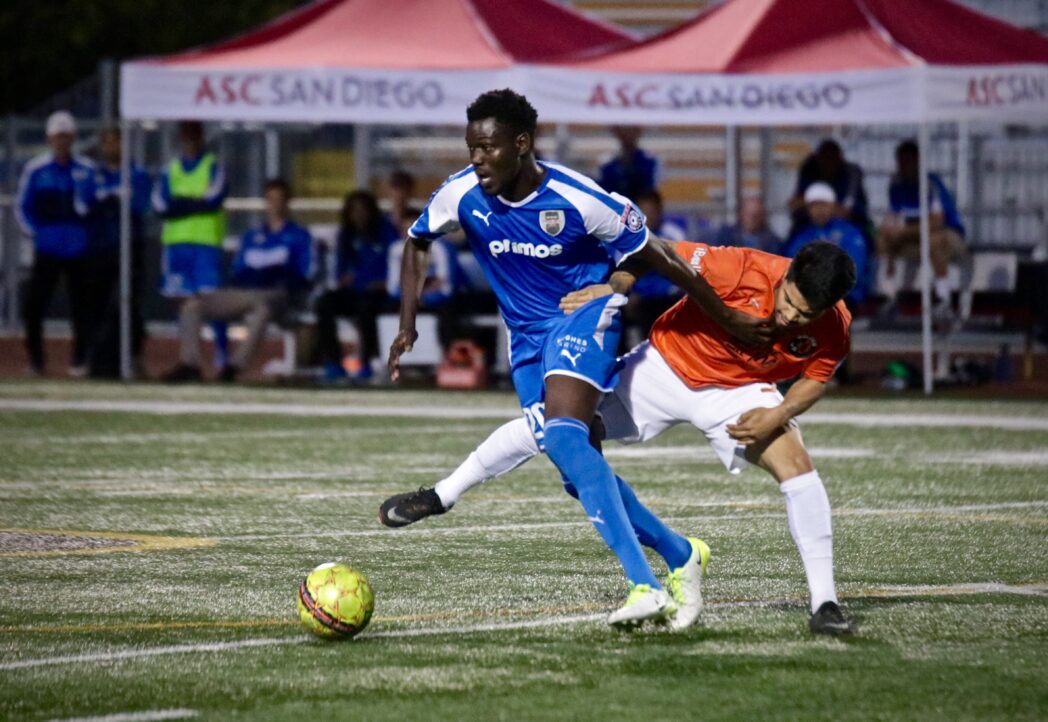 06 May

Match Recap: ASC vs. LA Wolves
Saturday, May 5th, 2018 – SAN DIEGO
ASC San Diego squared off at home on Saturday against UPSL powerhouse and Lamar Hunt Open Cup contender, the LA Wolves. This inter-league friendly had nothing at stake besides bragging rights, but you wouldn't know that from the effort put forth by these competitive sides.
Contenders facing off…
The contest opened with a patient, measured pace, like two great fighters sizing each other up. Both sides jockeyed for position, moved the ball well, and worked to impose their will on the match.
The match remained deadlocked until ASC's Sean Callahan broke through in the 22nd minute with a great ball delivered by Michael Turner.
The LA Wolves answered well, sneaking one past a Jean Antoine. ASC responded almost immediately as Dallin Cutler let loose a corner kick from the near side of the pitch, teeing up Aleks Berkolds for a leaping header. The halftime score: ASC 2, LA Wolves 1.
A new half, new opportunity…
After a confident showing in the 1st half, ASC Head Coach Ziggy Korytoski made changes at nearly every position, favoring fresh legs and seizing the opportunity to get ASC's reserve squad some valuable in-game experience.
Both sides continued to move the ball well in the 2nd half, playing strong positional soccer, and creating multiple chances. The halftime score held until ASC's Garrett Heine snuck past the defense and finished with a clean one-on-nobody shot on goal, padding ASC's advantage.
Keys to the Match…
Excellent team play was the key to this match for ASC. The hometown crew's stalwart veterans continued to impress and display the growing chemistry that makes this team so special.
Recent signing Khadim Seye made his presence felt as he stepped in for injured Luis Cardona in the first half. Seye was dominant in the midfield for ASC, freeing up space and letting ASC move the ball around the field at will.
Marius Heslitz returned in the 2nd half for Jean Antoine, making some impressive saves, and finishing with a shutout performance. 
Final score: ASC 3, LA Wolves 1. ASC San Diego will now look forward to FC Arizona as they look to continue their strong form away on Saturday May 12th.