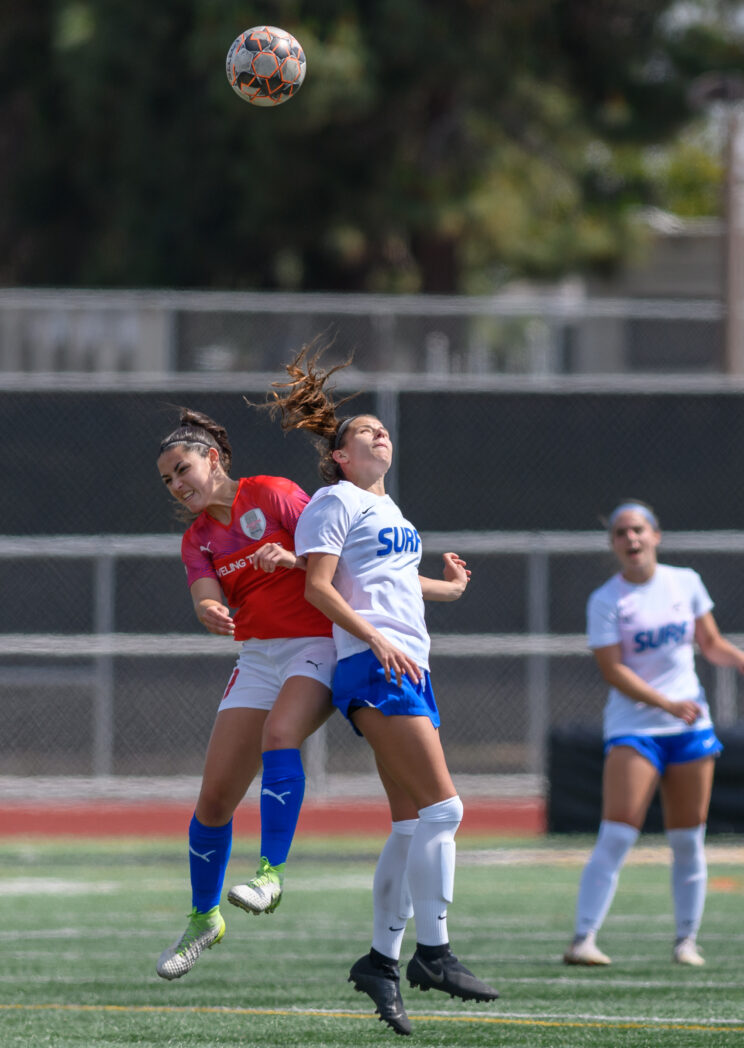 03 Jun

Match Recap: ASC Women falls 3-1 to Division leaders SD Surf

June 3rd, 2019 — ASC San Diego hung tough with the San Diego Surf on Sunday evening, but goals in 1st half stoppage time and in the 49th minute helped the WPSL San Diego Division leaders remain unbeaten on the season.  

The San Diego Surf scored first when Leyla McFarland quickly cut inside with the ball and slotted the ball into the goal for a 1-0 lead in the 14th minute. ASC San Diego answered in the 24th minute when a lofted ball by Denise Castro was brought down by Monica Navarro near the top of the box. Navarro chipped the ball over the charging Surf keeper to square things up at 1-1.

Things looked even going into the break until the Surf earned a free kick from about 25 yards out on the right wing in stoppage time of the 1st half. Brenna Crow swung the free kick and got the ball to the feet of Trinity Watson, who smashed it into the back of the net for a 2-1 lead going into the half.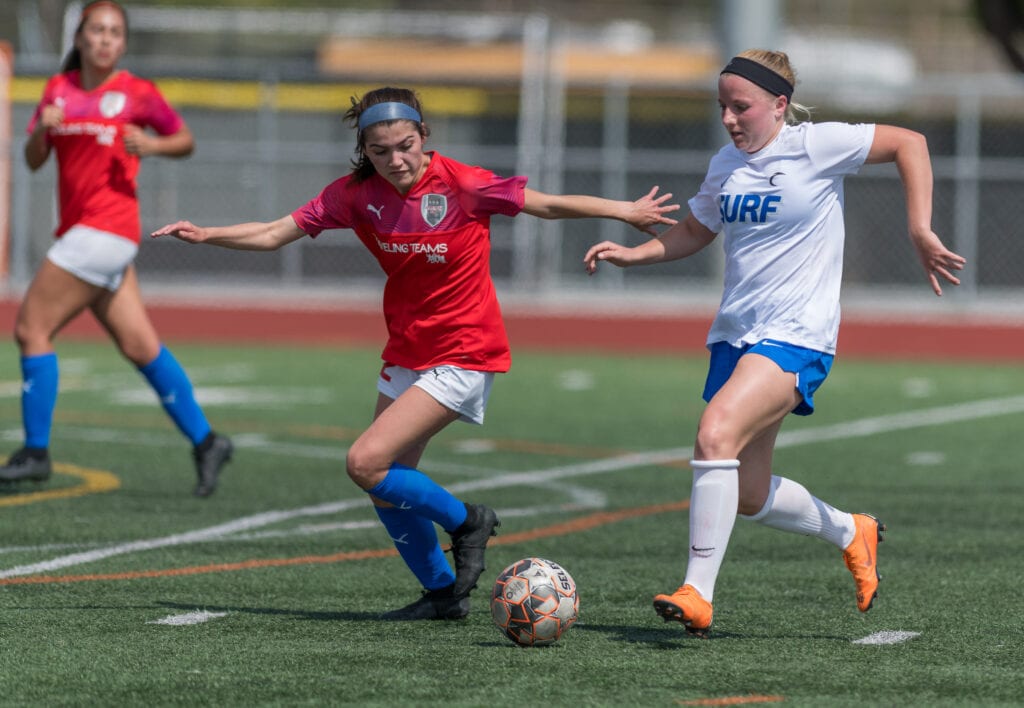 In the 49th minute, the Surf added their 3rd goal of the game when their persistent pressure paid off, as a shot from Brooke Wilson deflected off the right post and found its way past the goal line. Throughout the 2nd half, ASC San Diego created a lot of opportunities of attacking and did a good job defensively to stop the continuous attack from Surf. ASC San Diego fought until the last minute, even adding an extra forward in an attempt to goad the opponent into making mistakes.
ASC San Diego again displayed both an intense level of work and improvement as a team from the first game.
ASC Women will be back at home on Saturday June 8th playing the first match of a double header against Parceiro Ladies at 4 p.m.  ASC San Diego Men play City of Angels FC at 7 p.m. Come catch your San Diego soccer heroes in action.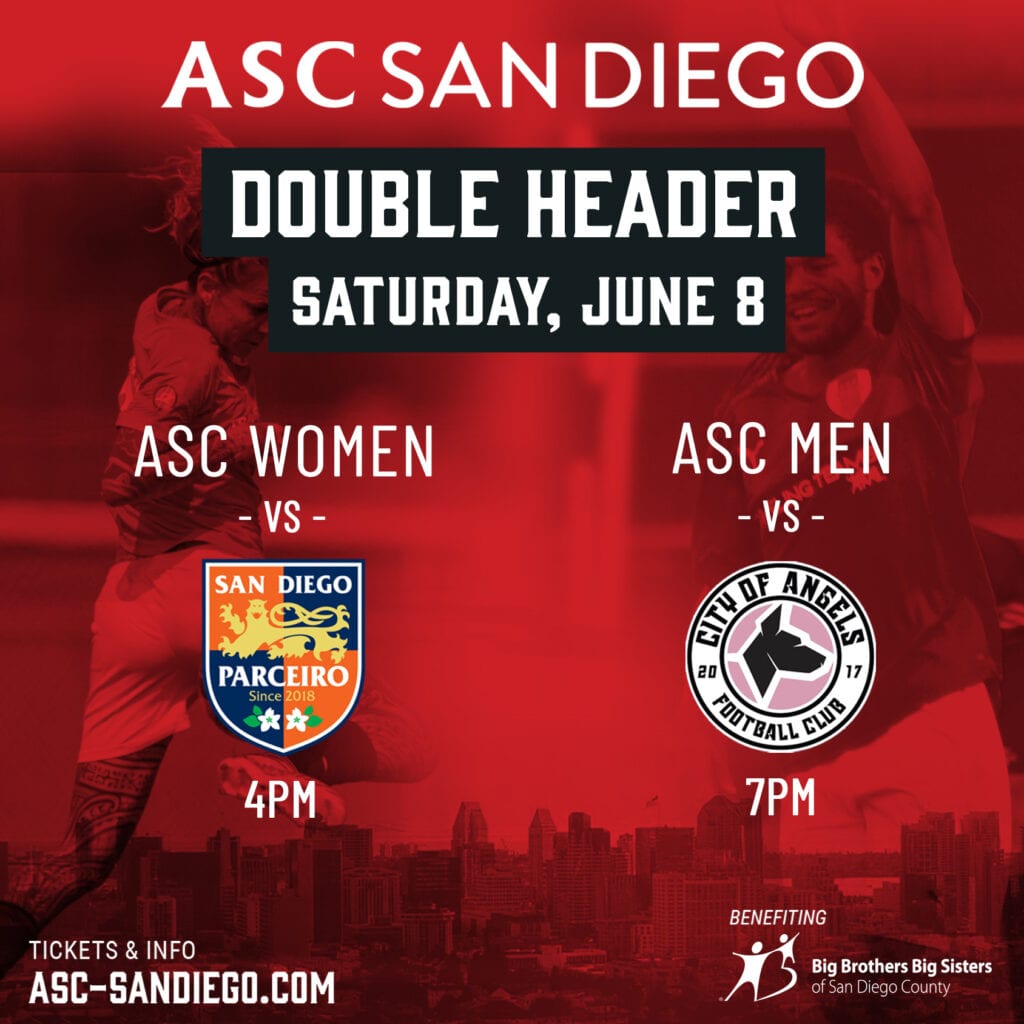 Photo credit : Peter Durdaller, Sports Photography
—– MATCH RECAP PRESENTED BY SOCCER AMERICA —–