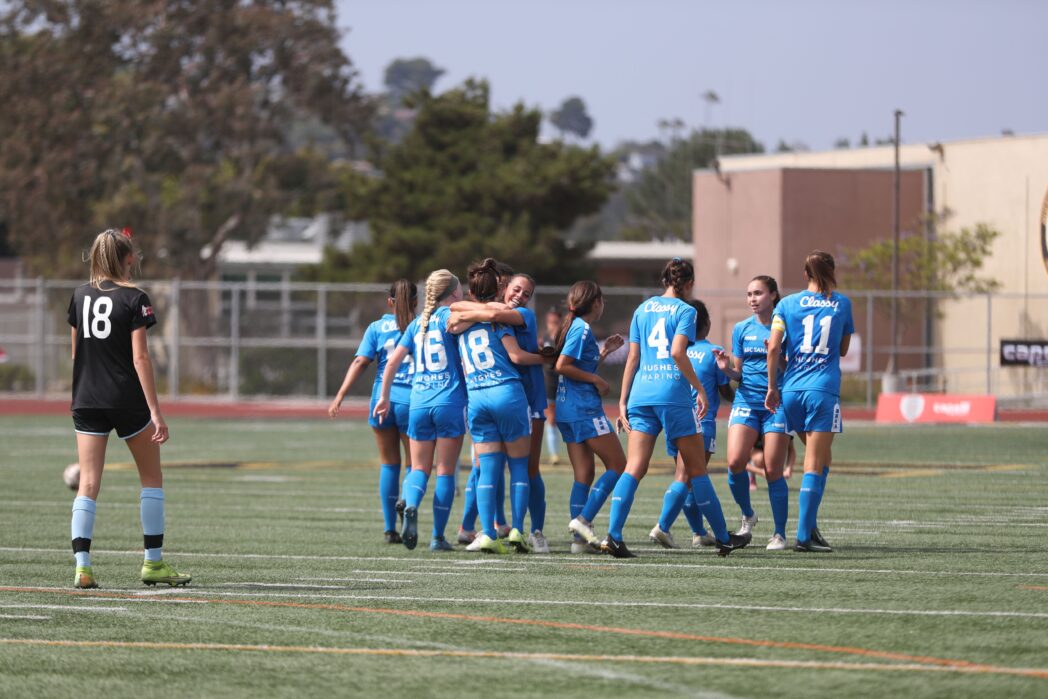 28 Jun

MATCH RECAP BREAKAWAY SC – JUNE 27, 2021

ASC SAN DIEGO PULLS EVEN FOR THE DRAW AGAINST BREAKAWAY SC

SAN DIEGO, Cal. (June 27, 2021) ASC San Diego had a bit of a slow start to their match this Sunday but were able to secure the draw and avoid a tough home loss.

Lexi Gentry of Breakaway SC was the first to start the scoring in the 17th minute. After making her way past a couple defenders, she was able to take a shot that just made it past the home side keeper. Her teammate Ally Bryant scored a goal in a similar fashion a few minutes later. ASC was able to get between the pipes and onto the scoreboard just before the halftime break. Jimena Garcia Risoto made a perfect chip shot that went right over the Breakaway keeper and to the back of the net.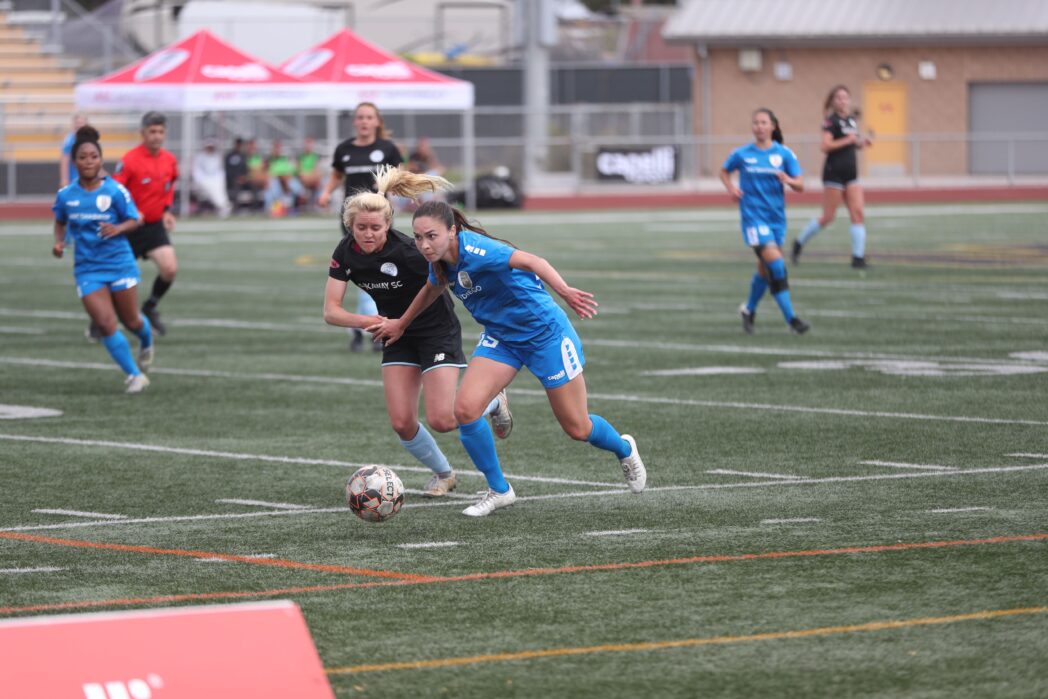 ASC's rocky start came to a halt for the second half,  Head coach Eloisa Borregrero was able to rally her team and completely convert them into an offensive juggernaut.  "We changed up the formation a bit to meet the opponent's formation and I reminded them to concentrate on winning individual battles on the pitch today".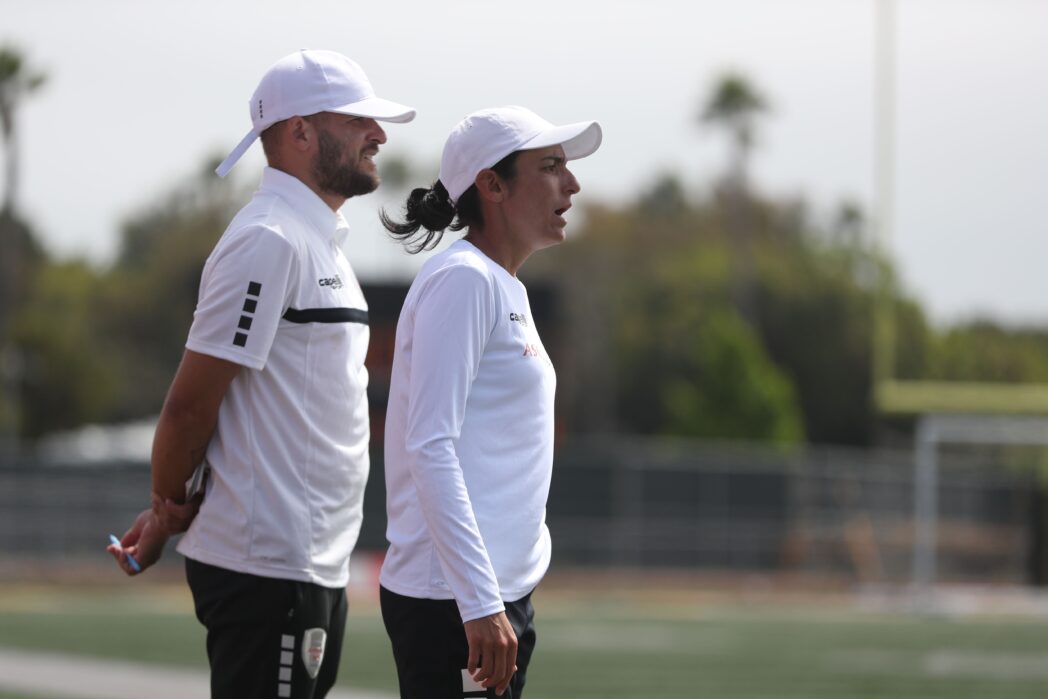 That pep talk and strategy change did the trick as ASC was able to keep Breakaway SC from scoring any points after the break. They were also able to get one more for themselves when Riqa Johnson got a ball past the Breakaway keeper, making the final score 2 – 2.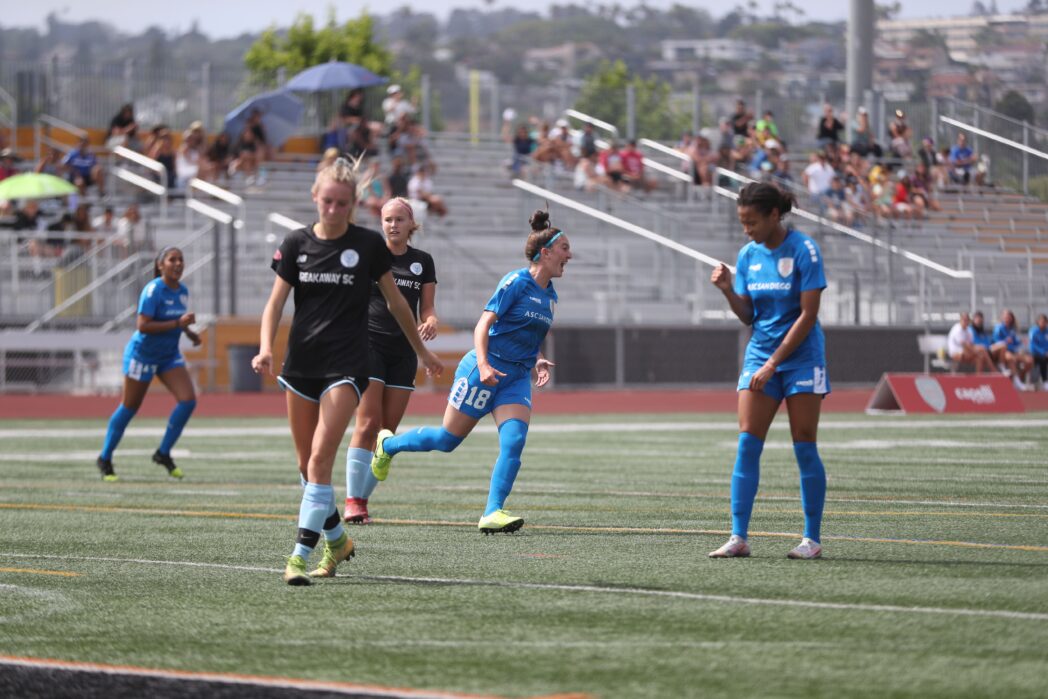 ASC San Diego is on the road for the last two matches of the season.  Next Friday, July 2, 2021, they will meet the Oceanside Dutch Lions at Fallbrook High Stadium.  Their final match will meet Breakaway SC on their home turf at Del Norte Stadium on Friday, July 9th with a 7 p.m. kickoff.
—– MATCH RECAP PRESENTED BY MARYBETH ZMUDA —–
Photo credit : David Frerker / San Diego Sports Domination