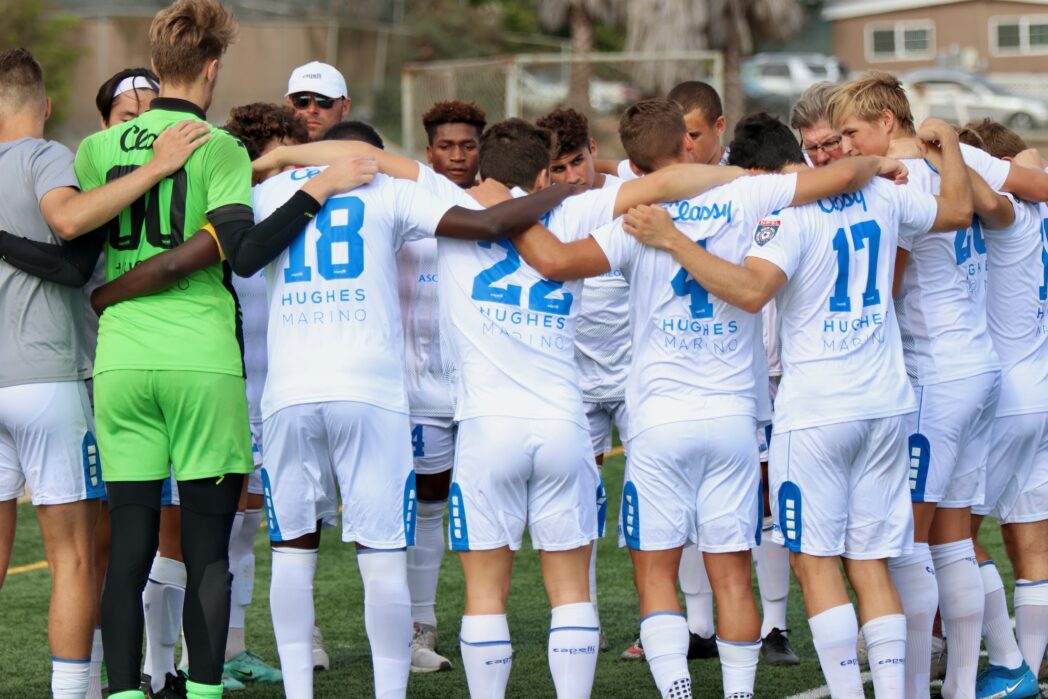 26 Jul

MATCH RECAP NISA CUP – CHULA VISTA FC – JULY 24, 2021

ASC SAN DIEGO'S DRAMATIC CUP ENDEAVOUR ENDS WITH A DRAWN AGAINST CHULA VISTA

This Saturday July 24, ASC San Diego visited Chula Vista FC in their third and final match of the 2021 Independent Cup.  With a win today ASC stood an excellent chance to move on to see the second round of Cup play.  Unfortunately the match ended in a draw and ASC's summer season came to a close. Although they lost, this match came to an end in what might be one of the most heroic efforts for a comeback in recent memory.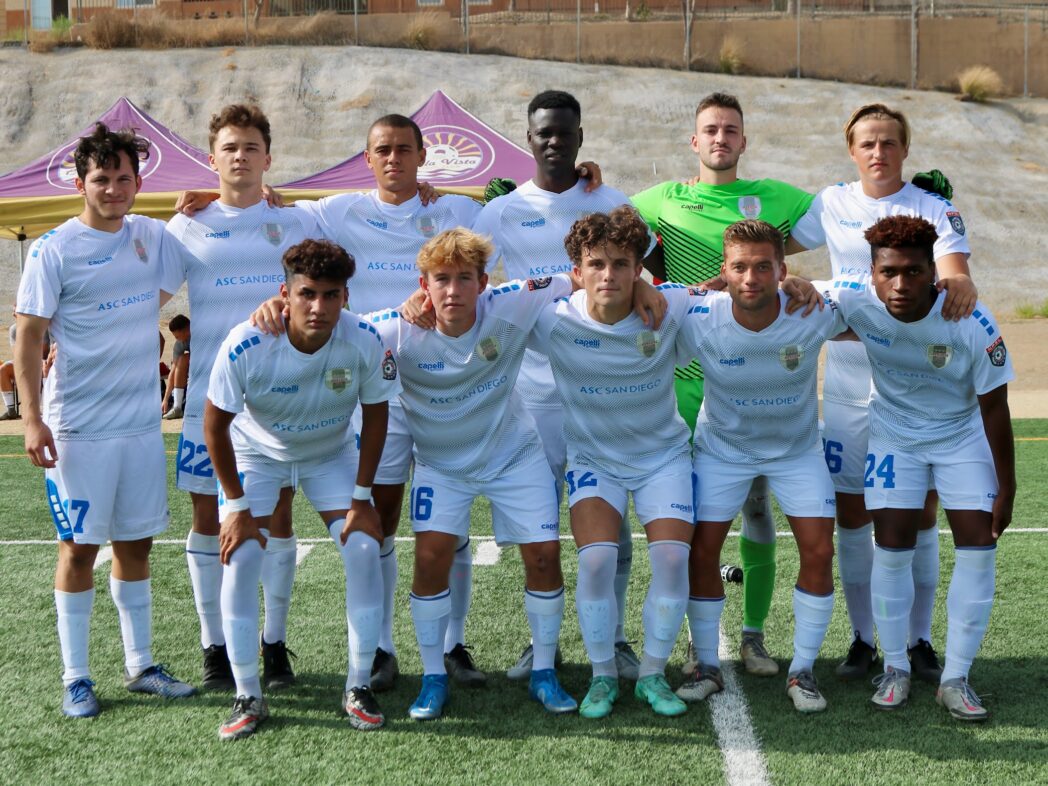 The first half of the match saw ASC applying good pressure and having better luck than their opponents getting in scoring range.  But their shots seemed to be laser focused into the hands of Chula Vista's keeper and they were unable to break the seal to get onto the board. Their defense was working just as hard keeping Chula Vista at bay,  stealing any momentum that CVFC could muster.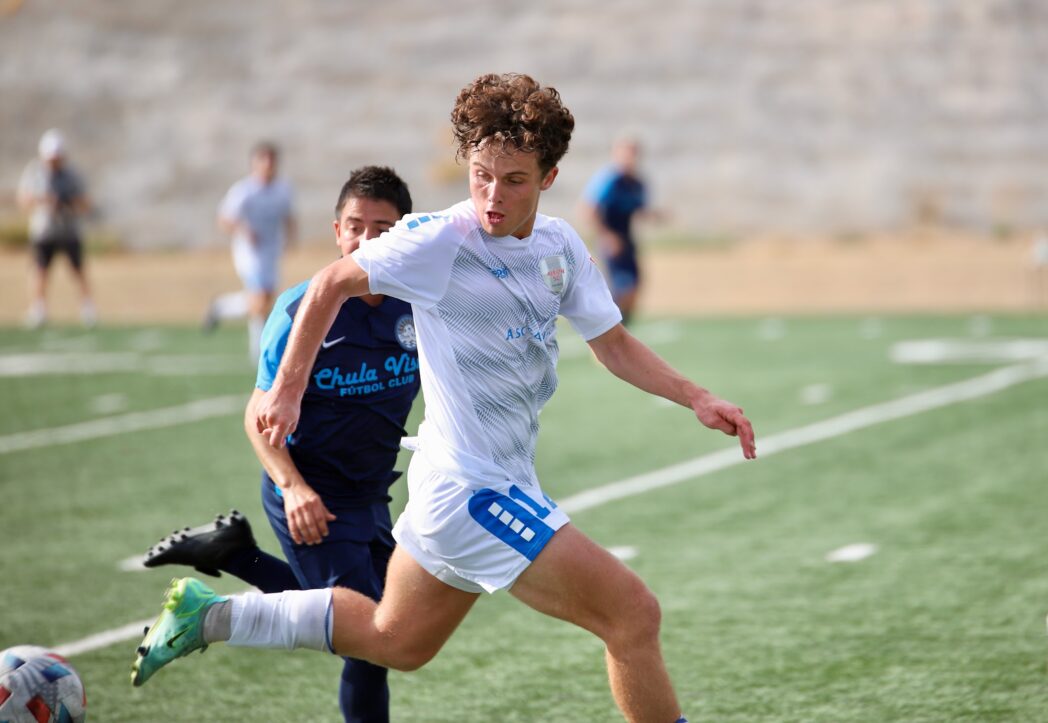 Unfortunately ASC made a couple costly mistakes that resulted in fouls against them, and gave Chula Vista  their only real chances to score in the half. A PK in the 16th minute went just past Nate Levy's hand to get the 1st one in. Then one minute into stoppage time, ASC's attempt to keep a breakaway Chula Vista forward from getting another one in caused the referee to show red to defender Praise Maduekwe and the home side scored on a freekick just before the midway break leaving the score ASC 0 – 2 Chula Vista FC.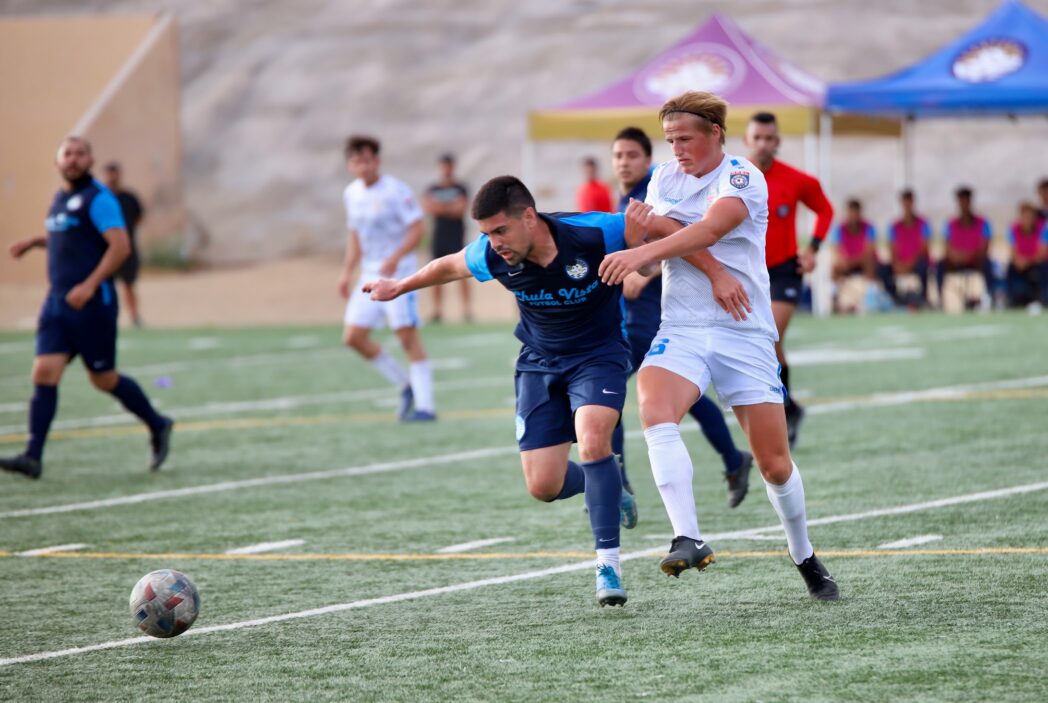 Starting the second half down one man on the pitch and two points on the scoreboard San Diego was definitely missing some of the hope and presence on the pitch  they had before the break.  They were still giving it their all but there was an obvious disconnection.  Chula Vista used this to their advantage grabbing a 3rd goal for themselves in the 59th minute.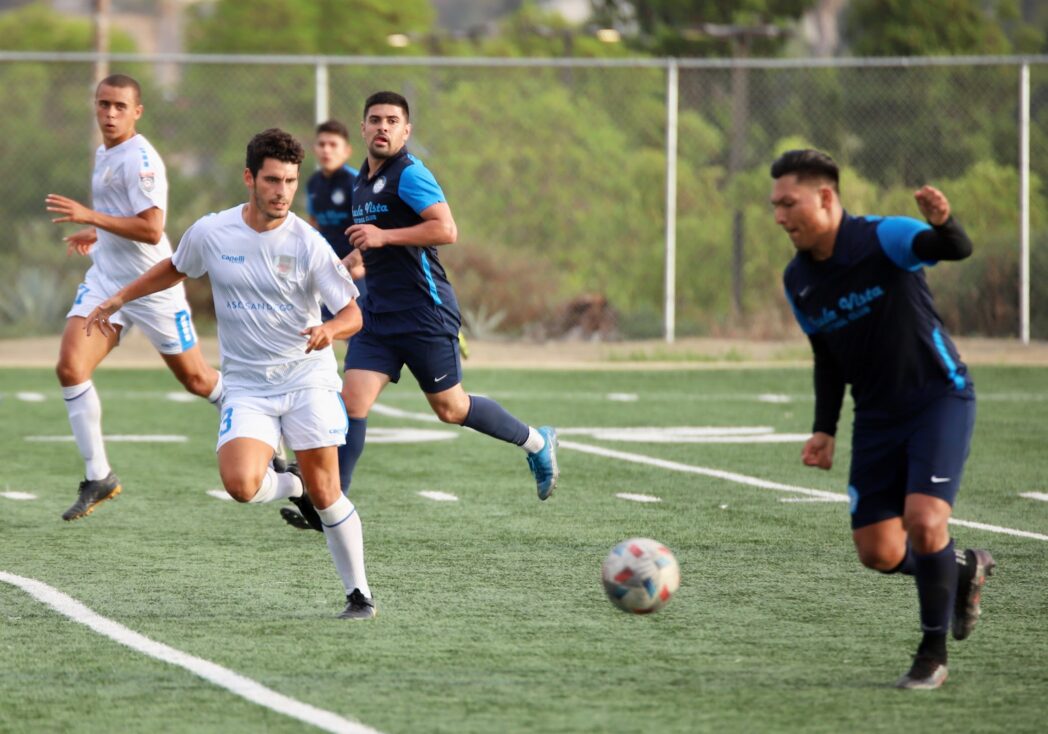 Needing some sort of a shift, ASC's coach made 3 very tide turning substitutions in the 70th minute. Bringing in some fresh legs, including those of team Captain Jeroen Meefout, was the shift they needed to get something going.  And something got going indeed.  After such a huge scoring drought they were finally able to get between the pipes and did it an insane THREE times within 5 minutes of the  personnel change. Sadly one of those was called back offside but this did not deter them.  They were unrelenting with the press forward and shots on goal which was rewarded with yet another point in the 86th minute tying things up at 3 all.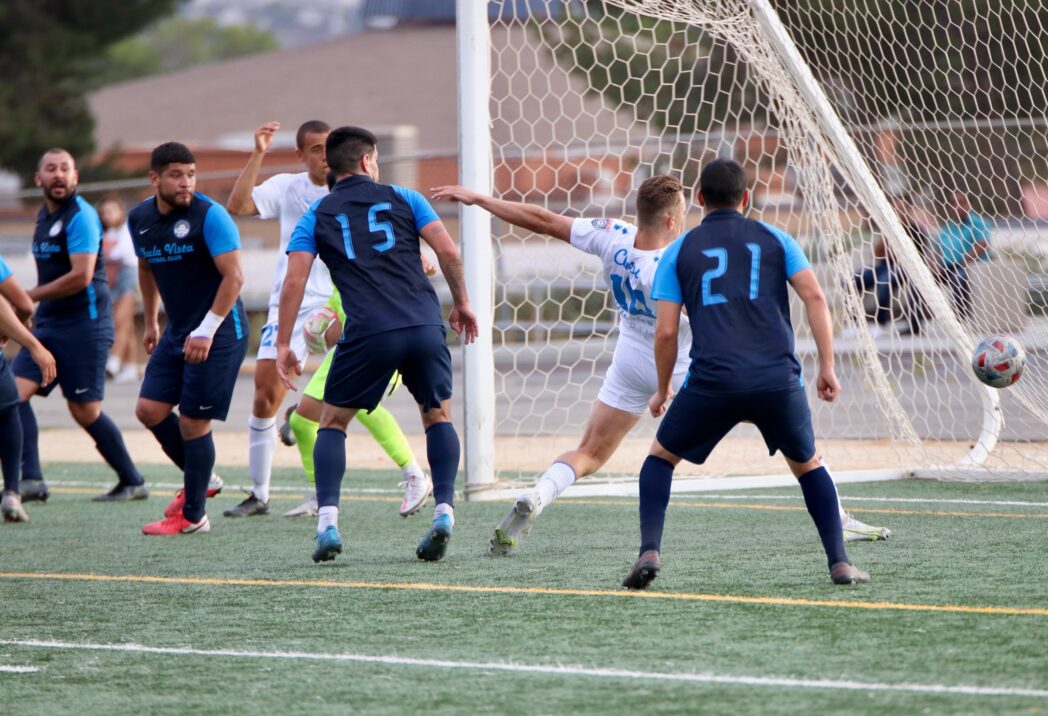 As the clock wound down the incredibly intense level of play did not let up. In the minutes remaining after the official 90 of this intense match, both were able to get one more each with ASC's last one occurring as the official was sounding the final whistle which brought this incredible match to a close.  With a final of 4 – 4  both sides were eliminated from the 2021 Independent Cup.
—– MATCH RECAP PRESENTED BY MARYBETH ZMUDA —–
Photo credit : Keith and Michelle Dereld