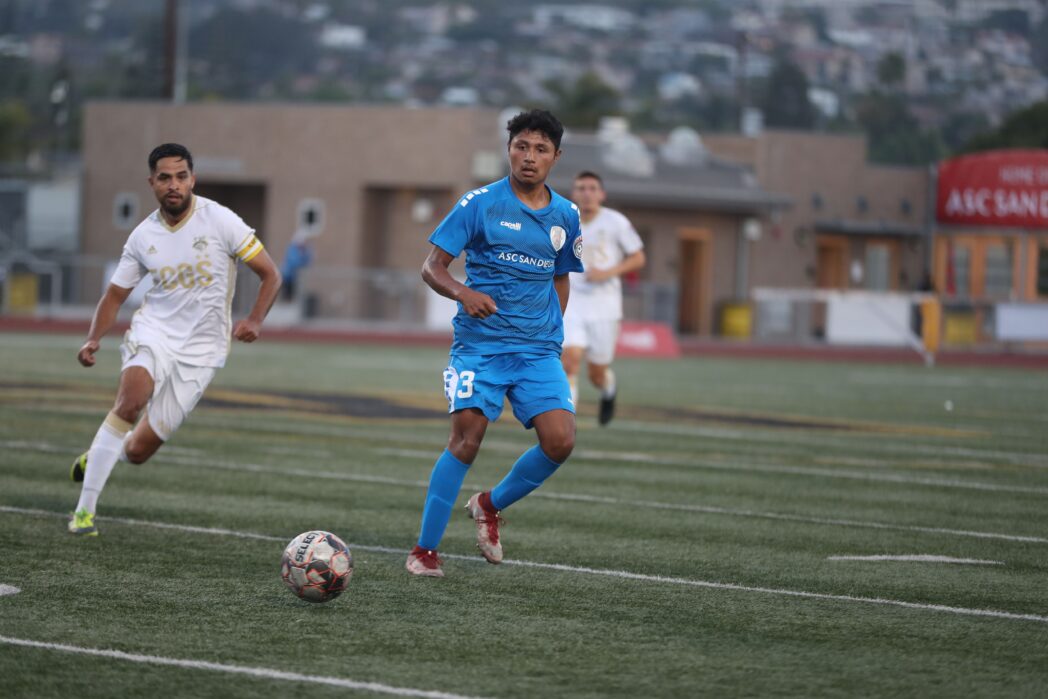 06 Jul

MATCH RECAP FC GOLDEN STATE – JULY 5, 2021

SECOND HALF RALLY NOT ENOUGH FOR COMEBACK WIN – ASC GOES DOWN 2 – 5

ASC San Diego played its last home match of the 2021 NPSL summer season on Monday night. The result was not what they were hoping for but San Diego's team is still pressing hard for a spot in the postseason play. With only one match left in the regular season there isn't any room for error.

ASC had a tough go tonight when they lost to FC Golden State on their home pitch at Mission Bay Stadium during their second to last match of the regular season. This summer's schedule has been hectic for all teams and ASC has felt some of this added pressure. Having  played 3 matches in a 6 day timeframe doesn't lend itself to much time for recovery or training and can definitely wear players down which seems like it could have had an impact on tonight's unfortunate loss.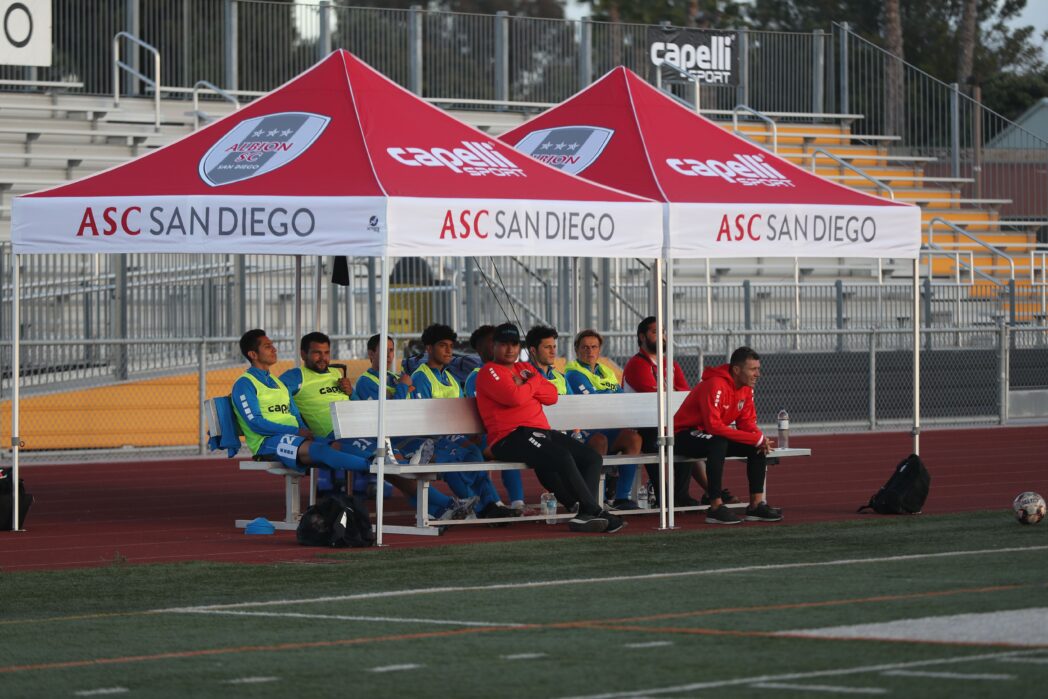 The home squad started off looking like they could possibly be dominant in this match having a couple of shots on goal early  but weren't able to produce as the half went on. An early opportunity came in the 6th minute when ASC was fouled just outside the box giving  a freekick to team captain Jeroen Meefout.  The shot was too high for the mark and went over the net. The only other real chance for a score came in the 44th minute. Midfielder Jan Krisjansson attempted a long shot from the 30 yard line that got a similar result as the first one and cruised over the net.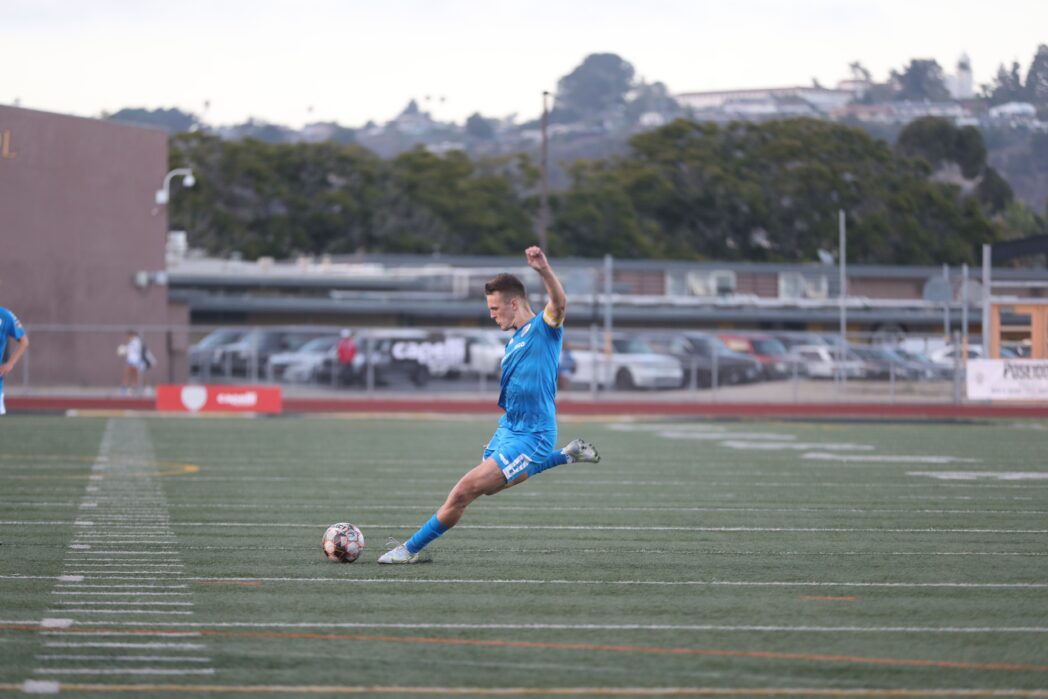 In between ASC's two scoring opportunities in the first half the opposition managed an unpleasant 3 goals  in relatively quick succession.  They all came from the same foot, that of FC Golden State forward Eduardo Faria, which gave him a hatrick for the half.  When the whistle sounded for the halfway break the scoreboard showed ASC 0  and FCGS with 3 points.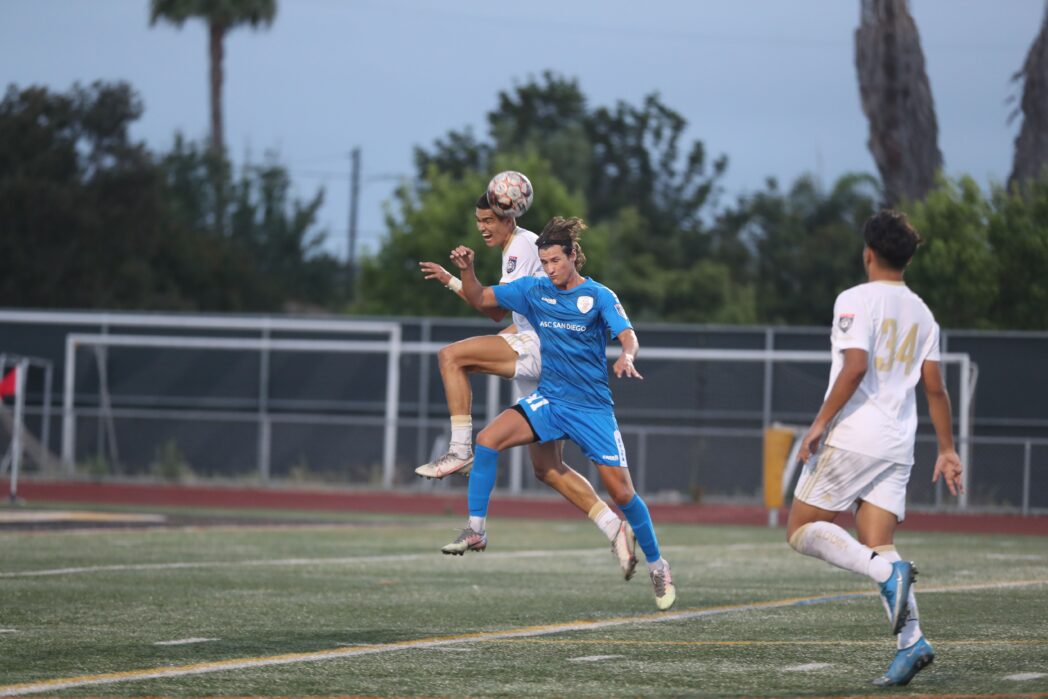 ASC started the second half with a few personnel changes looking to shake things up and change their luck, which seemed like it was just what was needed.  Though Golden State was able to get the second half scoring going first, with a quick goal immediately after kickoff,  ASC had definitely turned the pressure up and had many chances of their own.  They looked to be following the pattern of the away side by scoring two goals in under 1 minute. First up, Adrian Reyes  got a close range pass  from Alex Churness that he was able to slot to the back of the net. Then, directly off the corresponding  kickoff, Cesar Behena was able to power past the Golden State defense and boot a beauty well out of reach of substitute keeper Wolf Schemerhorn.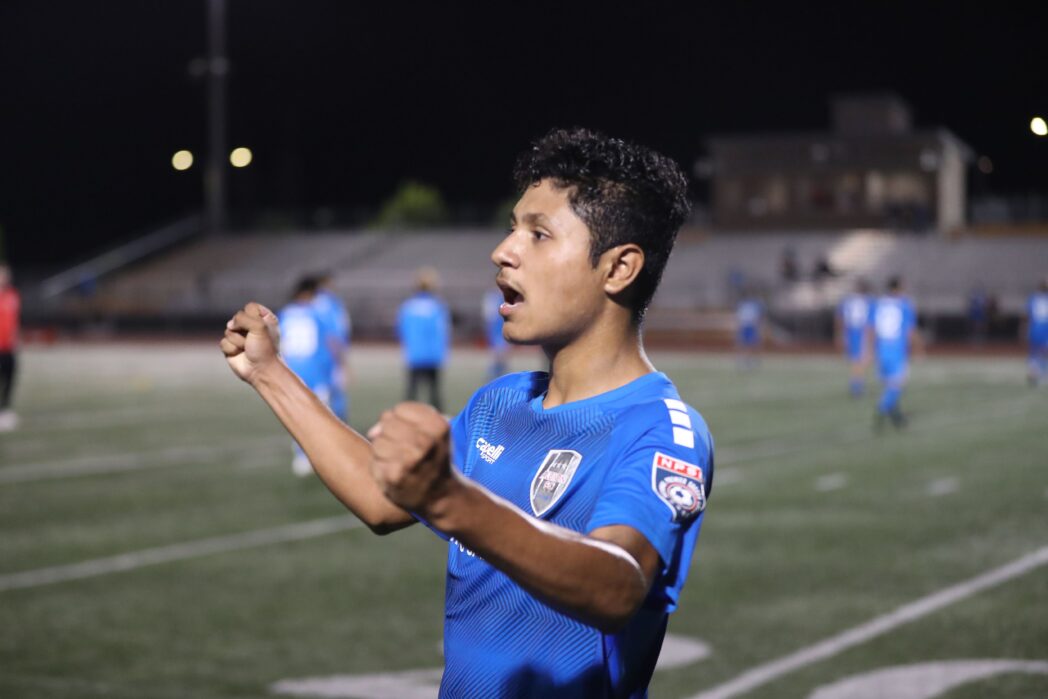 Though the men in the  Blue jerseys had several more opportunities in the remainder of the half, they could not convert those into points on the scoreboard.  Golden State did however manage to get one more past ASC keep Nate Levy giving them 5 total for the night.  Final score rested at ASC 2 – 5 FC Golden State.
ASC San Diego is on the road on June tenth to meet FC Arizona at Campo Verde in Gilbert, AZ with a kickoff time of 8:00 pm.  This is their final match of the season and it is a must win for them. 
—– MATCH RECAP PRESENTED BY MARYBETH ZMUDA —–
Photo credit : David Frerker / San Diego Sports Domination