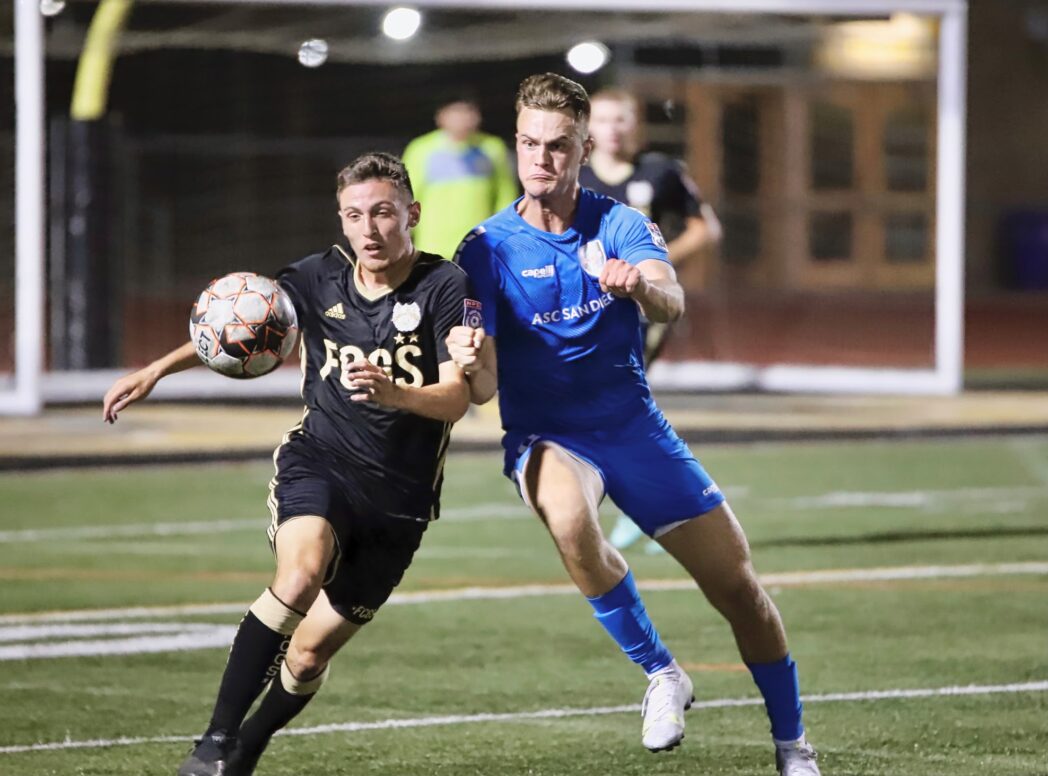 01 Jul

MATCH RECAP FC GOLDEN STATE – JUNE 30, 2021

ASC SAN DIEGO HOLDS ON TO GET THE DRAW

With only 2 matches left in the regular season, ASC San Diego needs all the points they grab if they are to see any postseason action. The draw tonight, while not the preferred outcome, gave them 1 more point in that race. And more importantly, they prevented NPSL Southwest conference opponents, FC Golden State, from getting 3 points for themselves. San Diego's team will have to pull out all the stops in their last three matches and get those big wins to move beyond regular season play.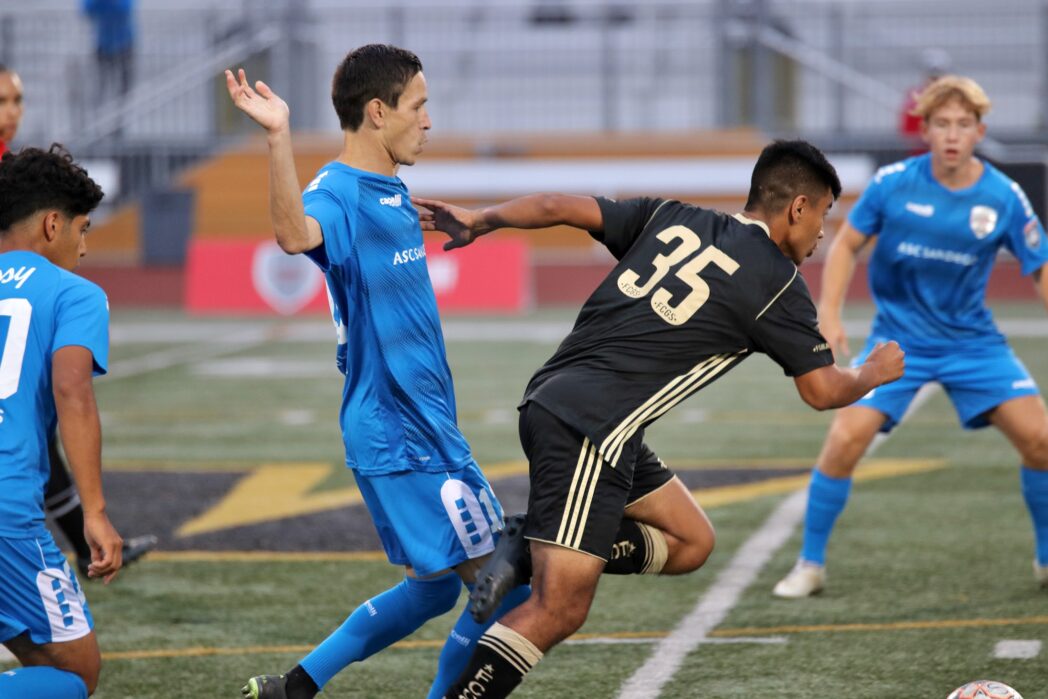 ASC San Diego played a tough match on their home pitch at Mission Bay Stadium this past Wednesday evening. Both sides were pretty evenly matched and the tension and passion were palpable. The pace would be fast and furious one second and a dead stop the next. It was also a very physical match with fouls and injuries being a frequent sight throughout the 90+ minutes. Neither side was really able to really find a comfortable rhythm to create many scoring opportunities.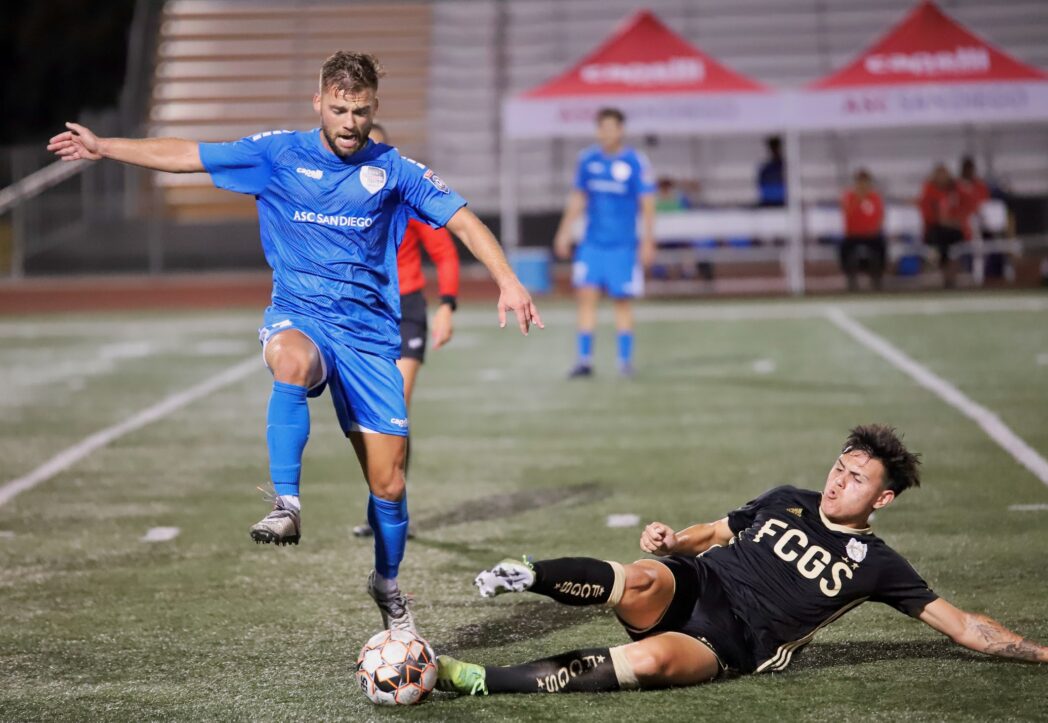 The first half went scoreless with FC Golden State having a slightly better luck getting in shooting range. ASC keeper Nate Levy was able to show his stopping abilities with a couple nice saves including a header in the 26th minute to get the ball out of the danger zone. The rest of their shots had too much behind them and were well off the mark. ASC had a huge chance seconds before the whistle blew for the break when forward Jeroen Meefout got his head on a corner kick and turned it into the net. Unfortunately, he was also called for a foul and the goal was called back. Both sides went into halftime without having gotten onto the scoreboard.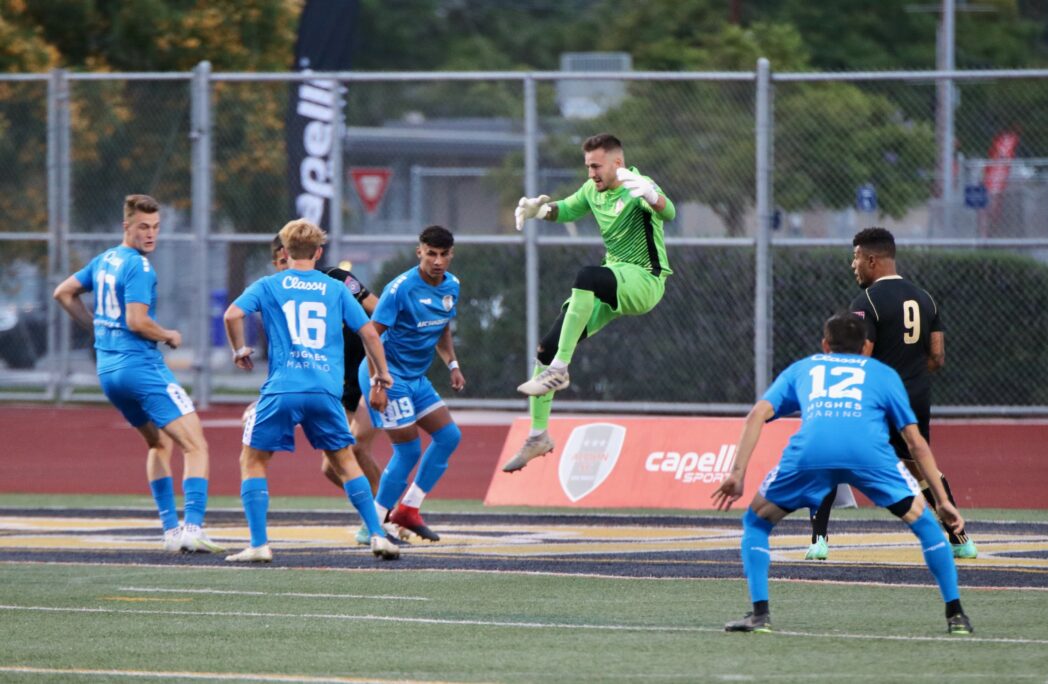 The second half felt like the teams had upped the ante on the energy level. Play and intensity were similar to the first half. Both sides had a lot on the line and knew they both needed that W this late in the season. It wasn't until the 58th minute that the scoring drought had finally ended. Sadly it was the away side that broke the barrier first. Golden State's Johnathan Valle drilled a ball from 25 yards out and was able to just get it past a diving Levy.
ASC's Meefout had a couple more attempts to get on the board to no avail. As did defender Adrian Reys who made a stellar attempt in the 73rd minute with a rocket fired from 35 yards out that smashed into the crossbar and over the net. With under 10 left in regulation ASCSD was finally able to complete. Alex Churness converted a set piece when he was able to grab a corner with a jumping head shot and put it into the net cleanly. Nobody else touched it including FCGS netminder Alfredo Cortez. That was all the scoring for the remainder of the match and after 94 minutes of very high energy play the final score was 1 – 1.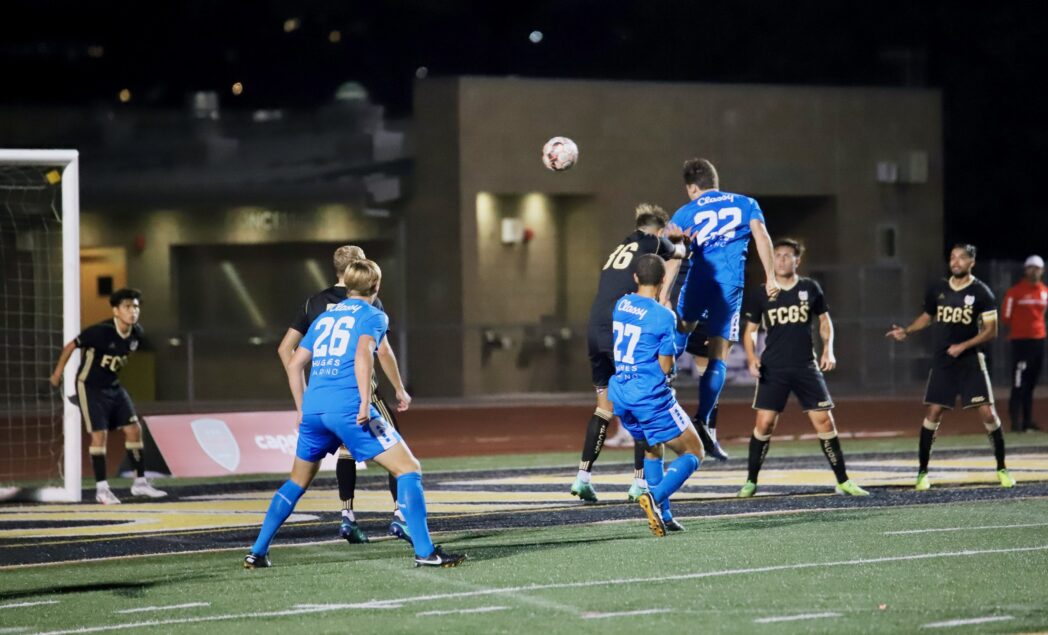 ASC's next two matches, at home, will bookend this coming Independence Day holiday.  Saturday, July 3rd kicking off at 6 p.m. and again Monday, July 5th starting at 7:30 p.m. They will wrap up regular season play on the road against FC Arizona on July 10th at Campo Verde Stadium in Gilbert AZ at 8:00 p.m. If you can't be there to catch the action in person, don't forget to catch the matches live on www.mycujoo.tv.
—– MATCH RECAP PRESENTED BY MARYBETH ZMUDA —–
Photo credit : Michelle and Keith Dereld