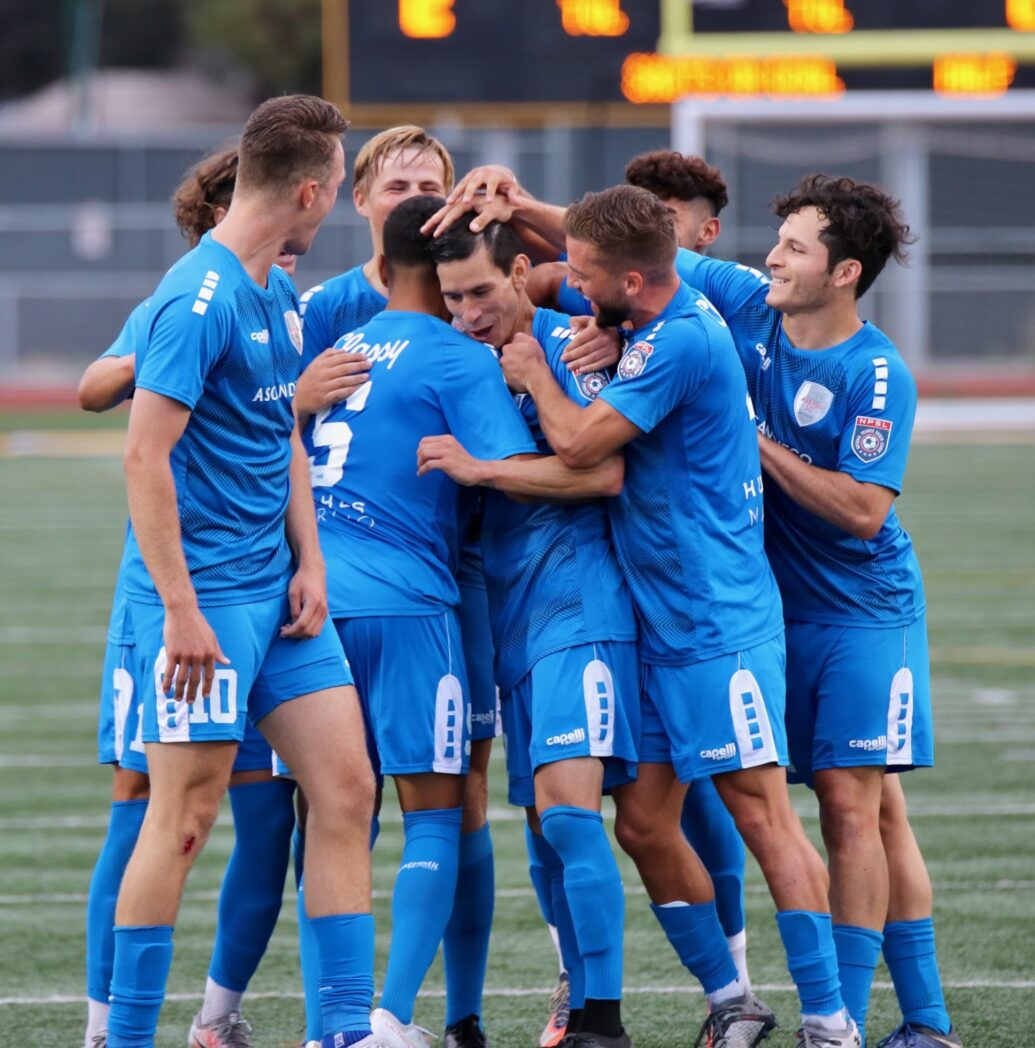 05 Jul

MATCH RECAP LAS VEGAS LEGENDS FC – JULY 3, 2021

ASC SAN DIEGO FIGHTS HARD AGAINST LAS VEGAS LEGENDS BUT FALL SHORT

This past Saturday ASC played another energetic match at home, seeking some upward movement in the NPSL Southwest Conference standings. With only two other matches left in the regular season, a win being needed in each goes without saying. Unfortunately the visiting Las Vegas Legends took the win home with them tonight, leaving San Diego's team to regroup and push harder to finish the season strong.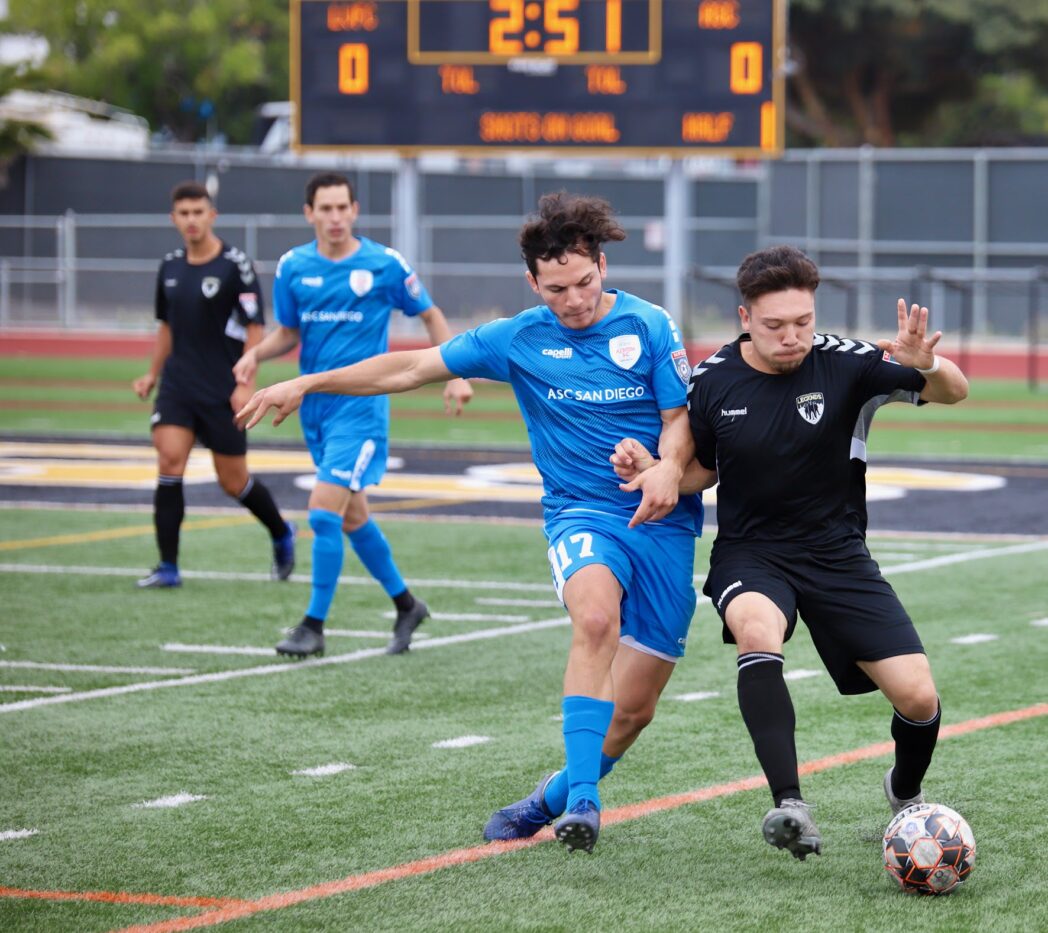 Both teams were pretty equal in size and speed and the scoring opportunities were plentiful for both teams. An impressive four goals were scored in the first half, 2 from each side, in a cat and mouse like exchange that repeated itself throughout both halves. The home squad started the match off looking confident with a strong offensive presence.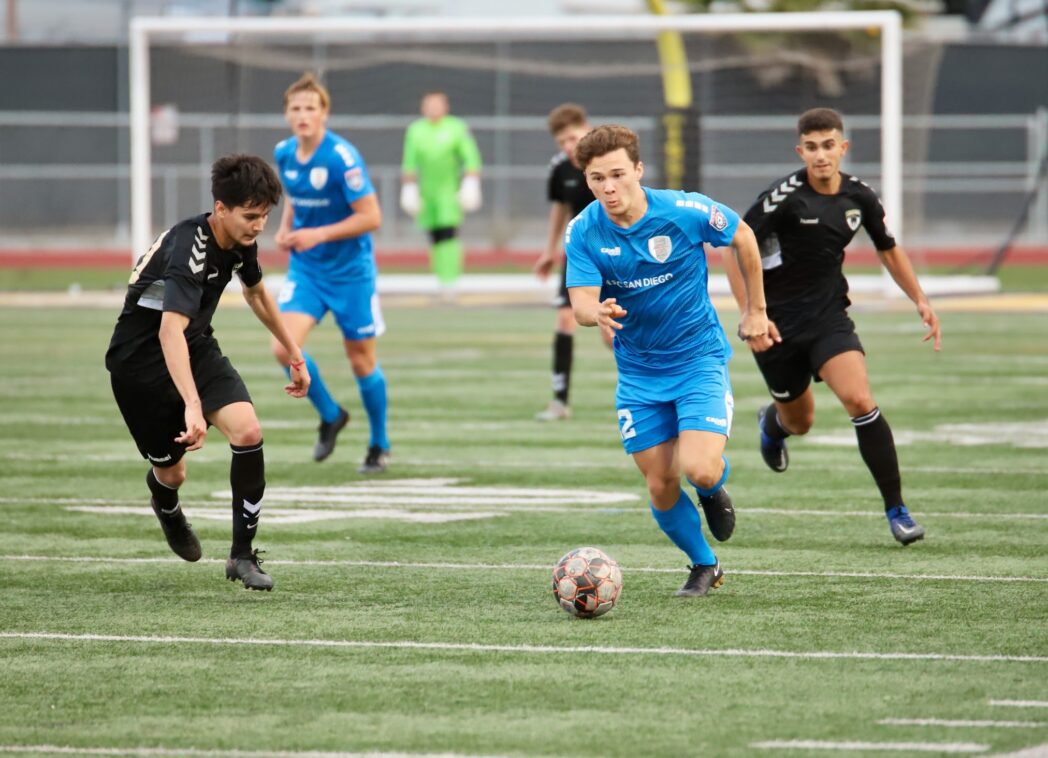 ASC were first with a scoring opportunity that came in the form of a penalty kick after team captain Jeroen Meefout was fouled in the Las Vegas penalty box. Legends keeper, Leeor Brounchtine, was able to detect the direction of the shot and dove accordingly, but Meefout was able to pop it just high enough to get past him and to the back of the net. Unfortunately for ASC, the LVL came back 2 minutes later and returned the favor with a goal they grabbed off of a corner kick. One more exchange of goals like this took place before the whistle sounded for the midway break. The 33rd and 35th minutes respectively for home and away, gave each side one more for the scoreboard before heading into the locker room for a much needed breather. The score held steady at 2 all.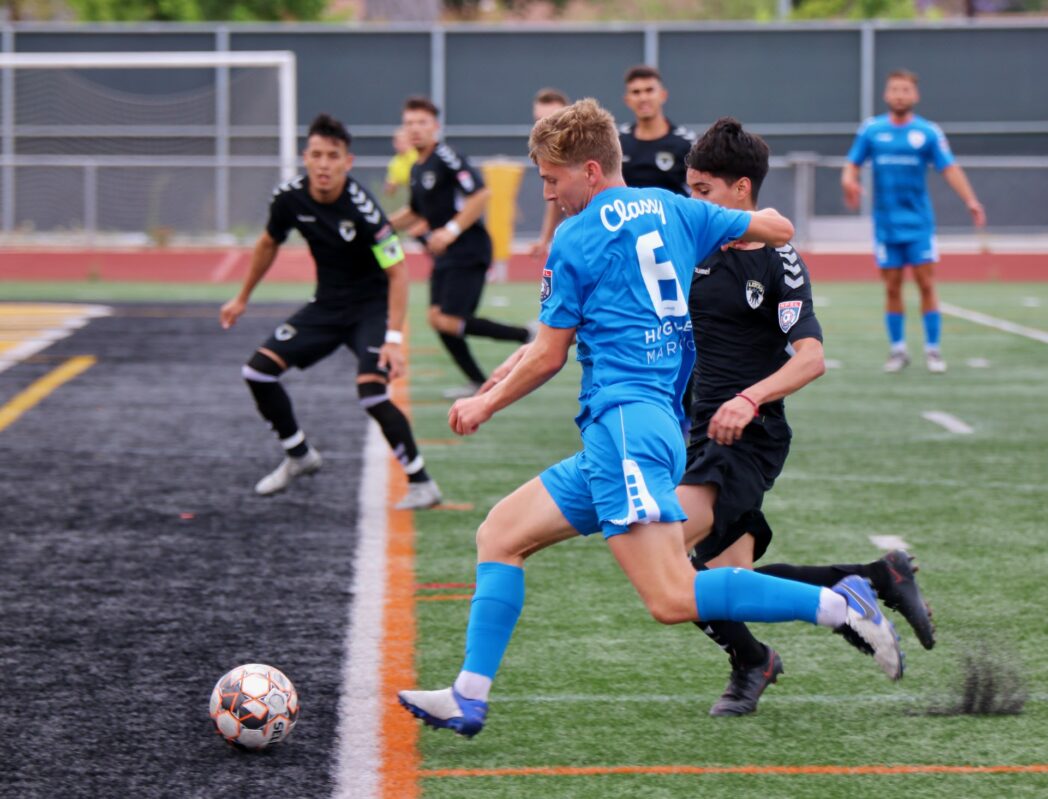 The second half did not present any breaks for San Diego as the back and forth scoring volley continued. ASC was first to break the seal once again in the 65th minute when midfielder Eric Avila was able to take advantage of a poorly cleared ball and chip it beautifully from 15 yards out and right past Brouchtine. And then one… more… time… – the Legends managed to come directly back with another one of their own when ASC keeper, Nate Levy, was unable to stop a screened shot taken by LV's Julio Borjas. Las Vegas then proceeded to break the scoring volley when they turned around less than two minutes after their last goal and popped another one in from a corner kick. The remainder of the match the royal blue jerseys put in a serious effort to complete the task of getting 3 conference points but were unable to produce. The score at the final whistle was ASC San Diego with 3 points and Las Vegas Legends with 4.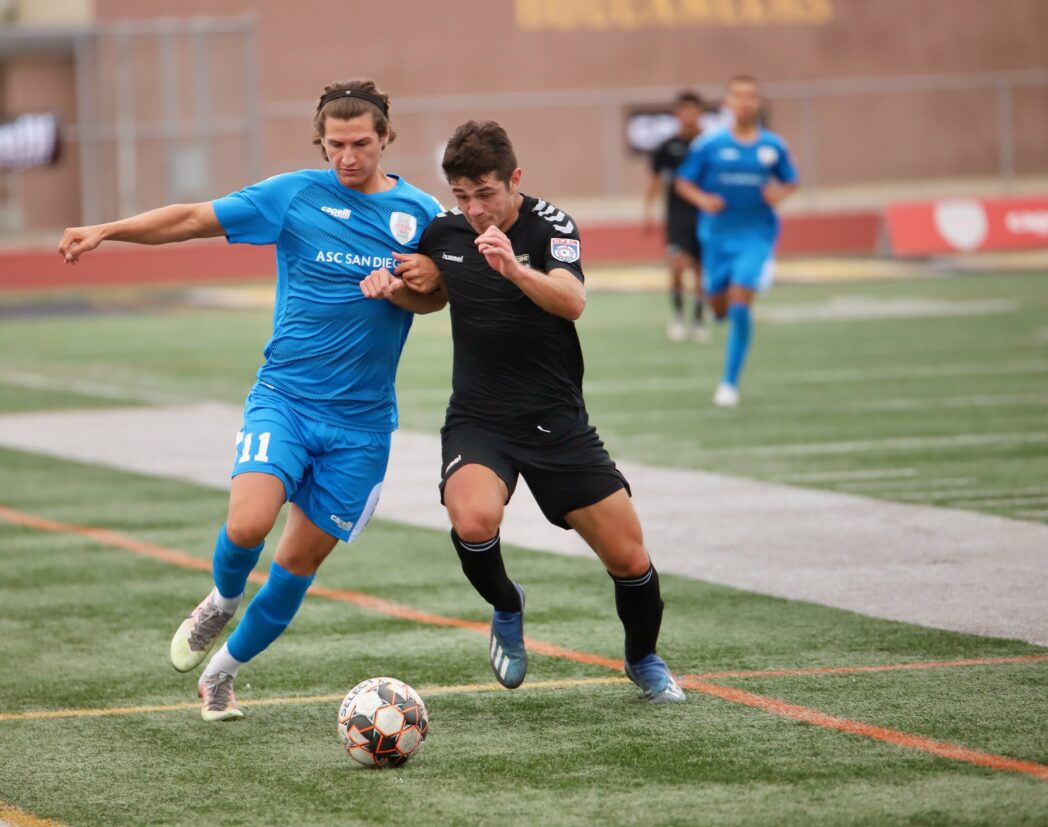 This coming Monday July 5th San Diego's team has their final home match of the regular season when they host FC Golden State with a kickoff at 6 p.m.. The team will finish it off in Gilbert, AZ against FC Arizona at 8:00 p.m. on Saturday July 10th. With a win in these last two, ASC has a serious shot to hit the mark for post season play. Make you come support your team at Mission Bay Stadium or watch live on www.mycujoo.tv!
—– MATCH RECAP PRESENTED BY MARYBETH ZMUDA —–
Photo credit : Michelle and Keith Dereld