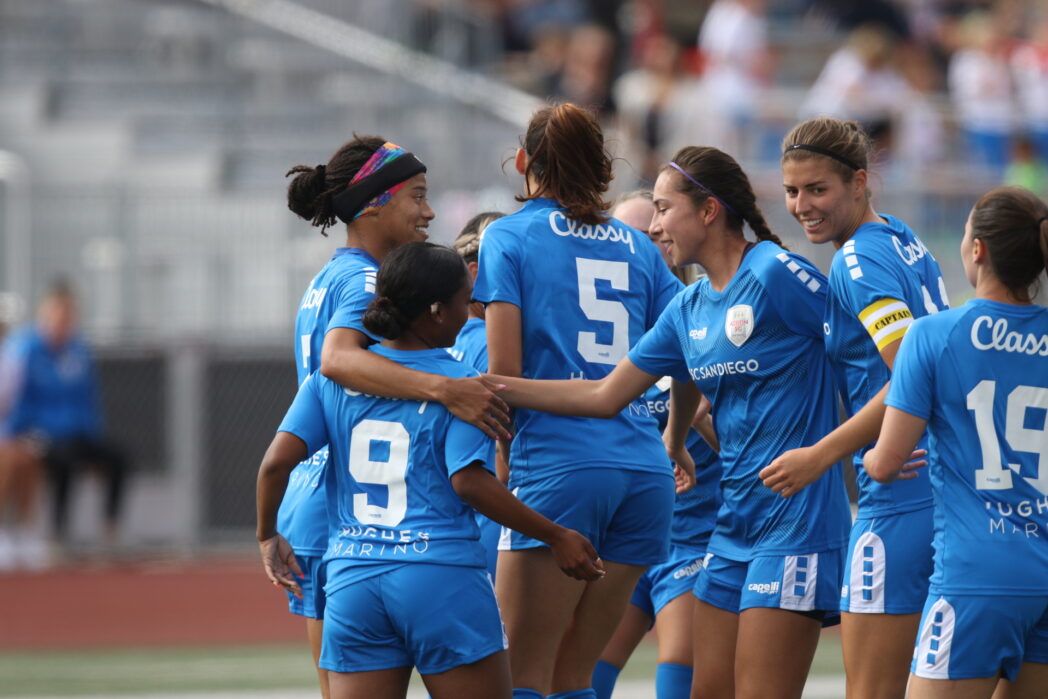 07 Jun

MATCH RECAP OCEANSIDE DUTCH LIONS – JUNE 6, 2021

ASC SAN DIEGO DOMINATES FOR A 3-0 VICTORY AGAINST OCEANSIDE DUTCH LIONS

SAN DIEGO, Cal. (June 6, 2021) ASC San Diego played skillfully to hold off the Oceanside Dutch Lions and win their first match of the 2021 season. The home side was able to keep their opponents away from the net for most of the match and allowed zero points which gave the clean sheet to Sophine Kevorkian the ALBION Academy U-17 phenom keeper.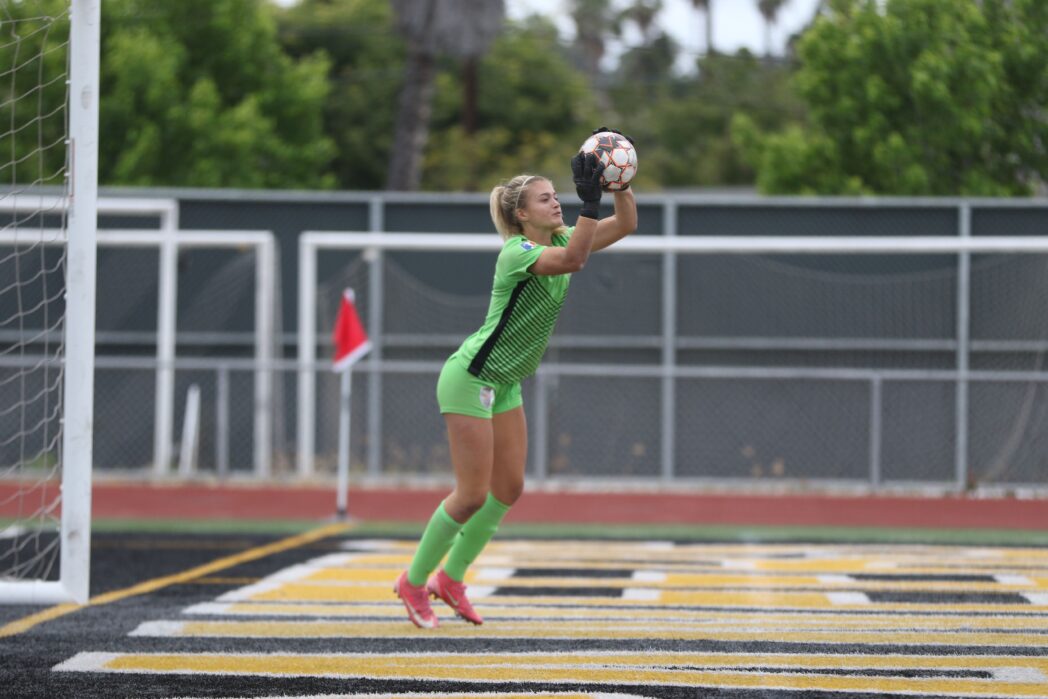 The visitors were the first to attempt to find their way to the back of the net. That momentum was short lived as ASC San Diego's stopping power was too much for the Dutch Lions to be able to get off more than a few shots on goal. ASC on the other hand was much more successful on their scoring attempts as forward Summer Bales and midfielder Riga Johnson were able to get past the Dutch Lion Keeper before the whistle signaling the halftime break.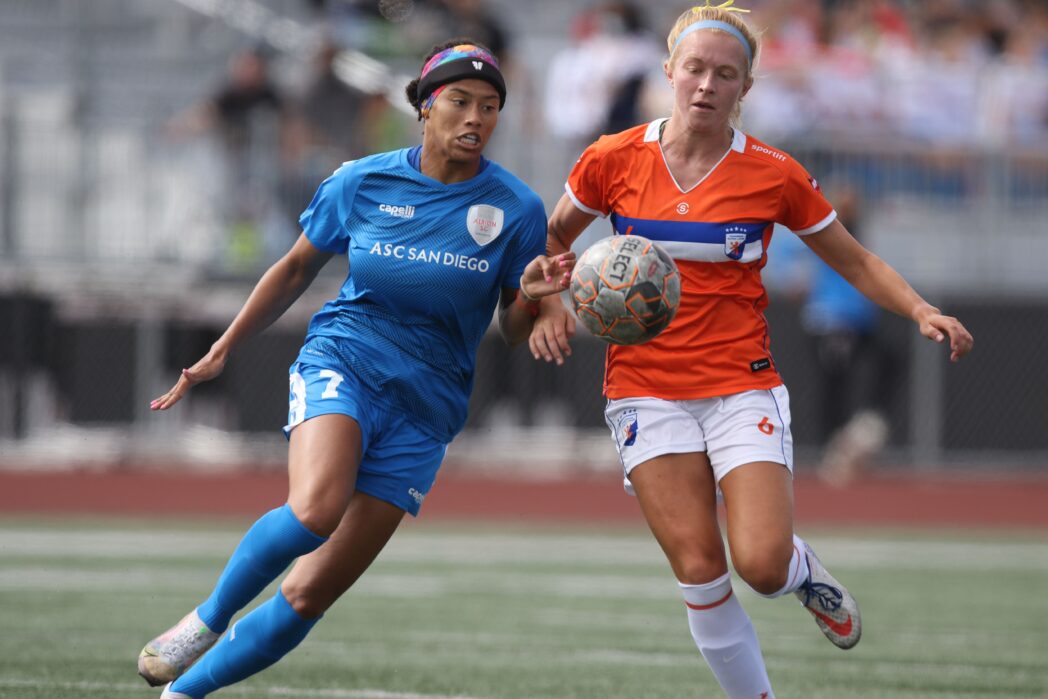 The second half looked almost like a duplicate of the first with ASCSD holding the visitors to a mere 3 shots toward the net. OSDL looked like they might have rallied a little during their midway break, but the energy burst was short lived. Any attempts to gather momentum were stunted by ASC San Diego. Then in the 67th minute we saw ASC forward Ceirra Little do a sweet turn after pulling down a pass in front of the Oceanside net. She was then able to slot the ball right past their keeper for the third and final goal of the match.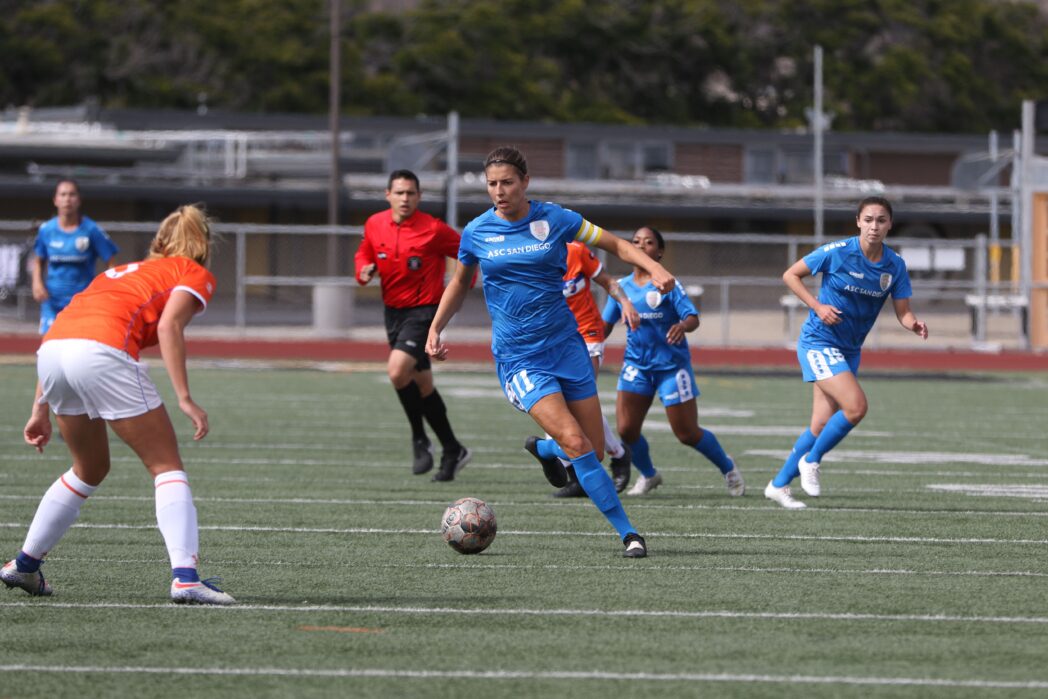 ASC held control of the pitch, the ball and the match until the final whistle.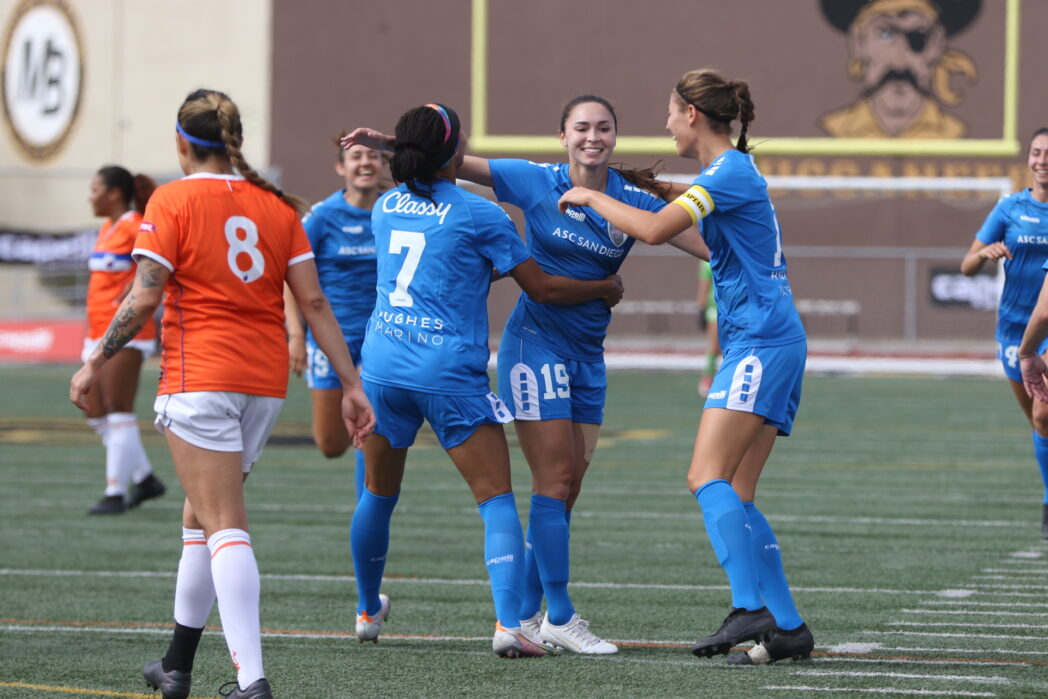 ASC is at home at Mission Bay Stadium again next week. They will try to carry the momentum from today's win to create a streak when they face off against the San Diego Strikers. The match starts at 4:00 p.m. Head coach Eloisa Borreguero has high hopes for this season and is excited to see the skill from returning players blend with the fresh eyes of ALBION Academy newcomers and continue domination on the pitch.
—– MATCH RECAP PRESENTED BY MARYBETH ZMUDA —–
Photo credit : David Frerker / San Diego Sports Domination