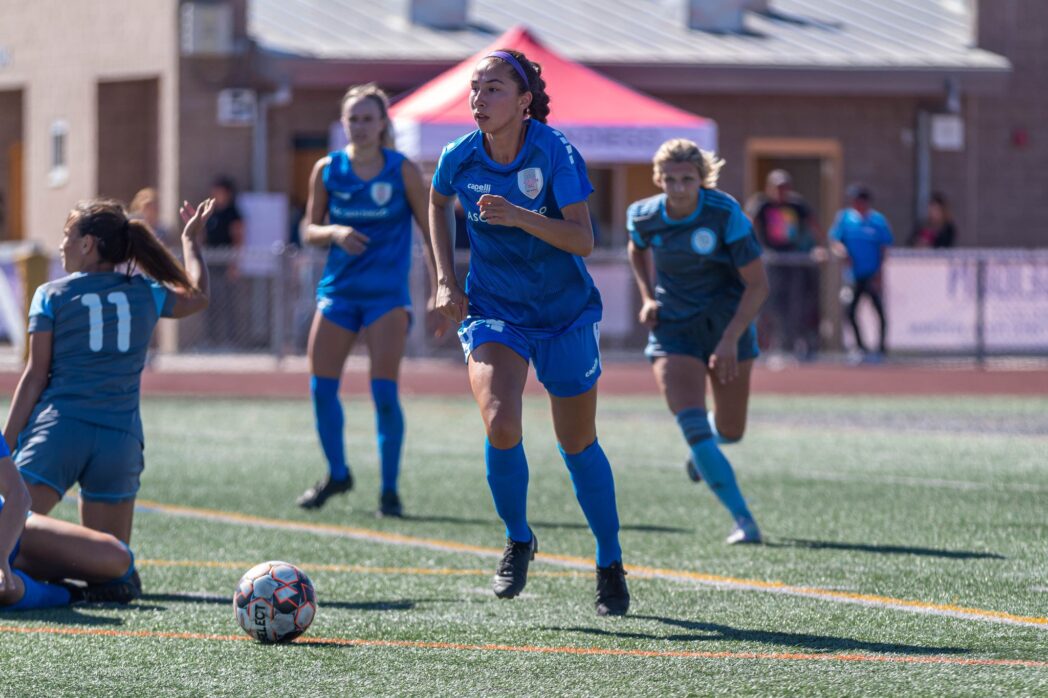 14 Jun

MATCH RECAP SAN DIEGO STRIKERS – JUNE 13, 2021

ASC SAN DIEGO GIVES GOOD EFFORT BUT FALLS TO STRIKERS

SAN DIEGO, Cal. (June 13, 2021) Fifty six minutes of play took place before a ball from either team found the back of the net at Mission Bay Stadium. The majority of play prior to this goal was a volley between both teams exchanging possession and a drives to the net that were ultimately denied. The keepers from both teams showed their value in this match.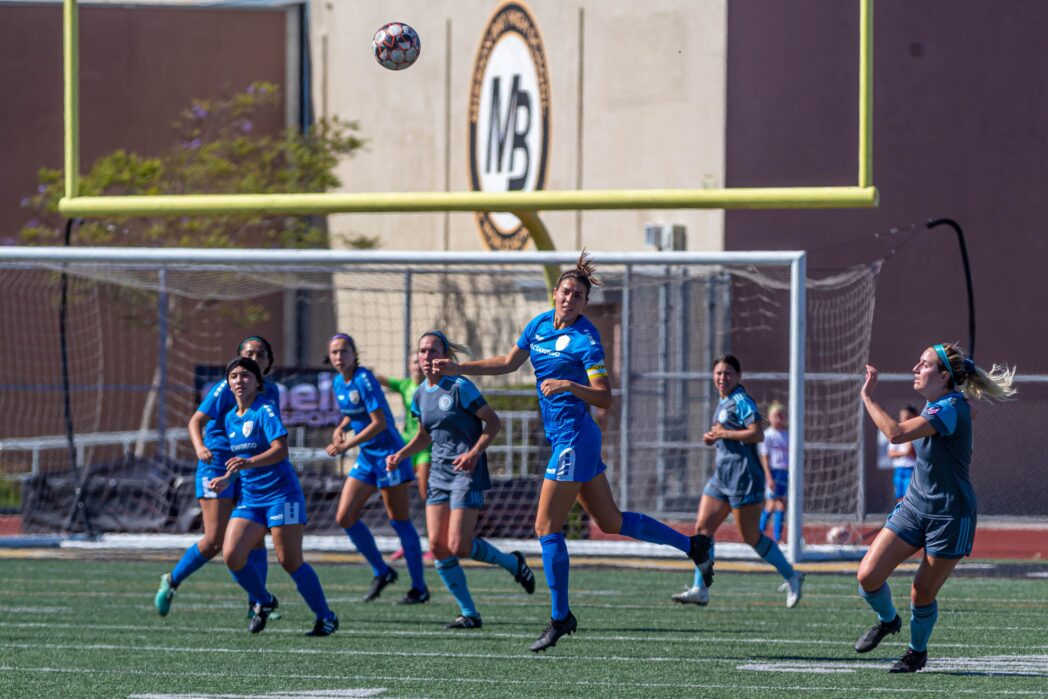 The visitors opened the scoring at the top of the 56th minute. The San Diego Strikers were able to finally breach the stopping power of ASC goalkeeper Sophine Kevorkian when forward Jordan Zip cut past ASC's defense and gave a finessed boot with just the right amount of power to get the ball across the line and get on the board.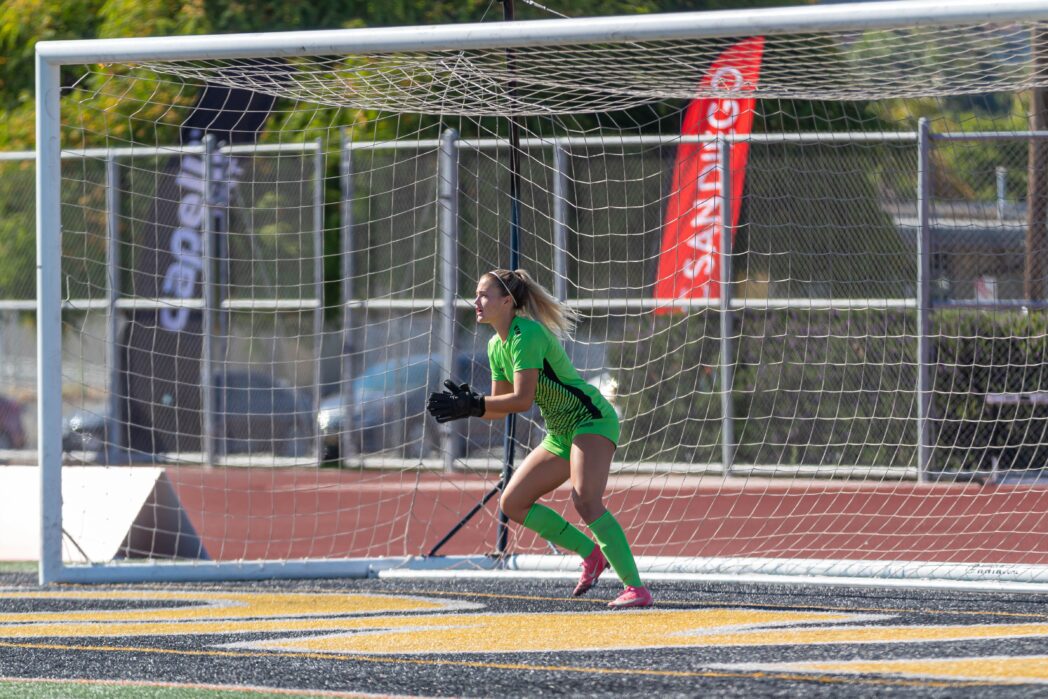 The Strikers second half goal was unfortunately the only point made by either side. ASC San Diego was not without opportunities but could not convert. While unable to stop a shutout they were able to hold the away team to only one point, though the Strikers gave a good effort. And in a final push before full time, ASC's Riga Johnson saw an opportunity to apply pressure to SD Strikers goalkeeper who was attempting to scoop a pass from her teammate. Johnson rushed to try to get a foot on the ball but was just short of success. The final score 0 – 1 for the Strikers.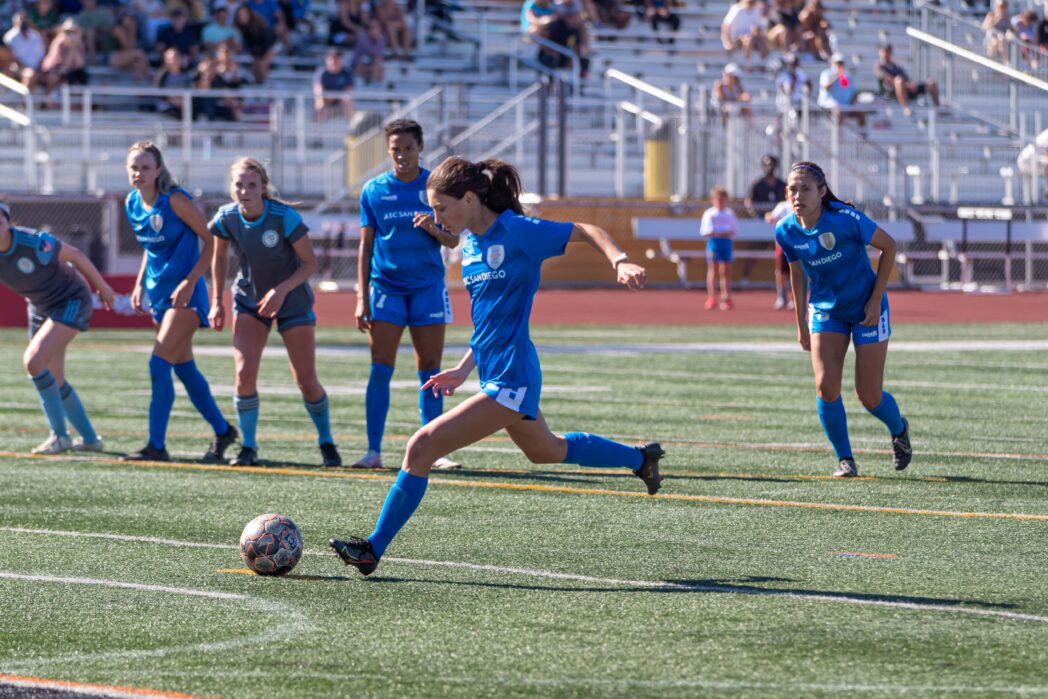 Next week ASC San Diego is on the road with the opportunity for redemption as they meet the Strikers on their home pitch at Clairemont Stadium, San Diego, CA. Both teams are vying for first place bragging rights in their division so the stakes are high. If you can't catch all the action in person be sure to watch on www.mycujoo.tv!
—– MATCH RECAP PRESENTED BY MARYBETH ZMUDA —–
Photo credit : David Frerker / San Diego Sports Domination