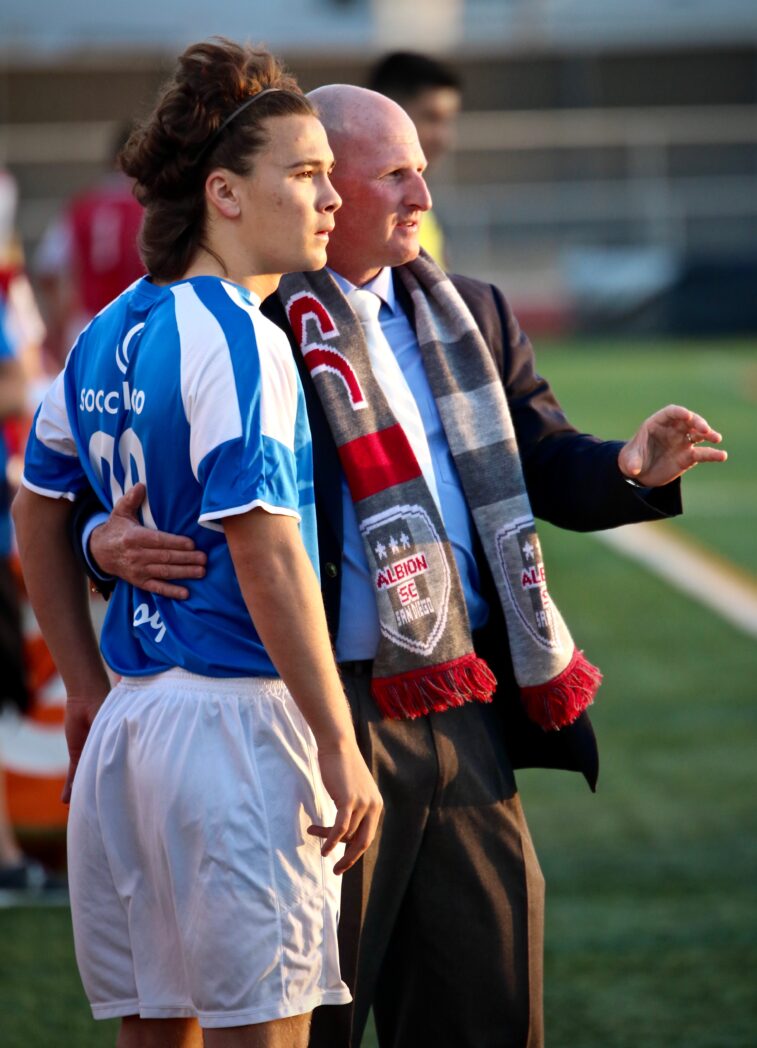 25 Apr

ASC Player Profile: Alex Churness

Meet Alex Churness, ASC's newest offensive weapon. Despite signing with the team just 3 games ago, Alex is already making an impact, and proving why having the Albion program behind it gives ASC a major advantage over the competition.

When ASC identified the need for a new player to bolster its forward attack, it looked no further than the Albion Development Academy, and Alex Churness. As a member of the 1999 Academy team, he displayed exceptional skills that translate well to the competition in the NPSL.  He's a hard working, disciplined player, and learns quickly in dynamic game environments. At just 18 years of age, Alex has a lot to prove, and he'll need to earn his minutes. That said, he's been playing since the age of 5, and his future as a soccer player certainly seems like a bright one…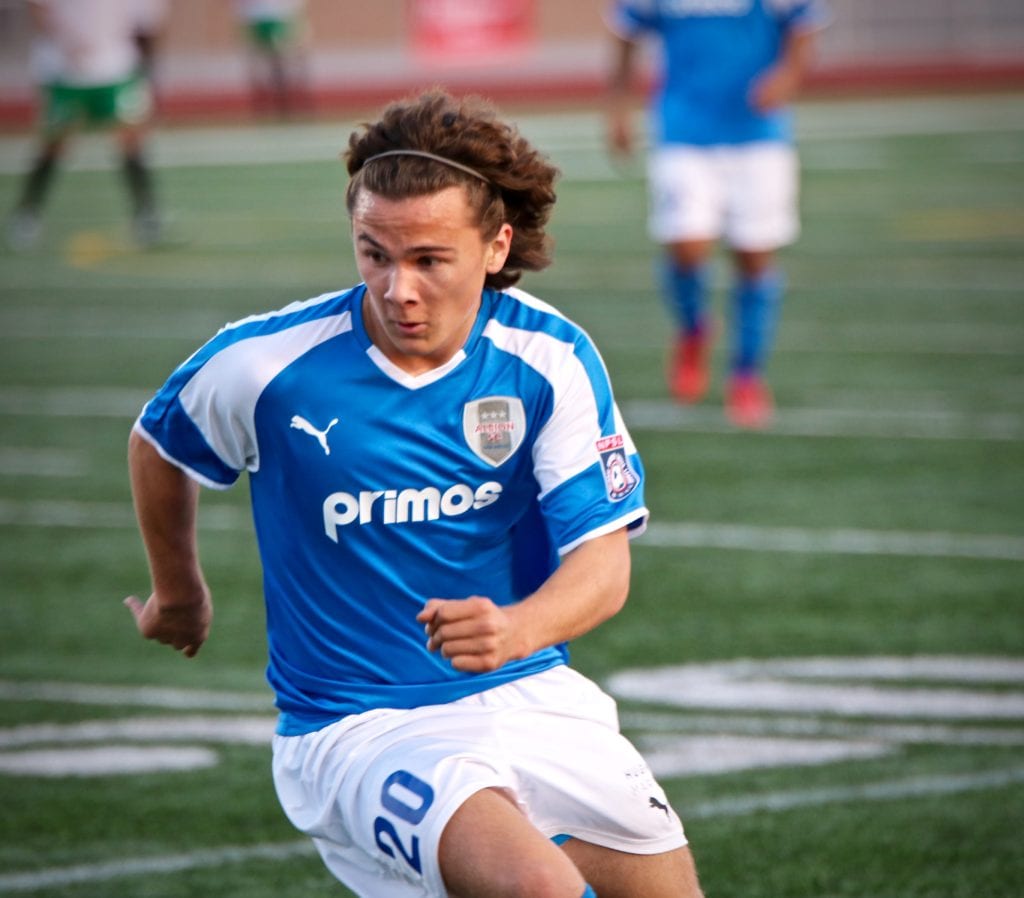 ASC San Diego: Congratulations on making the jump from the Albion Development Academy to ASC!  How does it feel to play in front of your hometown crowd?
Alex Churness: Thanks!  It feels awesome.  I've always loved soccer.  Especially the camaraderie that comes along with it, and feeling kinship with teammates and fans.  Playing with ASC, just miles from where I grew up, feels amazing.
ASC: I'll bet you're the only soccer player at your high school to have the opportunity to play on this sort of stage.  What's next?
AC: I'm staying local – will start at USD in the fall.  Not sure what I'm going to focus on yet, but so far, psych seems interesting.  
ASC: You'll keep playing soccer though?
AC: Definitely.  I hope to make a career out of it.  I hope to earn a permanent place at ASC, and maybe one day play internationally.
ASC: Internationally?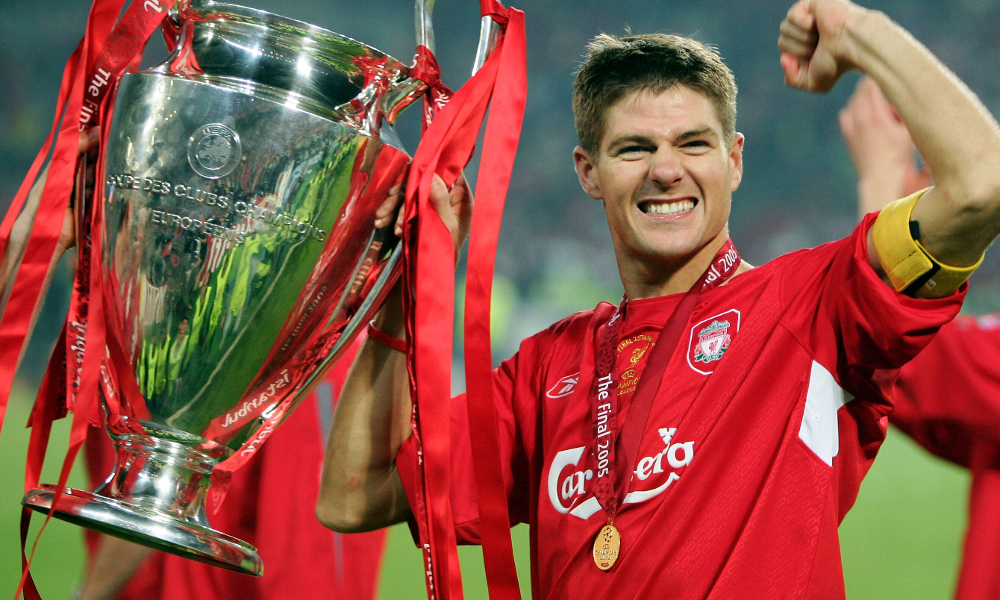 AC: It's a long shot, but I'd love to play for Liverpool FC.  I grew up watching Steven Gerrard and Mohamed Salah. Watching them really made me fall in love with the game.  
ASC: What about their play stood out to you?
AC: Gerrard is just so consistent, and hard working.  He was really the heart and soul of those teams. Salah just always seems to be at the right place at the right time, and is such an unselfish player.  Liverpool's attack is always so relentless, I love it.
ASC: How has that influenced your game?
AC: Liverpool FC has helped me define my style of play.  Watching their games, especially Salah and Gerrard, is always a learning experience. I've played everywhere on the field, but I'm most comfortable in an attacking role.  I love the feeling of scoring a key goal to help the team to a victory. There's absolutely nothing like it.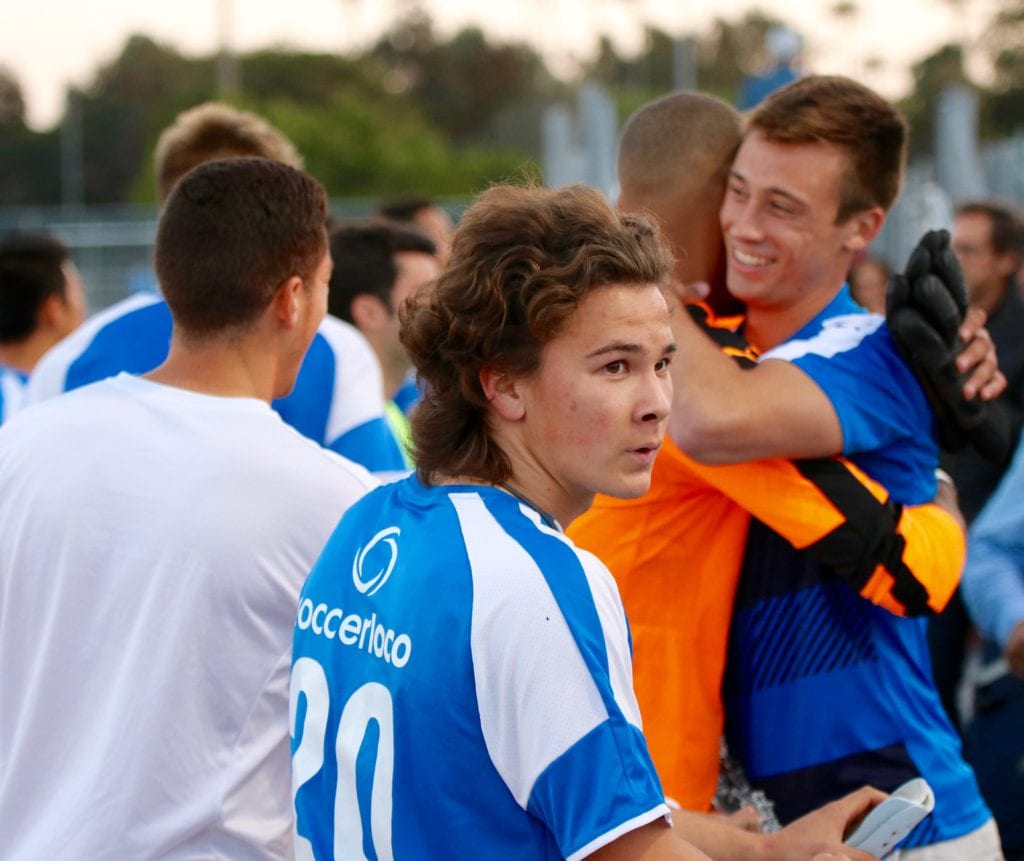 ASC: OK, off the pitch, how else are you spending your time?  
AC: School of course, and sports.  I've played pretty much everything over the years – football, baseball, soccer – pretty much anything athletic. And, I'm an absolute beast at Fortnight.  
ASC: As a new player with a long career ahead of you, is there anything you'd like to say to the fans?
AC: Just, thanks for being there, and please keep showing up for us. The fans make a huge difference. The players really feel it, and it fuels you throughout the game. I also know from experience that it's pretty intimidating walking into an away game when there's a strong hometown crowd, so that's nice too.   

Alex is doing more than just impacting the game, he's opening doors.  As he continues to improve his skills and grows his role with ASC, he's paving the way for additional Albion DA players to move up through the ranks and join the team. In addition to helping ASC to victory, the experience they gain will be invaluable, and provide a valuable to showcase as they progress through college and beyond.  
You can find more information about Alex Churness by following him on instagram at @alexchurns, and learn more about Albion's Development Academy at http://www.albionsoccer.org/albion-us-development-academy.