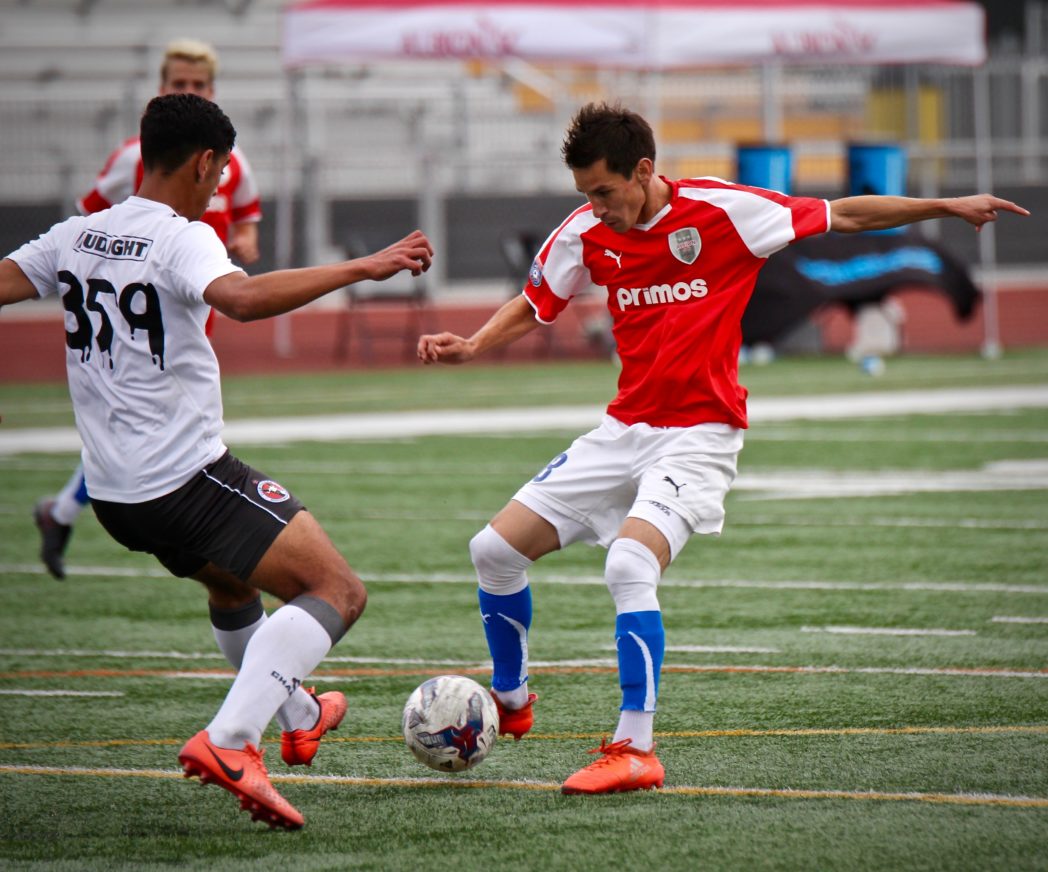 28 Mar

ASC Player Profile – Eric Avila

On paper, he has it all: A plethora of personal awards and accomplishments, extensive professional experience, and all the stats to back it up. But you would only have to see him take one touch of the ball to recognize his special talent as a footballer. Eric "Avi" Avila is the quintessential midfielder – he'll calmly flip a game on its head, and make you look foolish while he does it. This humble San Diego native has shared the field with some legends of the game, having played for several MLS teams in the US and Canada, but he's never been more excited to play under the ASC banner, in front of his hometown crowd.

ASC: Welcome home Avi, how does it feel to be back in San Diego?

Eric Avila: It feels nice to be back in San Diego with my family and friends. I left when I was just starting high school, so I never really had the chance to live here and explore besides on my off-seasons. Everything is coming back to me. When I head to training or play games here, It's like I'm playing back in my old youth days. I'm enjoying being back and playing for my city. San Diego is apart of me and it's where it all started.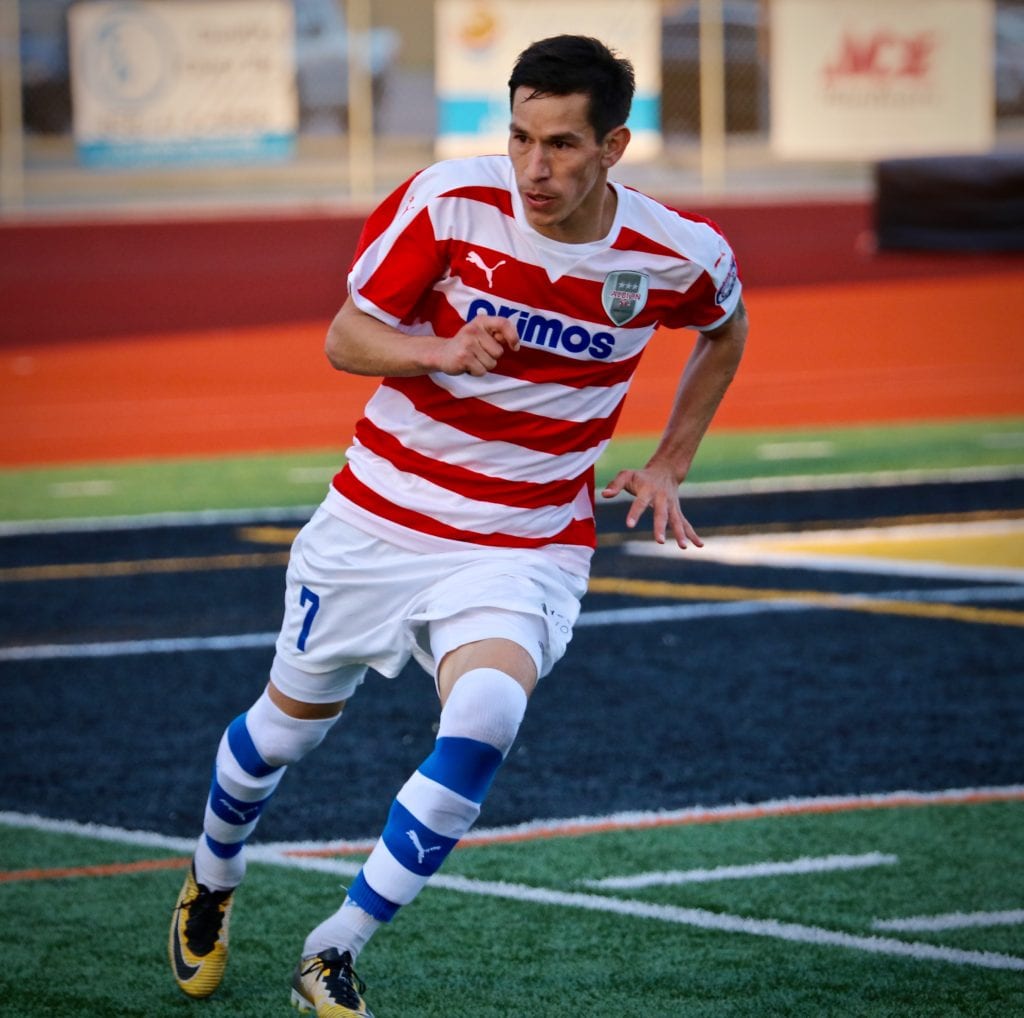 ASC: Speaking of where it all started, did your family play soccer as well?

EA: My Dad was the soccer player in the family and that's how I got into the sport. I also have two younger brothers that used to play growing up, but I'm the only one in the family currently playing.

ASC: You've had quite the storied career – can you pick a favorite memory or two?

EA: One of my favorite memories would have to be scoring the game winner vs Real Salt Lake in the MLS playoffs in 2010. Another great experience was playing alongside my idol, Ronaldinho, while I was in Queretaro F.C. for a short time.

ASC: What an incredible opportunity! . Besides Ronaldinho, who was one of your favorite players you've played with?

EA: One of my favorite players I played with professionally would have to be Kaka. I played with Kaka in Orlando City in 2015, He was not only just a teammate but a great friend. So humble, and always helping others, whether its on or off the field. Hearing his stories and sharing his experiences with us was something special. On the field he was unbelievable, a hard worker and true professional. I'm just happy that I got to play alongside him and learn from one of the world's greats.

ASC: So with all your experience, do you have the same love for soccer?

EA: I love playing the game. I love how its unpredictable and anything can happen. I still have the same feelings as when I first started. And just the joy it brings and the way it unites people together regardless of age, status, and everything.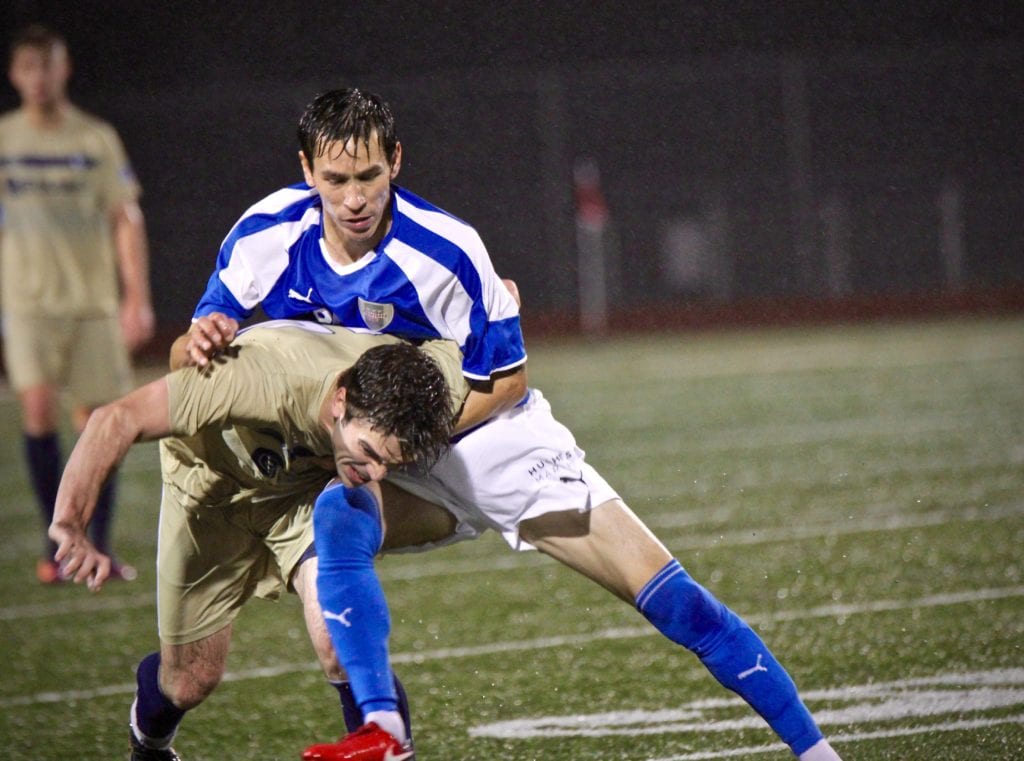 ASC: What are you looking forward to most for this season?
EA: To become the best I can be and to help my team and reach a National Championship.

ASC: A bold statement  – I like it! Besides soccer, what's your favorite sport and why?

EA: Golf has to be one of my favorite sports besides soccer. It's a game that's hard to master. I love the challenge and every game has its own adventure.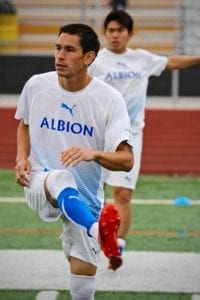 ASC: Everyone's a golfer! Have you talked to the rest of the team about getting a round in yet?

EA: Funny that you mentioned that, I already got some of the guys to come out this past Monday for a game. Some of the guys and I were talking about making it a regular thing every Monday. We had our opening Albion Golf Tour match at River Walk and Coach Andre took the first round (he cheated but he's the coach so I guess we'll let him have the first one).  We have some good golfers in the team so its going to be a competitive season.

ASC: Sounds like fun.  Changing gears a bit, philanthropy is at the heart of the ASC team this year – what social causes or nonprofit organizations are you passionate about and why?

EA: Throughout my career I've been working with the Garth Brooks Teammates for Kids Foundation. From supporting child life programs in pediatric hospitals, to sports and recreation for inner city children, and providing educational opportunities for the underprivileged.

ASC: What's one random, fun, or interesting fact about you that we don't already know?

EA: I've been slowly putting together a blog and getting ready to open up a coffee shop soon. Every Tuesday,I try and find a new and different coffee shop to sit at and enjoy the ambiance and flavors. I take everything in and I hope to put together my own unique place that everyone will enjoy.

ASC: How do you like your coffee, and what's a favorite coffee shop/spot you've been to?

EA: At home I usually go with mid/dark roast with a bit of coconut creamer. I'm simple in the mornings to get things going but i like to stay with local brands with the roast. Some of my favorite coffee spots since being back San Diego would have to be Better Buzz (Encinitas) , Moniker Coffee Co, Copa Vida, Pannikin Coffee, Usually go with a regular brew, Vanilla Latte or a french press.Outside of San Diego: Intelligentsia Coffee (LA), Dark Horse (Toronto), Storyville Coffee Pike Place, (Seattle) Buddy Brew (Tampa)…

ASC: What about favorite foods?
EA: Shrimp ceviche. Ever since I was a little kid my dad would always take me to get ceviche after every game.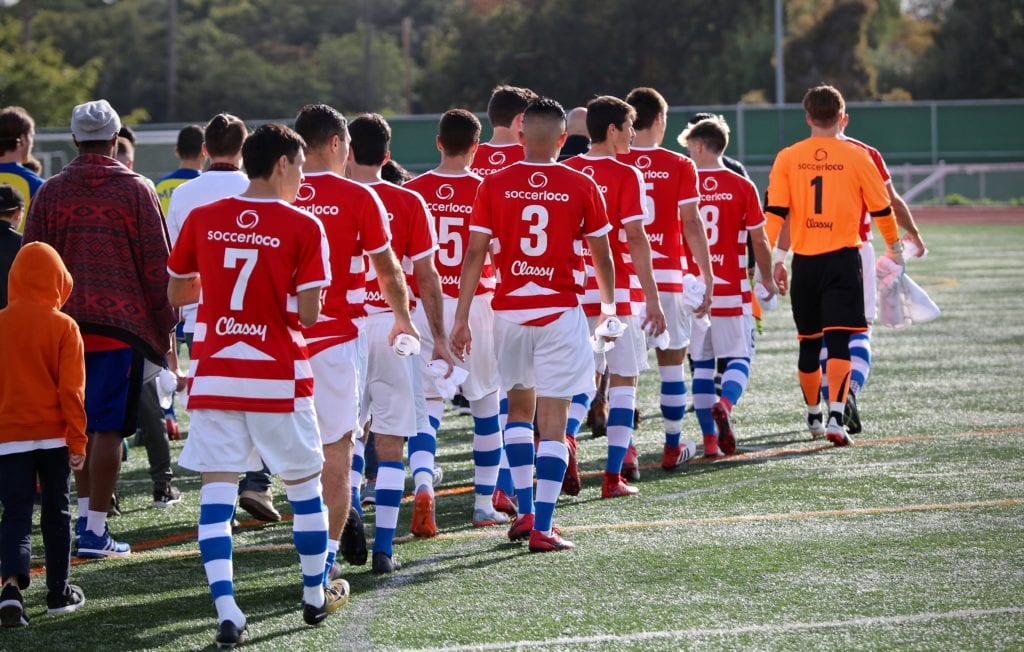 You can follow #7 Twitter and Instagram at @EricAvila12, and see him live and in person at every ASC home game this year. Click below for information on tickets and memberships!