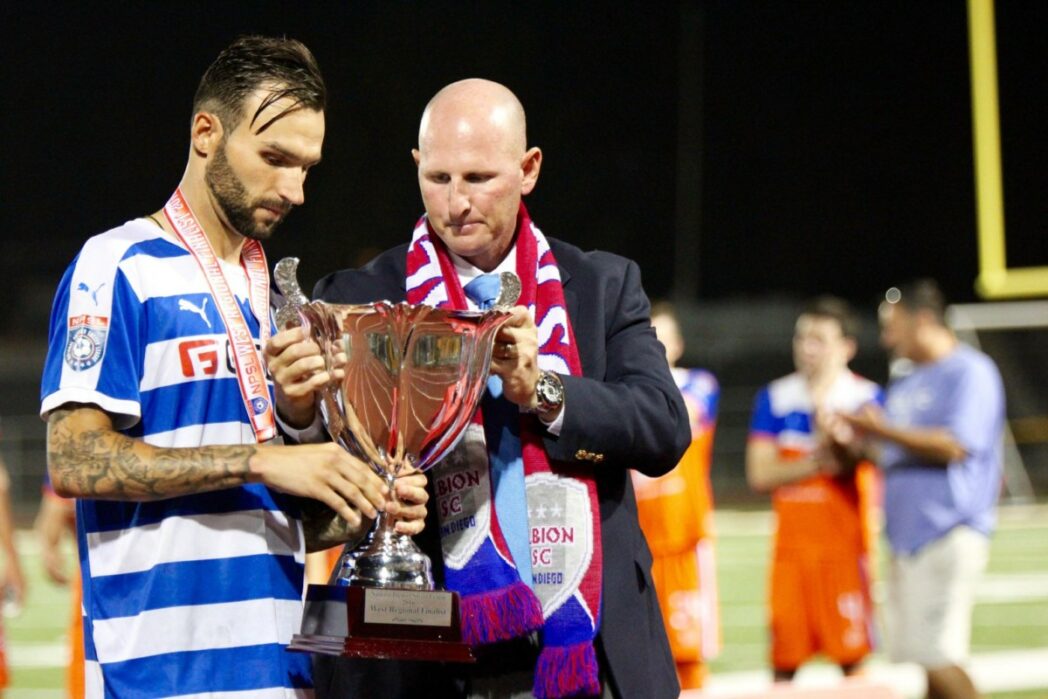 01 Apr

The Return of Matt Clare

With the conclusion of the San Diego Sockers' season, Matt Clare made his long-awaited arrival to the Albion PROS on March 28.

The midfielder is expected to make an immediate impact in his Game Four against Corinthians USA on April 1.

Clare, last season's top scorer, had nothing but positive things to say about his PROS homecoming. "Getting back in to training with the guys this week has been nothing short of fantastic and I'm really looking forward to the next 13 games that remain," Clare said.

Clare had a great season with the Sockers, scoring 19 goals during the regular season. He also added two goals and five assists during the postseason.

Clare believes that the transition from indoor to outdoor soccer is a benefit in his return. "It's the technical side of indoor that really helps me in the outdoor game. Playing in tight spaces, thinking quick, and being able to move and find pockets of space … are things that I've really become better at."

After tough losses in the playoffs for both the PROS and the Sockers, the Florida native is hungry for a championship.

"I feel as if [the PROS] had something that was ours and it was taken from us and that didn't sit well with me in the offseason," said Clare about the 2016 campaign.

"I'm looking forward to another great year with the club and bringing a national championship to San Diego," said Clare.